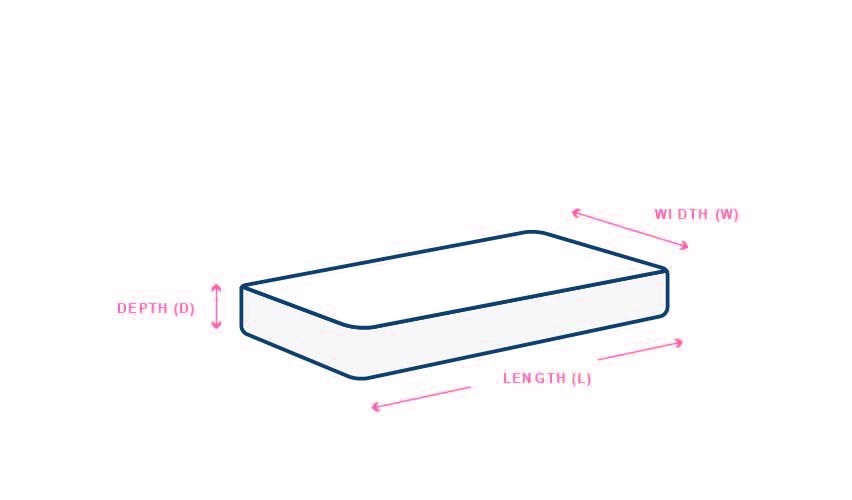 | Size | Width (mm) | Length (mm) |
| --- | --- | --- |
| Small Single Mattress | 2 feet 6 inches / 75cm | 6 feet 3 inches / 190cm |
| Single Mattress | 3 feet / 90cm | 6 feet 3 inches / 190cm |
| Small Double Mattress | 4 feet / 120cm | 6 feet 3 inches / 190cm |
| Double Mattress | 4 feet 6 inches / 135cm | 6 feet 3 inches / 190cm |
| King Size Mattress | 5 feet / 150cm | 6 feet 6 inches / 200cm |
| Super King Size Mattress | 6 feet / 180cm | 6 feet 6 inches / 200cm |
The 7-Zone high-end Memory Foam Mattress is made from the latest generations of foams, designed to improve airflow and maintain a comfortable sleeping temperature. The mattress features a zoned support system of 25mm memory and 228mm reflex foam offering pressure relief where needed most across core zones from head-to-toe with soft support for shoulders and firm support for hips and lower back.  The mattress is available in the following sizes; 2FT6 Small Single, 3FT Single, 4FT Small Double, 4FT6 Double, 5FT King, 6FT Super King.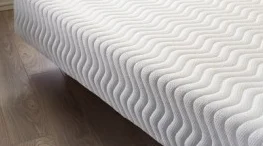 Say hello to our Deep White Quilted Memory Foam Vacuum Roll Pack Mattress. Designed with the latest generations of foams and fabric, this mattress is made to improve airflow and temperature regulation throughout the night. This mattress is ready to dive into for a dreamy night's sleep! Held together with a soft, comforting fabric which is gentle on skin. 
The Deep White Quilted Memory Foam Vacuum Roll Pack Mattress features a 7 zone support system which consists of 25mm of memory foam, which offers supportive pressure relief amongst core zones of the body. The support system curves to the areas of the body most likely to require a softer or stronger support system. For example, softer support is given to release pressure from the shoulders, and firm support is given to the hips and lower back for accurate spine alignment.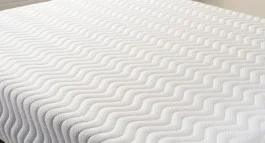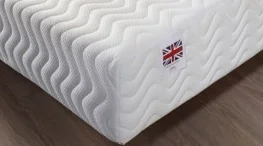 If you are looking for the weight to be lifted from your shoulders, and an ultimately refreshing nights sleep then look no further than the 25cm Deep White Quilted Memory Foam Vacuum Roll Pack Mattress. The combination of the deep, 7-zone relief features help to positively align the spine and improve body posture for healthy sleep. The temperature regulating memory foam, helps to improve sleep hygiene by reducing overheating and sweating throughout the night, which helps to reduce breakouts and skin inflammations.
Mattresses

Memory Foam Mattresses
Reflex Foam Mattresses

Mattress Firmness

Medium

Mattress Size

Double Mattress
King Size Mattress
Single Mattress
Small Double Mattress
Small Single Mattress
Super King Size Mattress

Mattress Feature

Quilted
Vacuum Rolled Pack
Good on price
Good depth for the price. Memory foam is good.
Saved on sale
Got this on Sale, saved so much compared to other online shops
GOOD PRICE
Bloody good price for a quality mattress
***** on
Finally managed to buy a memory foam mattress we can afford
Good value on price.
Great for the price you pay and easy to handle
Much better than expected,"I wasn't sure what to expect for the price but I love it! When we first unpacked it, I wasnt sure but after it had been left for a couple of hours out of the vacuum packaging it was much, much better. Really comfortable. I had a great night's sleep on it. Very happy.",Much better than expected
Early days yet but lovely and comfy ,very supportive, good value.
Fantastic comfort
Super value for money it far exceeded my expectations it's so comfortable
Great quality
Very happy good value for money looks good and very comfy.
excellent seller
We spent time researching the right mattress at a competitive price the seller communicated well with delivery requirements and instructions and were so helpful and obliging when right at last minute we wanted to change size of mattress it was sorted out straight away over phone with no hassle and still delivered at given date we were very impressed with the company and would recommend them were pleased with quality of mattress.
Very comfortable…
This is the second mattress I have purchased within 6 weeks. Extremely pleased with it. Medium. Although felt firmer on first night, better the second night onwards though. Wraps your body, so you feel completely at ease and supported.
Great value for money it's our second one as I bought one a few years back for my daughters bed and it's still like new. When I was choosing a mattress for my son it was an easy choice. Delivery was smooth and even put in an upstairs room for me can't ask for more, Great value for money it's our second one
Can't fault this mattress at all. Excellent product for an extremely reasonable price. Delivery good and the driver was very helpful,At last a good nights sleep.
Customers who bought this product also bought: