Most of us will spend around one third of our life lying on a mattress, but have you ever thought about what's inside? Where does that soft, sumptuous comfort come from, and how is it made? 
Read on to find out, with info from our sleep experts on everything that makes our mattresses special - and why they are loved up and down the country by sleepers of all types!
What types of Mattress Fillings are there?
Generally, mattresses fall into two types: sprung and non-sprung - but that's only half the story, as mattress fillings can affect how well they perform and how much they cost.  The filling also affects things like weight (for ease of transporting and turning), durability, ease of cleaning and resilience.
Sprung mattresses come with various fillings which are selected based on their resilience, durability and capacity to absorb body moisture. They are usually heavier than non-sprung mattresses.
Non-sprung mattresses are generally manufactured from layers of foam with various densities, and types in order to create different levels of comfort and support throughout the depth of the mattress.
More modern mattresses, such as hybrid and orthopaedic models often combine elements of both sprung and foam types into one mattress, with different filled layers to offer varied levels of support and cushioning through the mattress filling.
What's inside our Mattresses?
We use both natural and synthetic materials for the mattress filling in our products. Polyester is a synthetic material which is used as a filling in almost all mattresses, thanks to its excellent recovery and cushioning properties. This filling comes in the form of polyester fibres which are used to construct a mattress pad.
Mattress pads come in various weights and depths, but are sold according to a specific GSM (grams per square metre) value. 
The best-quality mattress filling is in the weight range of 800-1,200 GSM, whereas cheaper options are usually between 600 and 800 GSM.
Pads are often manufactured by combining polyester fibres with two different GSM values, which usually means that half of the pad is designed to be more supportive, while the other half is softer and therefore more comfortable.
Natural mattress fillings are also available such as wool, alpaca wool and silk, which are more breathable and absorb more moisture than synthetic alternatives. Naturally fire-resistant and biodegradable, they also minimise the occurrence of mould and mildew.

These types of filling will help to regulate your body temperature while sleeping, keeping you cool in the summer and warm in the winter, offering superior comfort in bed while being at the more expensive end of mattresses.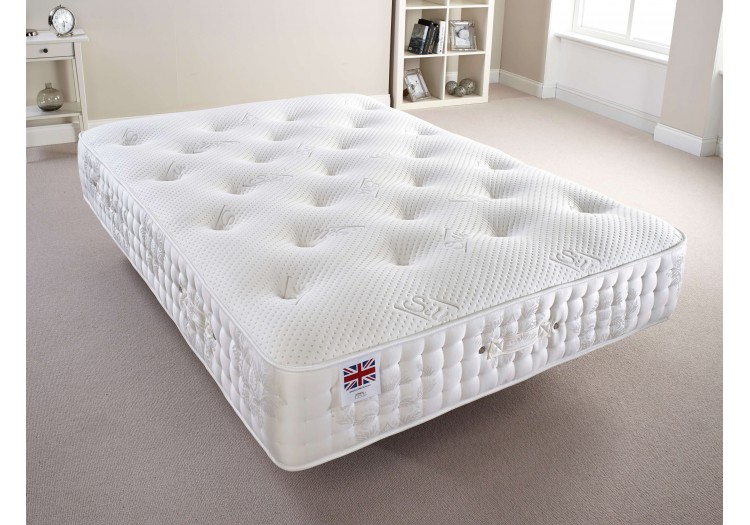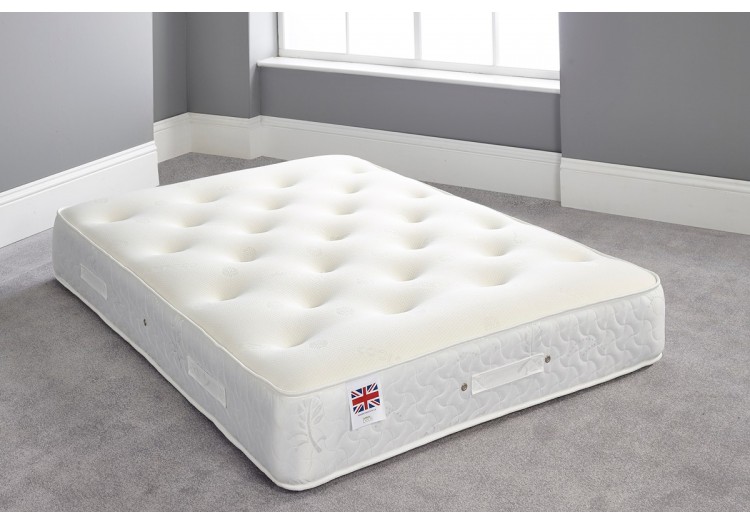 Memory Foam mattresses are designed to hug the contours and curves of your body, to offer highly personalised support and spine alignment. We use memory foam and reflex foam in our non-sprung and hybrid products which shape and move to surround every area of your body in bed for a fuller feeling of support, which some people prefer.
Originally developed in 1966 by NASA, memory foam is made of a temperature-sensitive polyurethane material, which is worked together with other ingredients to increase its viscosity and density. 

Reflex foam is another polyurethane foam offering medium firmness levels, which explains why it is often used for manufacturing orthopaedic mattresses.
As both of these foams are resistant to dust mites, they will provide you with a healthier sleeping environment. Moreover, if you purchase a foam-only mattress, there is also no need to turn it on a regular basis, unlike more traditional mattress types.
When is it time for a new mattress?