Description
This brilliant 25cm orthopaedic mattress is perfect for those that wake up in the morning with aches and pains. The 12.5g orthopaedic springs inside provides the firmness needed to provide the necessary support. To ensure that the mattress will last a long time it is tufted and we recommend that you regularly turn the mattress, this can easily be accomplished with the included handles on all sides of the mattress. he mattress is available in the following sizes; 2FT6 Small Single, 3FT Single, 4FT Small Double, 4FT6 Double, 5FT King, 6FT Super King.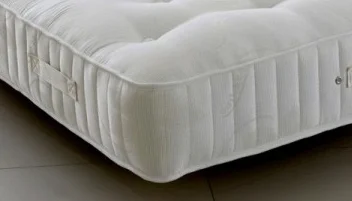 Step into a stress free, pain free life with the Orthopaedic Stress Free Mattress! This maattress is tufted with a high quality, concealing fabric to ensure security of the goodness within and longevity. This Mattress can be regularly turned to switch up areas of support, to ensure the 25cm of firmness is refreshed from certain areas of repetitive sleeping.
The Orthopaedic Stress Free Mattress consists of 12.5g orthopaedic springs to provide a firm level of necessary bodily support throughout your slumber. With a medium firmness, this mattress suits anybody and everybody for that regulated amount of soothing balance the body requires for a comfortable and refreshing night's sleep.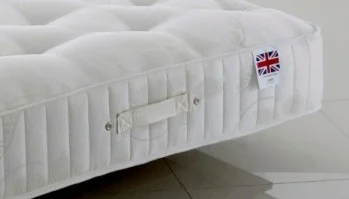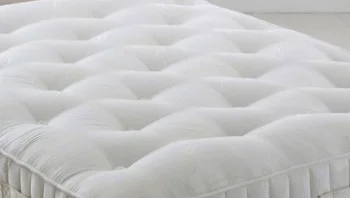 Finding yourself waking up with regular aches and pains? Not a problem! Our Orthopaedic Stress Free Mattress is scientifically designed to support your body with specially designed orthopaedic springs, which evenly spreads the weight from your body onto the mattress surface. The Orthopaedic Stress Free Mattress also works to ensure correct spinal alignment, and in turn eliminate stress on your spine and shoulders, to eradicate aches and pains you may feel in the morning.
Mattresses

Orthopaedic Mattresses

Mattress Firmness

Medium Firm

Mattress Size

Double Mattress
King Size Mattress
Single Mattress
Small Double Mattress
Small Single Mattress
Super King Size Mattress

Mattress Feature

Tufted
Select Size_2ft6 Small Single
| Size: | Width: | Length: |
| --- | --- | --- |
| Small Single Mattress | 2 feet 6 inches / 75cm | 6 feet 3 inches / 190cm |
| Single Mattress | 3 feet / 90cm | 6 feet 3 inches / 190cm |
| Small Double Mattress | 4 feet / 120cm | 6 feet 3 inches / 190cm |
| Double Mattress | 4 feet 6 inches / 135cm | 6 feet 3 inches / 190cm |
| King Size Mattress | 5 feet / 150cm | 6 feet 6 inches / 200cm |
| Super King Size Mattress | 6 feet / 180cm | 6 feet 6 inches / 200cm |