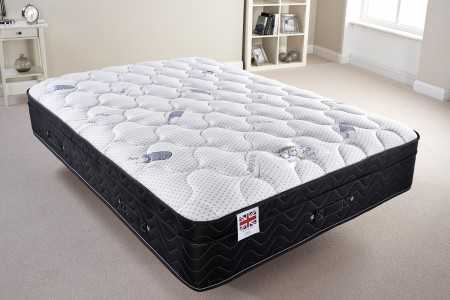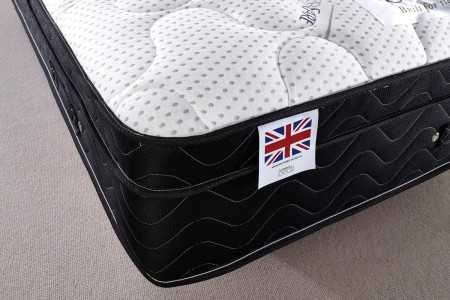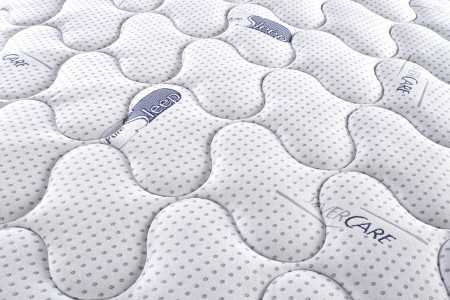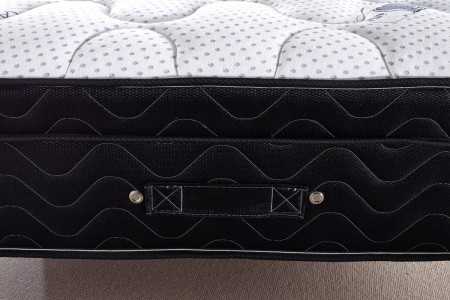 Pure Sleep Memory Foam Topper Mattress 2ft6 Small Single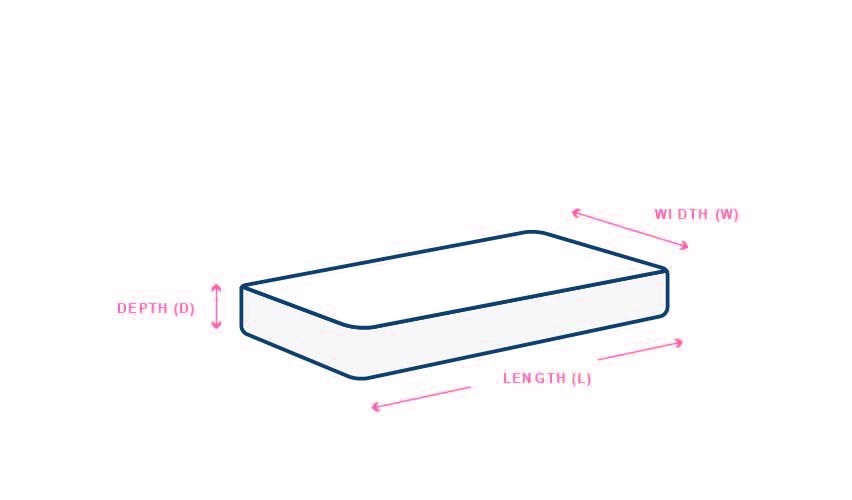 | Size | Width (mm) | Length (mm) |
| --- | --- | --- |
| Small Single Mattress | 2 feet 6 inches / 75cm | 6 feet 3 inches / 190cm |
| Single Mattress | 3 feet / 90cm | 6 feet 3 inches / 190cm |
| Small Double Mattress | 4 feet / 120cm | 6 feet 3 inches / 190cm |
| Double Mattress | 4 feet 6 inches / 135cm | 6 feet 3 inches / 190cm |
| King Size Mattress | 5 feet / 150cm | 6 feet 6 inches / 200cm |
| Super King Size Mattress | 6 feet / 180cm | 6 feet 6 inches / 200cm |
This is an orthopaedic mattress which comprises of 12.5g of orthopaedic springs and our luxury fillings, this provides a strong support base for those who have pain issues. The mattress also has an included topper which is made from 2.5cm of memory foam. Thanks to the inclusion of the topper there in no need to buy an extra topper. The mattress is covered in a knitted fabric with air vents in all sides which aid in helping the mattress breathe. The mattress is available in the following sizes; 2FT6 Small Single, 3FT Single, 4FT Small Double, 4FT6 Double, 5FT King, 6FT Super King.
Mattresses

Memory Foam Mattresses
Reflex Foam Mattresses
Sprung Memory Foam Mattress

Mattress Firmness

Medium Firm

Mattress Size

Double Mattress
King Size Mattress
Single Mattress
Small Double Mattress
Small Single Mattress
Super King Size Mattress

Mattress Feature

Quilted
Topper Mattress
Select Size_2ft6 Small Single
Great but slow driver.
Great Mattress and in the Sale. Delivery took a while though.