Choosing The Right Mattress
Many of us will spend almost three decades of our life in bed. Choosing the right mattress could be one of the most important decisions you ever make to ensure that bedtime is a time to relax, recover and re-energise.
At Next Divan we are committed to helping you find a mattress that is perfect for you. We have three types of mattress available from our collection: orthopaedic, pocket spring and memory foam. 
Our guide below explains each type and their distinctive benefits and you can also find more info over on the blog. If you have any questions, get in touch with our friendly team today who will be happy to help.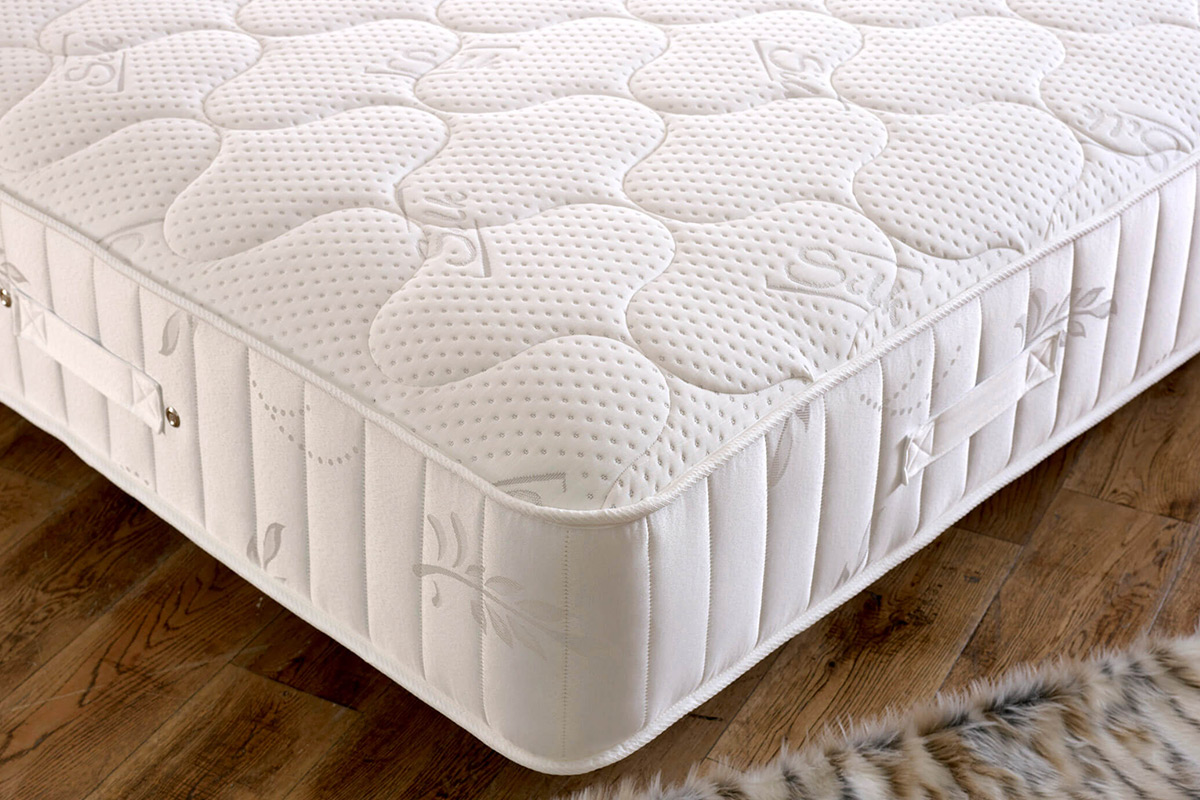 Dispel discomfort with an orthopaedic mattress
This type of mattress is inspired by research findings in the field of orthopaedics, the branch of medicine which deals with the correction of disorders and deformities in the bones or muscles. This range of mattresses offer the ultimate in firm body support, being the perfect choice for sleepers who suffer from aches and pains in the back, neck, hips and lower body.  
All our orthopaedic mattresses are designed with extra firmness which will guarantee you receive maximum support when in bed. This is achieved by distributing your body weight in order to alleviate stress on the spine, giving relief to painful pressure points and helping your body to sleep in the best position for your spine.  If you suffer from any aches, pains or sensitive area, then do take a look at this range, as they have been purpose designed and made to offer support across the full length of the bed.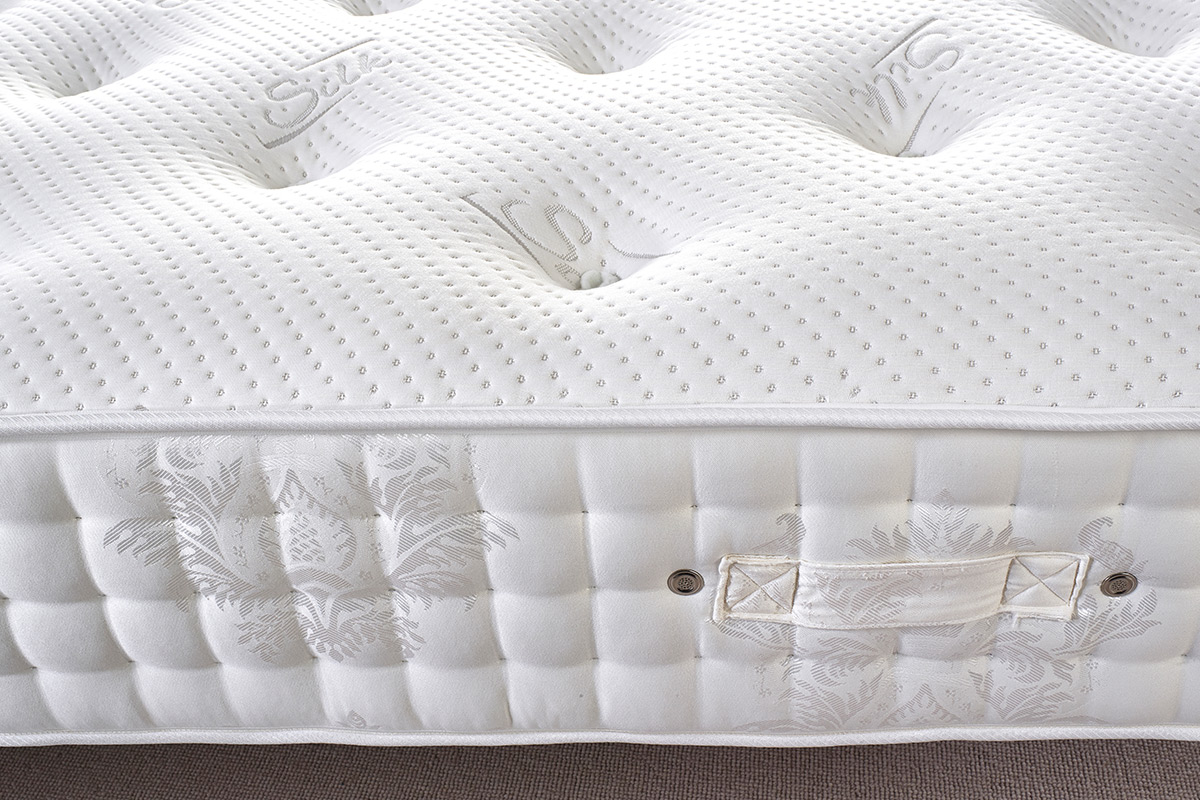 Enjoy the comfort of the pocket spring mattress
This kind of mattress is designed with hundreds of tiny springs, each of which is encased inside its own fabric pocket. As these springs more or less work independently of each other, this mattress is the ideal choice for two people with different weights or firmness requirements. Pocket spring mattresses are available in a range of comfort grades.
The soft comfort grade is for sleepers looking for maximum cushioning, especially those who like to sleep on their side. The medium comfort grade balances cushioning and support, making it suitable for people who sleep on their back and front. Offering the most support to the spine is the firm or very firm grade, which is also appropriate for back sleepers.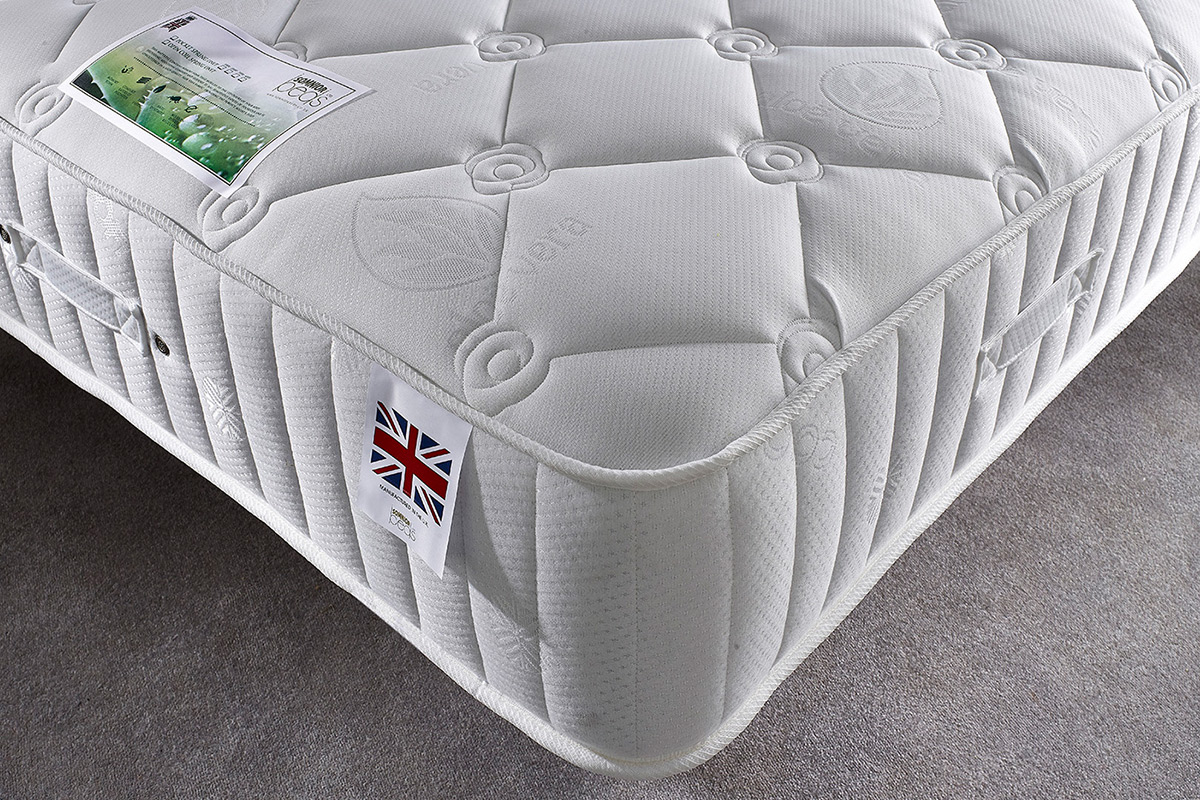 Space-age luxury and support with memory foam
Memory foam was originally developed by NASA to improve the safety of aircraft cushions. It is typically denser than other types of foam, making it much more supportive. A memory foam mattress is appropriate for sufferers of back problems.
By reacting to the body's heat, it moulds perfectly to your contours and distributes your weight evenly over the mattress surface. This results in a highly personalised sleep experience, where you are less likely to wake up with stiff joints or feeling numb.
You can read more about the types of mattresses we sell, including some of our new range in our latest mattress post over on our blog. 

We are your number one shop for mattresses
Next Divan was created with one thing in mind: to make the possibility of having a great sleeping experience affordable to everyone. So, you can be sure that we will always help you choose the mattress that perfectly meets your needs. Please check out our range today and look forward to a better sleeping experience.