Our Ziggy bed is one of the most popular Ottoman purchased from our online store, especially in the Grey option which is currently on trend in home interiors in the UK.
Our Ziggy Ottoman Base combines luxury upholstery with practicality and comfort. This classic bed base is available in both front-end and side opening ottoman functions, which is a great storage solution for seasonal furnishings, clothing, etc. The Ziggy Ottoman has the classic chesterfield style of upholstery, which is sure to never go out of style, fashioned with deep, patterned sections and finished with sleek button detail. 
The Ziggy Ottoman is available in an array of sizes to suit all people and room types, as well as a large variety of shades and types of fabrics.
The bed comes with a Ottoman base in the size of your choice and you can choose either no headboard, 32in strutted or 54in floor standing buttoned headboard.
This bed is available in the following sizes; 2FT6 Small Single, 3FT Single, 4FT Small Double, 4FT6 Double, 5FT King, 6FT Super King
Colours

Cream / Browns Bed
Grey Beds
Other Colours Beds

Bed Size

Double Size Beds
King Size Beds
Single Size Beds
Small Double Beds
Small Single Beds
Super King Size Beds

Fabric

Chenille Fabric
Linen Fabric
Plush / Velvet
Suede Fabric
Wool Fabric

Mattresses

Memory Foam Mattresses
Pocket Spring Mattresses

Mattress Firmness

Medium Soft

Mattress Size

Double Mattress
King Size Mattress
Single Mattress
Small Double Mattress
Small Single Mattress
Super King Size Mattress

Divan Type

Full Set Beds
| Size: | Width: | Length: |
| --- | --- | --- |
| Small Single Mattress | 2 feet 6 inches / 75cm | 6 feet 3 inches / 190cm |
| Single Mattress | 3 feet / 90cm | 6 feet 3 inches / 190cm |
| Small Double Mattress | 4 feet / 120cm | 6 feet 3 inches / 190cm |
| Double Mattress | 4 feet 6 inches / 135cm | 6 feet 3 inches / 190cm |
| King Size Mattress | 5 feet / 150cm | 6 feet 6 inches / 200cm |
| Super King Size Mattress | 6 feet / 180cm | 6 feet 6 inches / 200cm |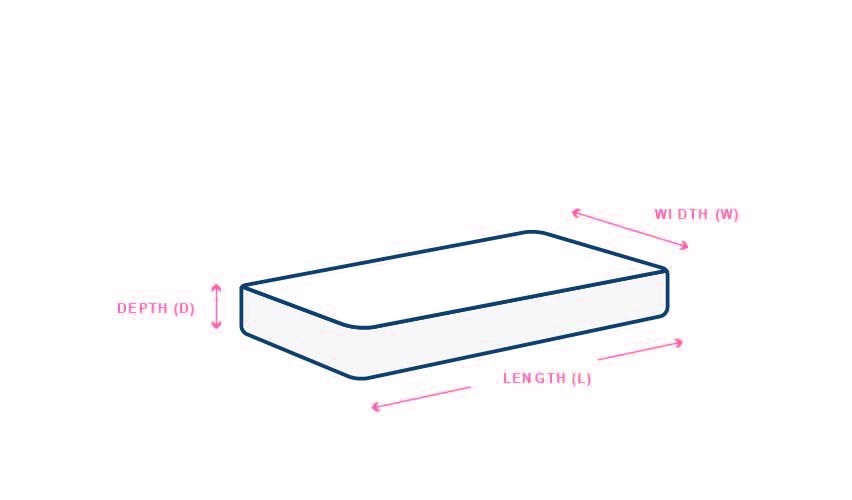 | Size: | Width: | Length: | Height: | Headboard Height: |
| --- | --- | --- | --- | --- |
| Small Single Ottoman Bed | 2 feet 6 inches / 75cm | 6 feet 3 inches / 190cm | 38cm | 80cm (32 |
| Single Ottoman Bed | 3 feet / 90cm | 6 feet 3 inches / 190cm | 38cm | 80cm (32 |
| Small Double Ottoman Bed | 4 feet / 120cm | 6 feet 3 inches / 190cm | 38cm | 80cm (32 |
| Double Ottoman Bed | 4 feet 6 inches / 135cm | 6 feet 3 inches / 190cm | 38cm | 80cm (32 |
| King Size Ottoman Bed | 5 feet / 150cm | 6 feet 6 inches / 200cm | 38cm | 80cm (32 |
| Super King Size Ottoman Bed | 6 feet / 180cm | 6 feet 6 inches / 200cm | 38cm | 80cm (32 |