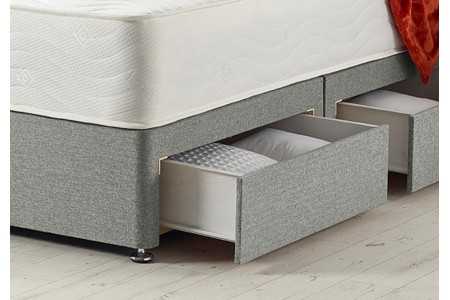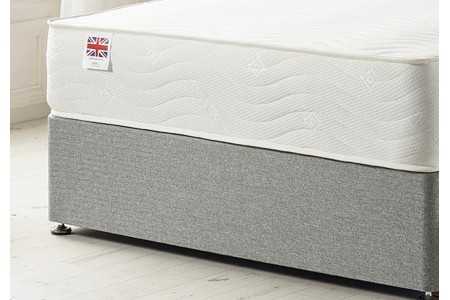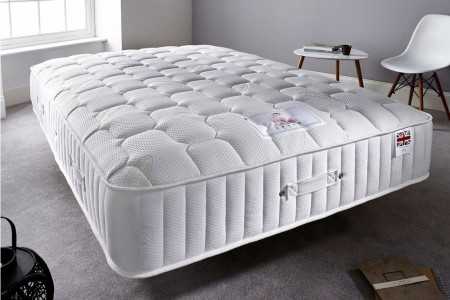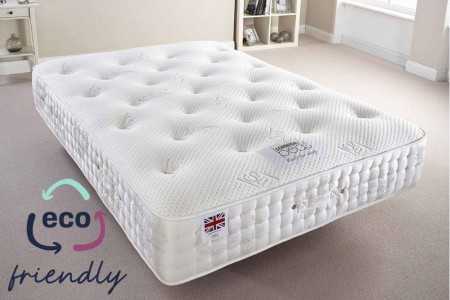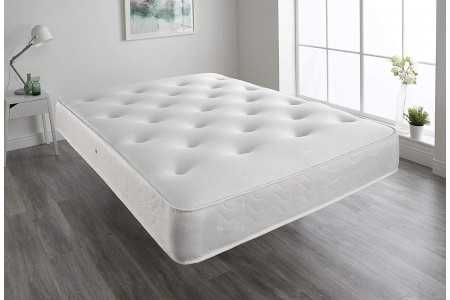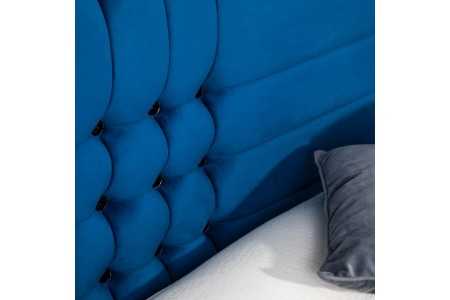 Flexby Divan Bed
The Flexby Divan Bed, simple and stylish with a range of storage options. An affordable bed which will not break the bank. 
Free and premium delivery available
The Flexby Divan is one of the most stylish upholstery designs in our collection. The Flexby's detailed headboard is designed with side paneled upholstered sections and horizontal sections throughout the centre. As well as its sleek handmade design, the Flexby Divan has practical, secret storage solutions for siding away seasonal items with its side or foot end drawer options, perfect for general clutter, to create a clear and cohesive living space. 
The Flexby Divan is available in an array of sizes to suit all people and room types, as well as a large variety of shades and types of fabrics. 
Divan beds are coming back into trend due to their stability, durability and storage solutions. Discover our full range of Divan Beds here and remember all our beds are customisable, so you are able to choose from a wide range of fabrics and colours, sizes, and type of headboard.
Bed Size

Double Size Beds
King Size Beds
Single Size Beds
Small Double Beds
Small Single Beds
Super King Size Beds

Headboard Type

Floorstanding
Struts
| Size: | Width: | Length: | Height: | Headboard Height: |
| --- | --- | --- | --- | --- |
| Small Single Divan Bed | 2 feet 6 inches / 75cm | 6 feet 3 inches / 190cm | 35.5cm | 80cm (32 |
| Single Divan Bed | 3 feet / 90cm | 6 feet 3 inches / 190cm | 35.5cm | 80cm (32 |
| Small Double Divan Bed | 4 feet / 120cm | 6 feet 3 inches / 190cm | 35.5cm | 80cm (32 |
| Double Divan Bed | 4 feet 6 inches / 135cm | 6 feet 3 inches / 190cm | 35.5cm | 80cm (32 |
| King Size Divan Bed | 5 feet / 150cm | 6 feet 6 inches / 200cm | 35.5cm | 80cm (32 |
| Super King Size Divan Bed | 6 feet / 180cm | 6 feet 6 inches / 200cm | 35.5cm | 80cm (32 |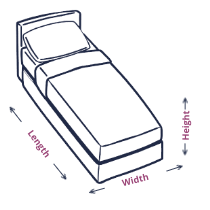 | Size: | Width: | Length: |
| --- | --- | --- |
| Small Single Mattress | 2 feet 6 inches / 75cm | 6 feet 3 inches / 190cm |
| Single Mattress | 3 feet / 90cm | 6 feet 3 inches / 190cm |
| Small Double Mattress | 4 feet / 120cm | 6 feet 3 inches / 190cm |
| Double Mattress | 4 feet 6 inches / 135cm | 6 feet 3 inches / 190cm |
| King Size Mattress | 5 feet / 150cm | 6 feet 6 inches / 200cm |
| Super King Size Mattress | 6 feet / 180cm | 6 feet 6 inches / 200cm |