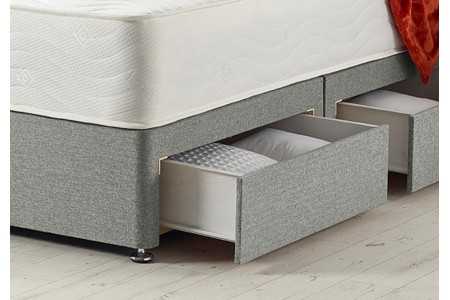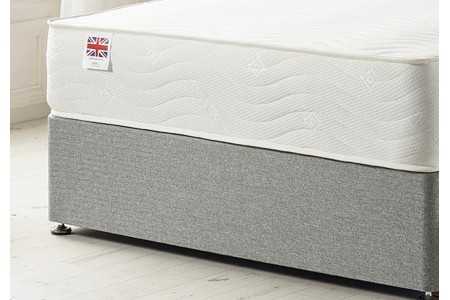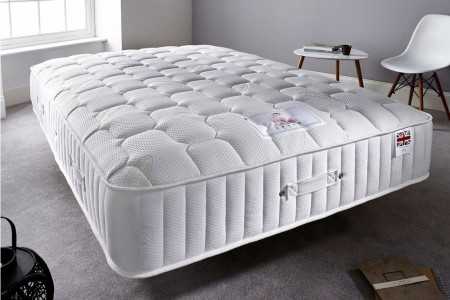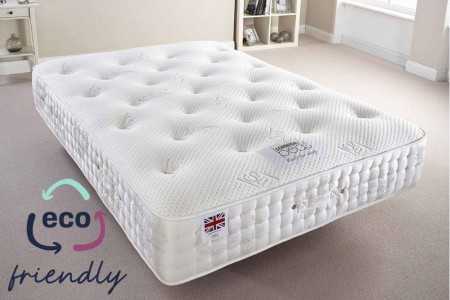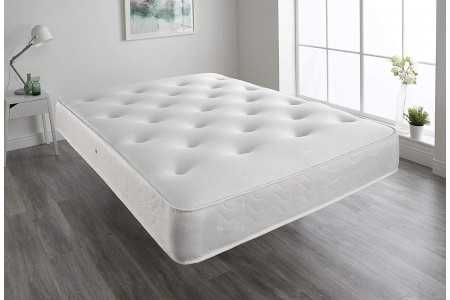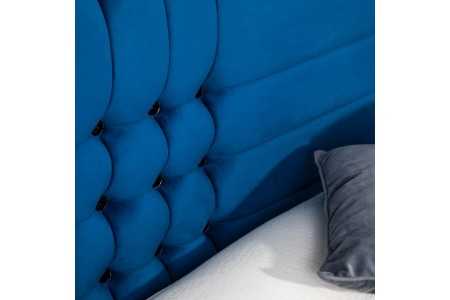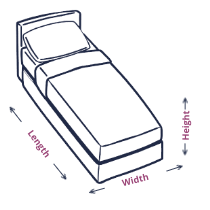 | Size | Width (mm) | Length (mm) | Height (mm) | Headboard Height (mm) |
| --- | --- | --- | --- | --- |
| Small Single Divan Bed | 2 feet 6 inches / 75cm | 6 feet 3 inches / 190cm | 35.5cm | 80cm (32") / 137cm (54") |
| Single Divan Bed | 3 feet / 90cm | 6 feet 3 inches / 190cm | 35.5cm | 80cm (32") / 137cm (54") |
| Small Double Divan Bed | 4 feet / 120cm | 6 feet 3 inches / 190cm | 35.5cm | 80cm (32") / 137cm (54") |
| Double Divan Bed | 4 feet 6 inches / 135cm | 6 feet 3 inches / 190cm | 35.5cm | 80cm (32") / 137cm (54") |
| King Size Divan Bed | 5 feet / 150cm | 6 feet 6 inches / 200cm | 35.5cm | 80cm (32") / 137cm (54") |
| Super King Size Divan Bed | 6 feet / 180cm | 6 feet 6 inches / 200cm | 35.5cm | 80cm (32") / 137cm (54") |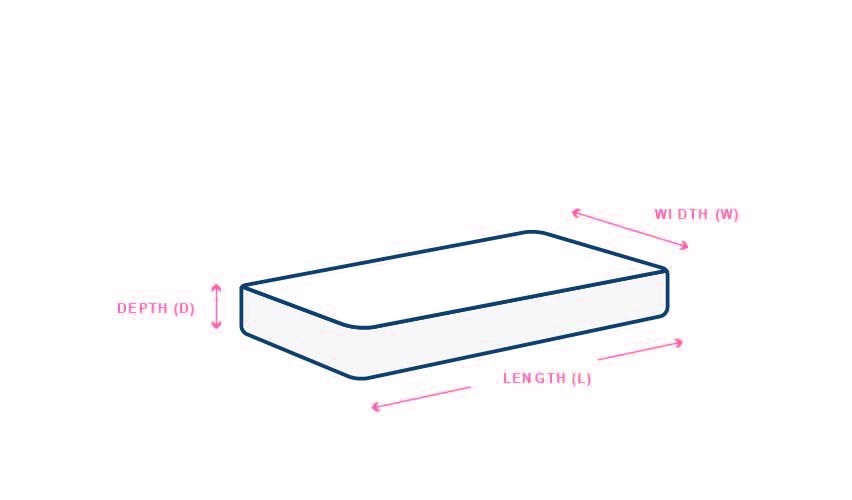 | Size | Width (mm) | Length (mm) |
| --- | --- | --- |
| Small Single Mattress | 2 feet 6 inches / 75cm | 6 feet 3 inches / 190cm |
| Single Mattress | 3 feet / 90cm | 6 feet 3 inches / 190cm |
| Small Double Mattress | 4 feet / 120cm | 6 feet 3 inches / 190cm |
| Double Mattress | 4 feet 6 inches / 135cm | 6 feet 3 inches / 190cm |
| King Size Mattress | 5 feet / 150cm | 6 feet 6 inches / 200cm |
| Super King Size Mattress | 6 feet / 180cm | 6 feet 6 inches / 200cm |
The Flexby Divan is one of the most stylish upholstery designs in our collection. The Flexby's detailed headboard is designed with side paneled upholstered sections and horizontal sections throughout the centre. As well as its sleek handmade design, the Flexby Divan has practical, secret storage solutions for siding away seasonal items with its side or foot end drawer options, perfect for general clutter, to create a clear and cohesive living space. 
The Flexby Divan is available in an array of sizes to suit all people and room types, as well as a large variety of shades and types of fabrics. 
Items arrived safe & quick. Great communication,Arrived earlier than expected and in good condition aswell and placed nice and tidy in the hall way as instructed to the drivers mate before delivering as for the bed itself its so comphy and well happy to get a good night's sleep
The product was damaged when I receive it,Loved the headboard i have now bought 2 of these beds
Great store,"I have been getting to sleep fine, it's really comfy. It didn't come with an instruction manual, but it wasn't needed, as my dad assembled it within a few minutes. It comes in 4 packages, (including the mattress) and it has 2 drawers which has given me a little bit of extra storage space."
Items arrived safe & quick. Great communication,Great value and service
The product was damaged when I receive it,On the whole very happy with this bed. Delivery was within a week and it arrived on the allocated day. Both delivery men were great and messaged when an hour away. For the price I doubt you could find better. The mattress is very comfortable and the base is sturdy. It also looks more expensive than it is.
Great store,"Great bed, comfy mattress, fast friendly delivery. Over the moon with this purchase great value for money"
Customers who bought this product also bought: