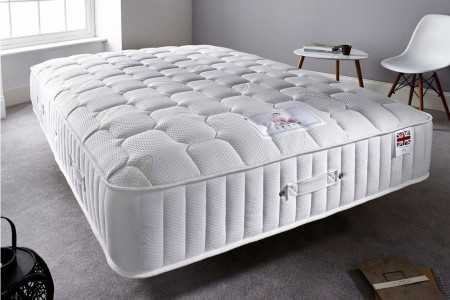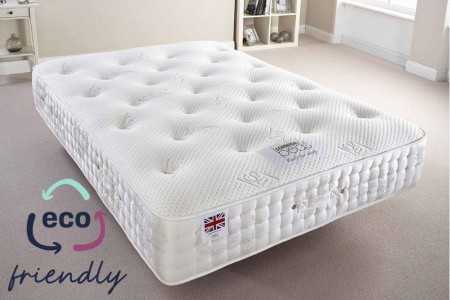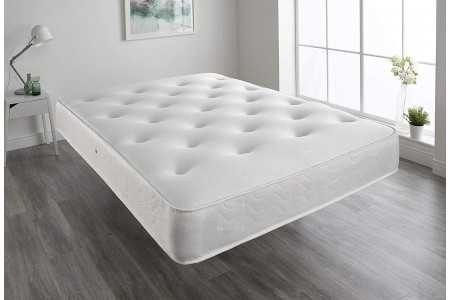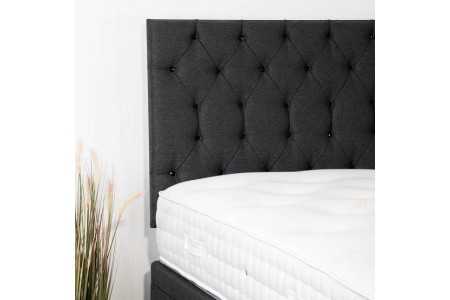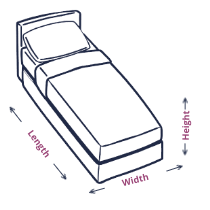 | Size | Width (mm) | Length (mm) | Height (mm) | Headboard Height (mm) |
| --- | --- | --- | --- | --- |
| Small Single Divan Bed | 2 feet 6 inches / 75cm | 6 feet 3 inches / 190cm | 35.5cm | 80cm (32") / 137cm (54") |
| Single Divan Bed | 3 feet / 90cm | 6 feet 3 inches / 190cm | 35.5cm | 80cm (32") / 137cm (54") |
| Small Double Divan Bed | 4 feet / 120cm | 6 feet 3 inches / 190cm | 35.5cm | 80cm (32") / 137cm (54") |
| Double Divan Bed | 4 feet 6 inches / 135cm | 6 feet 3 inches / 190cm | 35.5cm | 80cm (32") / 137cm (54") |
| King Size Divan Bed | 5 feet / 150cm | 6 feet 6 inches / 200cm | 35.5cm | 80cm (32") / 137cm (54") |
| Super King Size Divan Bed | 6 feet / 180cm | 6 feet 6 inches / 200cm | 35.5cm | 80cm (32") / 137cm (54") |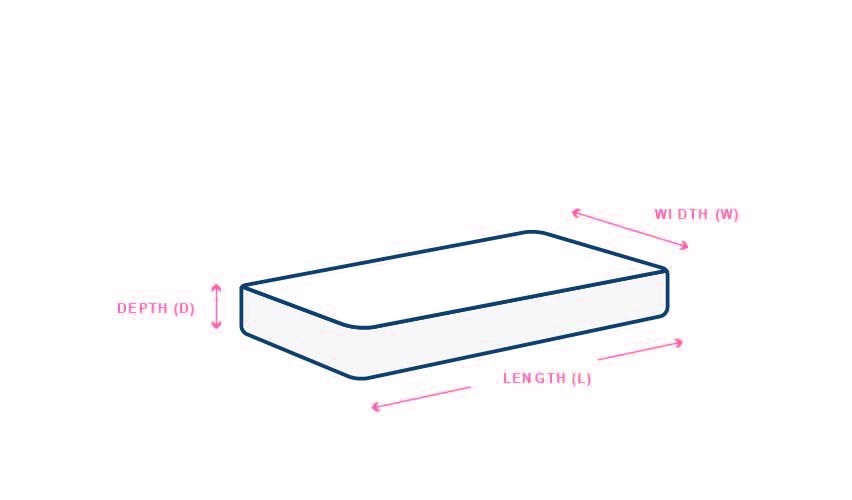 | Size | Width (mm) | Length (mm) |
| --- | --- | --- |
| Small Single Mattress | 2 feet 6 inches / 75cm | 6 feet 3 inches / 190cm |
| Single Mattress | 3 feet / 90cm | 6 feet 3 inches / 190cm |
| Small Double Mattress | 4 feet / 120cm | 6 feet 3 inches / 190cm |
| Double Mattress | 4 feet 6 inches / 135cm | 6 feet 3 inches / 190cm |
| King Size Mattress | 5 feet / 150cm | 6 feet 6 inches / 200cm |
| Super King Size Mattress | 6 feet / 180cm | 6 feet 6 inches / 200cm |
The Premium Divan Bed is the perfect bed base that offers comfort, sturdiness, and storage in one. The Premium Divan is the perfect solution for secret storage, great for giving items a home instead of introducing unnecessary, bulky furniture into small spaces. The Premium Divan is available with either side opening or foot end opening drawers, to be as accessible as possible in your space.
The Premium Divan is available in an array of sizes to suit all people and room types, as well as a large variety of shades and types of fabrics.
Items arrived safe & quick. Great communication,"The bed is great, only downside is I struggle to get my husband out of it to go to work now. Well worth the price."
The product was damaged when I receive it,"This the 3rd bed I have purchased from Next Divan, The first one I got was a couple of years ago and is still fine. For the price they serve there purpose i have had no problems with them apart from the last one which came with a missing glider but I emailed and within 2 days I received one in the post. delivery drivers are always lovely and polite too."
Customers who bought this product also bought: