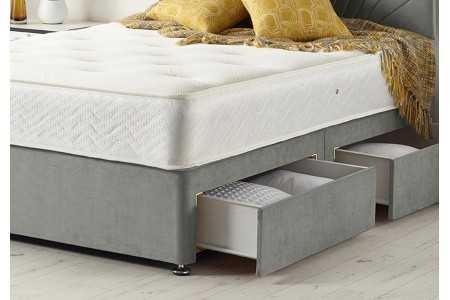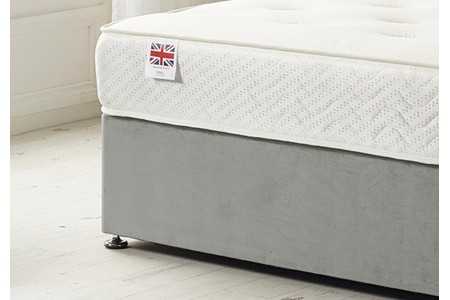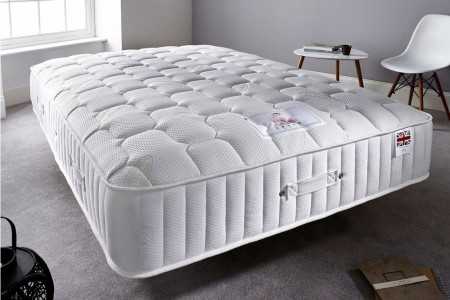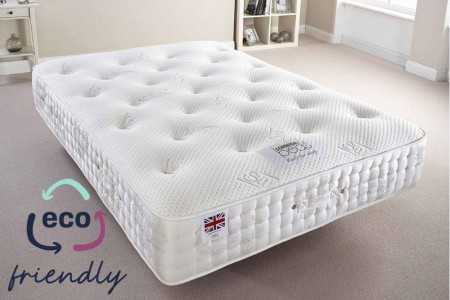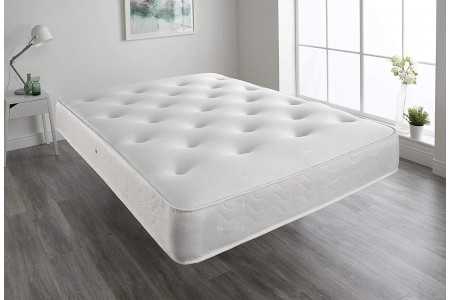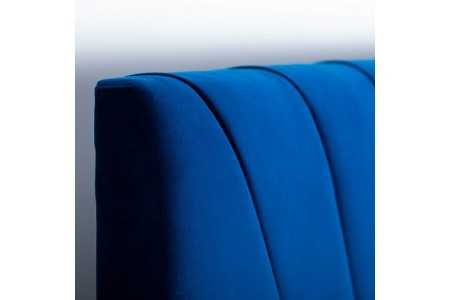 100% secure payments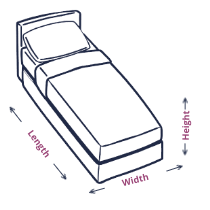 | Size | Width (mm) | Length (mm) | Height (mm) | Headboard Height (mm) |
| --- | --- | --- | --- | --- |
| Small Single Divan Bed | 2 feet 6 inches / 75cm | 6 feet 3 inches / 190cm | 35.5cm | 80cm (32") / 137cm (54") |
| Single Divan Bed | 3 feet / 90cm | 6 feet 3 inches / 190cm | 35.5cm | 80cm (32") / 137cm (54") |
| Small Double Divan Bed | 4 feet / 120cm | 6 feet 3 inches / 190cm | 35.5cm | 80cm (32") / 137cm (54") |
| Double Divan Bed | 4 feet 6 inches / 135cm | 6 feet 3 inches / 190cm | 35.5cm | 80cm (32") / 137cm (54") |
| King Size Divan Bed | 5 feet / 150cm | 6 feet 6 inches / 200cm | 35.5cm | 80cm (32") / 137cm (54") |
| Super King Size Divan Bed | 6 feet / 180cm | 6 feet 6 inches / 200cm | 35.5cm | 80cm (32") / 137cm (54") |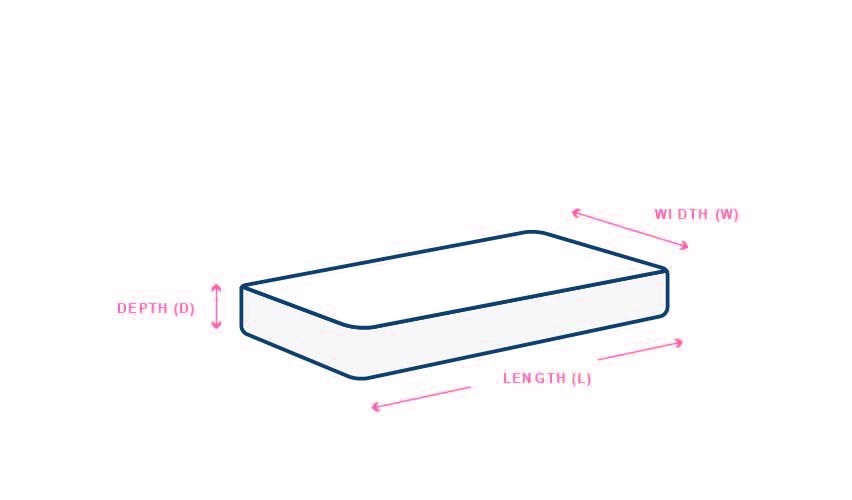 | Size | Width (mm) | Length (mm) |
| --- | --- | --- |
| Small Single Mattress | 2 feet 6 inches / 75cm | 6 feet 3 inches / 190cm |
| Single Mattress | 3 feet / 90cm | 6 feet 3 inches / 190cm |
| Small Double Mattress | 4 feet / 120cm | 6 feet 3 inches / 190cm |
| Double Mattress | 4 feet 6 inches / 135cm | 6 feet 3 inches / 190cm |
| King Size Mattress | 5 feet / 150cm | 6 feet 6 inches / 200cm |
| Super King Size Mattress | 6 feet / 180cm | 6 feet 6 inches / 200cm |
The Platinum Divan is one of a kind here at Next Divan and is made to offer its unique beauty as well as storage to suit your needs. The upholstery style of the Platinum Divan represents that of a rising sun and is sure to make your interior stand out in the crowd, with its boho look and feel. You can choose from either side opening or foot end opening drawers, to suit your room layout for easy siding. 
The Platinum Ottoman is available in an array of sizes to suit all people and room types, as well as a large variety of shades and types of fabrics.
Colours

Blue Beds
Cream / Browns Bed
Grey Beds
Pink Beds
White Beds

Bed Size

Double Size Beds
King Size Beds
Single Size Beds
Small Double Beds
Small Single Beds
Super King Size Beds

Fabric

Chenille Fabric
Linen Fabric
Plush / Velvet
Suede Fabric
Wool Fabric

Divan Type

Full Set Beds
Items arrived safe & quick. Great communication,"This is the 2nd bed we have had from this company as we were so pleased with ours we got our daughter one. Fantastic value for money! Delivery couldn?t fault at all, kept up to date throughout. Highly recommend"
The product was damaged when I receive it,"Lovely bed very comfortable easy to put together also delivery was very good, great communication and they put the item in my bedroom as asked."
Great store,Bought for the spare room. Our son stayed over and said that it was very comfortable.
I bought the 2ft 6inch size and it looks much more expensive than I paid.
Lovely bed happy I got it!
Arrived quick looks great good value.
Looks great Good value
A real bargain
For this money it?s good
Easy to assemble. Very good looking bed
Good looking bed.
Prefect for first double bed
Good value
All good
Quality product at a good price.
Excellent! From ordering to delivering within the timescale. Delivery super prompt & very courteous too! Huge thanks to you! THIS IS HOW BUSINESS SHOULD BE! I would definitely buy from you again.
HIGHLY RECOMMEND!
This bed is wonderful easy to assemble light sturdy. If it can handle a 4 year old jumping everywhere it?ll withstand most things!
Fab
Good quality well made sturdy
Fabulous little bed
Arrived quickly and great value for money
Great product
Customers who bought this product also bought: