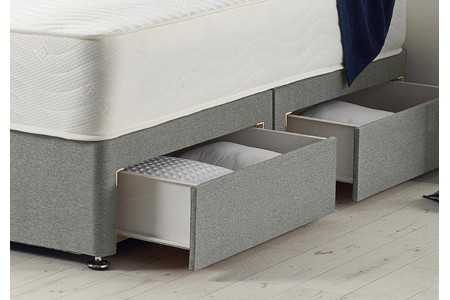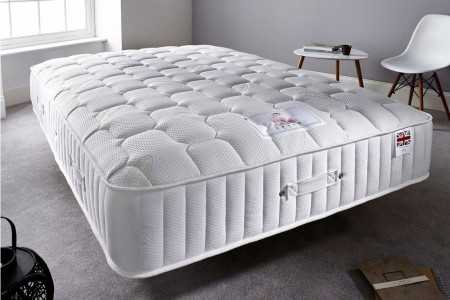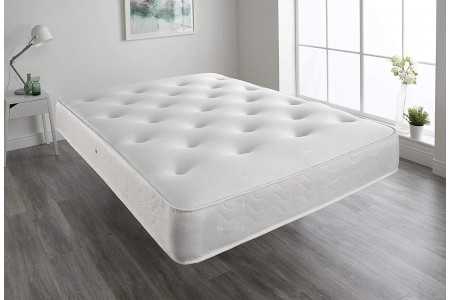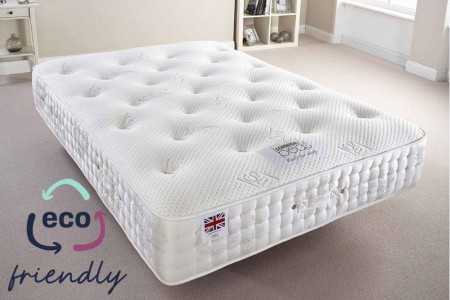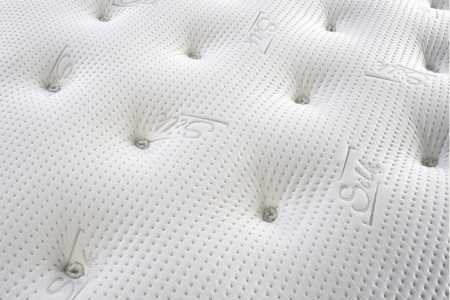 Bliss Divan Bed
The Bliss Divan bed is an affordable option for a great looking bed. It's headboard design is both contemporary and modern and is well suited for most bedroom styles. 
Free and premium delivery available
The Bliss Divan Bed lives up to its name, offering blissful comfort and style to your home! The Bliss Divan takes a modern twist on the classic chesterfield upholstery style, with its alternating sized sections, which are finished with the classic button detail. The Bliss Divan provides practical and discrete storage options with either the 2 side drawer options or the foot-end single drawer options, perfect for siding away general items. 
The Bliss Divan is available in an array of sizes to suit all people and room types, as well as a large variety of shades and types of fabrics. Want a different style? Please click here to view our range of Divan Beds.
Bed Size

Double Size Beds
King Size Beds
Single Size Beds
Small Double Beds
Small Single Beds
Super King Size Beds

Headboard Type

Floorstanding
Struts
| Size: | Width: | Length: | Height: | Headboard Height: |
| --- | --- | --- | --- | --- |
| Small Single Divan Bed | 2 feet 6 inches / 75cm | 6 feet 3 inches / 190cm | 35.5cm | 80cm (32 |
| Single Divan Bed | 3 feet / 90cm | 6 feet 3 inches / 190cm | 35.5cm | 80cm (32 |
| Small Double Divan Bed | 4 feet / 120cm | 6 feet 3 inches / 190cm | 35.5cm | 80cm (32 |
| Double Divan Bed | 4 feet 6 inches / 135cm | 6 feet 3 inches / 190cm | 35.5cm | 80cm (32 |
| King Size Divan Bed | 5 feet / 150cm | 6 feet 6 inches / 200cm | 35.5cm | 80cm (32 |
| Super King Size Divan Bed | 6 feet / 180cm | 6 feet 6 inches / 200cm | 35.5cm | 80cm (32 |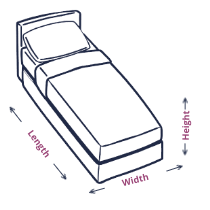 | Size: | Width: | Length: |
| --- | --- | --- |
| Small Single Mattress | 2 feet 6 inches / 75cm | 6 feet 3 inches / 190cm |
| Single Mattress | 3 feet / 90cm | 6 feet 3 inches / 190cm |
| Small Double Mattress | 4 feet / 120cm | 6 feet 3 inches / 190cm |
| Double Mattress | 4 feet 6 inches / 135cm | 6 feet 3 inches / 190cm |
| King Size Mattress | 5 feet / 150cm | 6 feet 6 inches / 200cm |
| Super King Size Mattress | 6 feet / 180cm | 6 feet 6 inches / 200cm |