If you are looking for maximum comfort with plenty of space, then a king size bed is exactly what you are looking for. Along with offer a more spacious sleeping experience, this type of bed also offers generous storage solutions to leave your bedroom visually free of clutter. Recently, however, many of our customers have asked us about the difference between king and queen models. In this blog post, we explain the difference as well as offer some purchasing tips.
A matter of size
Here, at Next Divan, we offer all UK standard bed sizes in our collection, from small single to super king. The table below explains the difference in dimensions:
A right royal confusion
There is a great deal of confusion surrounding the meaning of queen and king models. For the most part, this is explained by the fact that European, American and Asian-Pacific models have different dimensions to those for the UK, even if they have the same name. For example, a king size bed from the UK is around the same size as the American queen, whereas, in the UK, the queen size bed is in fact smaller than the standard double.
Queen size beds are perfect for couples with limited space, as well as older children and adults who sleep alone but want that extra space to stretch out.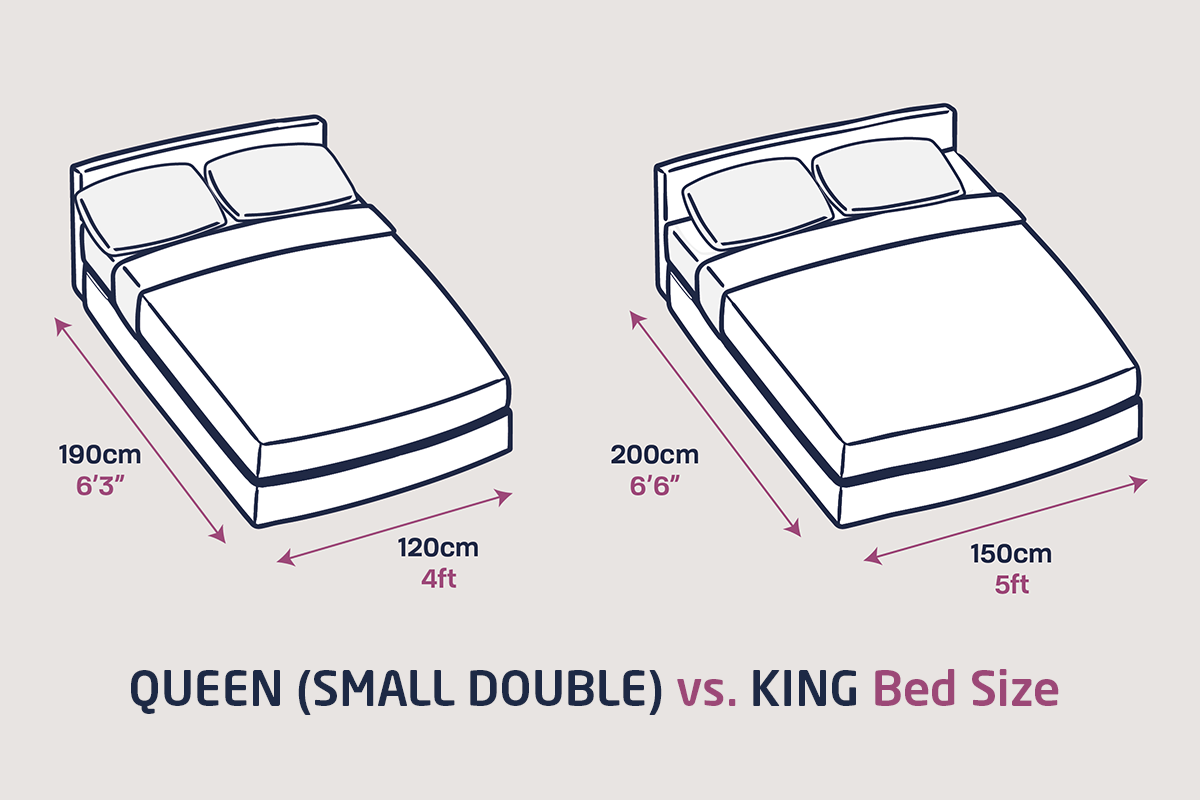 King size beds are increasing sought after by couples who want a lot more room to stretch out in bed. In particular, they are a perfect choice for taller sleepers or those with a bigger build. Meanwhile, super king size beds offer the maximum in comfort and space.
King beds will typically cost much more than queen models due to being much bigger in size.
Ideally, when buying a bed for you and your partner, make sure you can lie next to each other with your arms tucked behind your head and your elbows sticking out but without touching. We also advise you to buy your bed and mattress from the same company to make sure they are compatible.
Your number one choice for all things beds
At Next Divan, we are committed to helping you in your search for the perfect night's sleep, night after night. We offer a wide range of bed frames, which come with fantastic storage solutions, to suit all tastes and specifications. We also give you the chance of having your bed delivered to most locations in the mainland UK for free. You can be confident that our outstanding customer service will make your purchase experience the most positive ever.