A comfortable and supportive mattress is an essential ingredient to a good night's sleep, night after night. There are many claims about how often you should change your mattress. But, if you are finding it difficult to sleep or wake up refreshed, it's probably time to replace it. In this blog, we discuss whether it's time to say goodbye to your old mattress and what to look for in a new one.
Recognising the signs
Manufacturers will typically advise you to replace your mattress about every 8 years. In reality, it often depends on the way you sleep on it and how you take care of it. Besides, over time, many of us will put on a few extra pounds, which can put more pressure on your mattress. If you recognise any of the following signs, then your mattress is probably telling you it's time to buy a new one:
You wake up with stiff joints or experience numbness in your limbs
You still feel exhausted even after a full night's sleep
You have spotted visible signs of excessive wear and tear (sagging, lumps, rips, worn edges, stains etc.)
You are suffering from symptoms of dust mite allergies (coughing, wheezing and tightness in the chest)
You regularly find yourself in the centre of your mattress during the night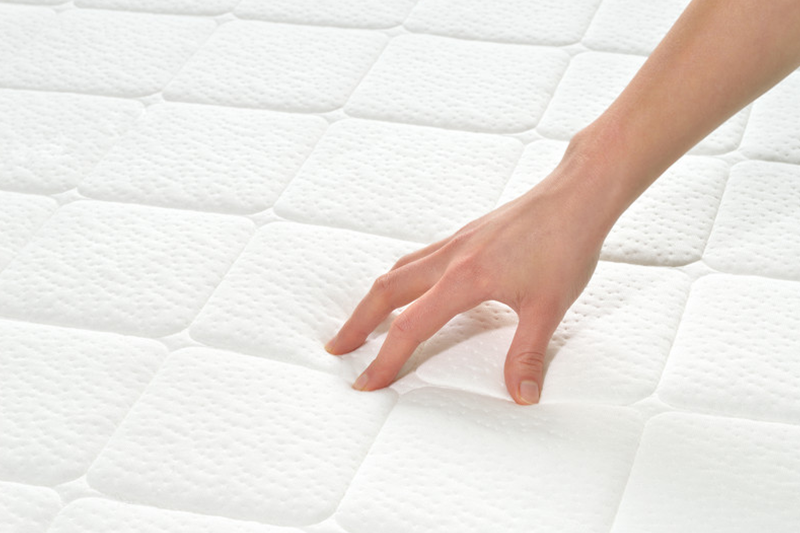 What to look for in a new mattress
As comfort is highly personal, there is no one-size-fits-all solution when it comes to choosing a mattress. We therefore advise you to do some research to find out what is best for you and your sleeping partner. Next Divan offers three main types of mattresses:
Orthopaedic mattress
Orthopaedic mattresses are perfect for sleepers who suffer from pain and discomfort in their back and joints. By providing firm support, body weight is evenly distributed to alleviate stress on the spine, in turn relieving painful pressure points and helping to maintain natural spinal alignment.
Pocket spring mattress
Available in various comfort grades, from soft to very firm, pocket spring mattresses comprise thousands of tiny springs, each placed inside its very own fabric pocket. Their design makes them the ideal option for two people of different weights or firmness preferences.
Memory foam mattress
Originally developed by NASA, memory foam reacts to the heat of your body and shifts to hug every curve, so that you can enjoy a highly personalised and luxurious sleep. This means you are much less likely to wake up feeling achy, stiff or numb.
We are your number one shop for mattresses
At Next Divan, we are 100% committed to making a great sleeping experience affordable to everyone. We have a fantastic range of pocket spring, orthopaedic and memory foam mattresses to suit all needs and every budget, many of which are handcrafted to the highest standards in the UK. We also offer FREE DELIVERY to most UK mainland postcodes. So, check out our website today and look forward to a better night's sleep.