• This stunning end opening ottoman bed frame offers an attractive combination of contemporary style and ample storage space. This beautifully crafted frame is finished in luxury plush fabric and complemented by a simple yet stylish headboard.
• End Opening Ottoman - The ottoman bed frame and headboard arrive in boxes and the assembly of the frame is required.
• Ottoman Storage Bed - Available in All Sizes – Please see the Products Description for the Dimensions.
• Choose Your Delivery Date On The Checkout Page - Please Note: The mattress is not included and is only shown for illustration purposes.
All the fixtures and fittings are supplied with this bed and can be found inside the headpiece.
Bed Size

Double Size Beds
King Size Beds
Single Size Beds
Small Double Beds
Small Single Beds
Super King Size Beds

Fabric

Plush / Velvet

Divan Type

Beds Base Only

Ottoman Opening Options

Front Opening
| Size: | Width: | Length: |
| --- | --- | --- |
| Small Single Mattress | 2 feet 6 inches / 75cm | 6 feet 3 inches / 190cm |
| Single Mattress | 3 feet / 90cm | 6 feet 3 inches / 190cm |
| Small Double Mattress | 4 feet / 120cm | 6 feet 3 inches / 190cm |
| Double Mattress | 4 feet 6 inches / 135cm | 6 feet 3 inches / 190cm |
| King Size Mattress | 5 feet / 150cm | 6 feet 6 inches / 200cm |
| Super King Size Mattress | 6 feet / 180cm | 6 feet 6 inches / 200cm |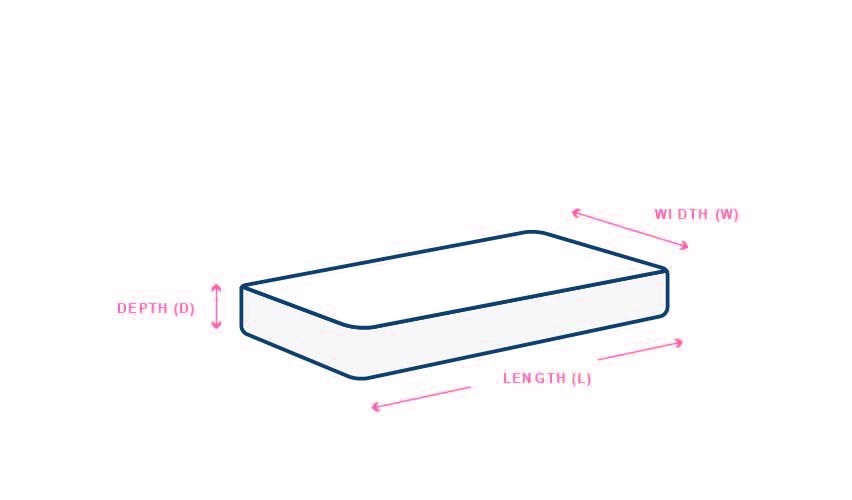 | Size: | Width: | Length: | Height: | Headboard Height: |
| --- | --- | --- | --- | --- |
| Small Single Ottoman Bed | 2 feet 6 inches / 75cm | 6 feet 3 inches / 190cm | 38cm | 80cm (32 |
| Single Ottoman Bed | 3 feet / 90cm | 6 feet 3 inches / 190cm | 38cm | 80cm (32 |
| Small Double Ottoman Bed | 4 feet / 120cm | 6 feet 3 inches / 190cm | 38cm | 80cm (32 |
| Double Ottoman Bed | 4 feet 6 inches / 135cm | 6 feet 3 inches / 190cm | 38cm | 80cm (32 |
| King Size Ottoman Bed | 5 feet / 150cm | 6 feet 6 inches / 200cm | 38cm | 80cm (32 |
| Super King Size Ottoman Bed | 6 feet / 180cm | 6 feet 6 inches / 200cm | 38cm | 80cm (32 |