Space saving ideas for your bedroom
Next Divan was created with one thing in mind: to make the possibility of having a great sleeping experience affordable to everyone. While our customers know that our beds, frames and headboards are made to the highest quality and safety standards, having limited space in increasingly small bedrooms is something that often gets in the way of a good night's sleep. So, here are some of our space saving ideas and storage solutions to maximise the comfort and reduce the clutter when you go to bed.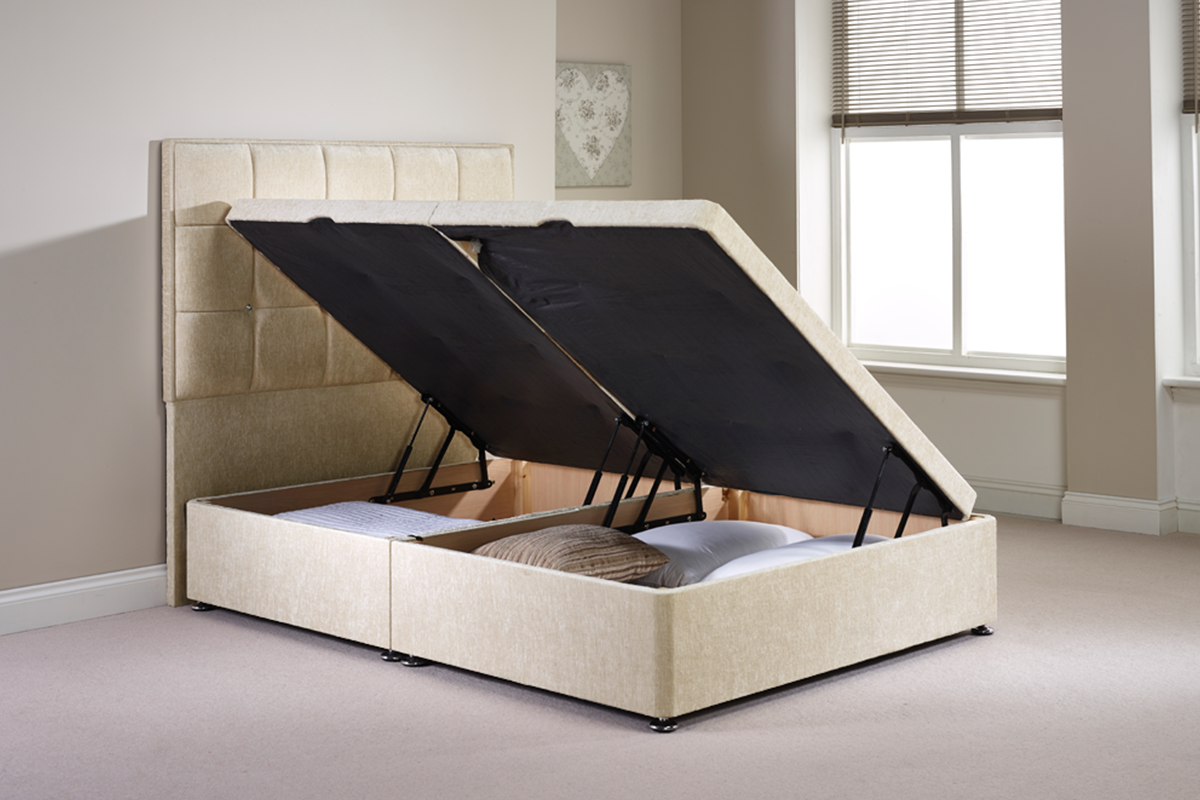 Invest in a storage bed
Traditional divan frames and ottoman bases are the most popular solutions for saving space in the bedroom.
Traditional divan bases can be purchased as either two-drawer or four-drawer models. In the case of two-drawer models, drawers are either located on the same side of the bed or at the front end. These are recommended if you have large bedside units. Meanwhile, four-drawer models offer two drawers on either side of the bed and are ideal if you have small units.
Ottoman bases include a storage area located underneath the mattress frame. This is accessed by lifting a hinged mattress frame, either from the front end or the side of the bed, with the help of a discreet hydraulic system. The space underneath the mattress is perfect for storing bulky items including spare bedding, out-of-season clothing or suitcases.
Use the space under your bed
Don't have a divan base? Then, make use of the available space under your bed. Buy some storage boxes or loose drawers, preferably on wheels or castors, so you can easily slide them underneath your bed. Better still, why not place your items in vacuum storage bags first before putting them in containers?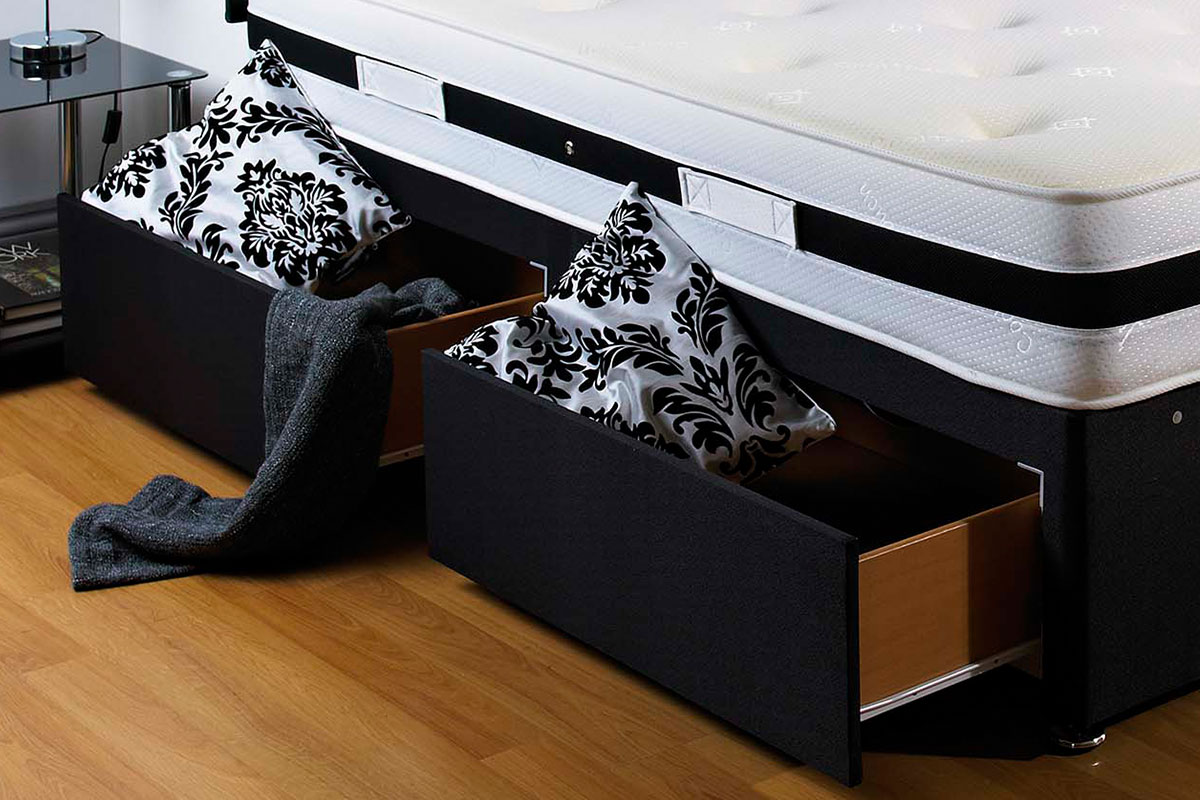 Invest in a storage bed
Go for a small chest of drawers for either side of the bed, instead of a table. A chest of drawers is the perfect place to store socks, underwear, jewellery or knick-knacks you simply cannot throw away.
If you don't have enough space for a bedside unit, why not consider installing a small ledge shelf instead for your phone or bedtime reading?
Swap any chairs or stools with a cushioned storage box, which is ideal for storing spare linen bedding.
We are your number one choice for storage beds
Not only are we fully confident about the quality and safety of our products, we will always go that extra mile to help you choose something that perfectly meets your needs. We have a fantastic range of both traditional and ottoman divan bases to suit all budgets and storage needs.
Many of our products are handcrafted in the UK. Where we source items from outside of the UK, we make sure they are exclusively made by manufacturers who meet our high standards of quality and excellence. We also offer FREE DELIVERY to most postcodes located in mainland UK. Please check out our website today and start to make the most of your storage potential in your bedroom.