Shopping made easy with our complete bed sets
Here at Next Divan, we want to make shopping super easy and reliable for all of our customers! That's why our handy bed set feature helps you to select your bed base, storage option, fabric, colour, headboard and the perfect cloud-like mattress to transform your sleep life from drab to fab!
How to build your bed set
The first step to building your dream bed is to select whether you are looking for a bed with an upholstered headboard or not, as well as what design of upholstery you would be looking for in a headboard.This first step should help you to navigate you to building your dream bed set! 
For example, I'm looking for a uniquely designed headboard with a Divan base to store all of my necessities inside. I select the Platinum Divan Bed as the sunrise-like design takes my fancy! With the handy tailoring bed set selection option on this page, I select exactly which size I require to fit my bedroom.
I can then select which divan storage option I would prefer, for me the foot-end drawer would work perfectly as I have furniture aside where the bed frame will be sat. To capture that extra decadent look I select the floor-standing headboard, as this suits my style and requirements the most. Now it's time to select my dream mattress! I opt for the Memory Mattress as I'm looking for dreamy, soft support for the ultimate deep sleep.
I finish with my perfect colour shade to match my interior design style, the Plush Velvet Charcoal looks to be to my tastes. 
The build your bed options are available on all of our divan beds, in a beautiful array of luxury fabrics as well as different styled storage draw options, and headboard sizes to suit you!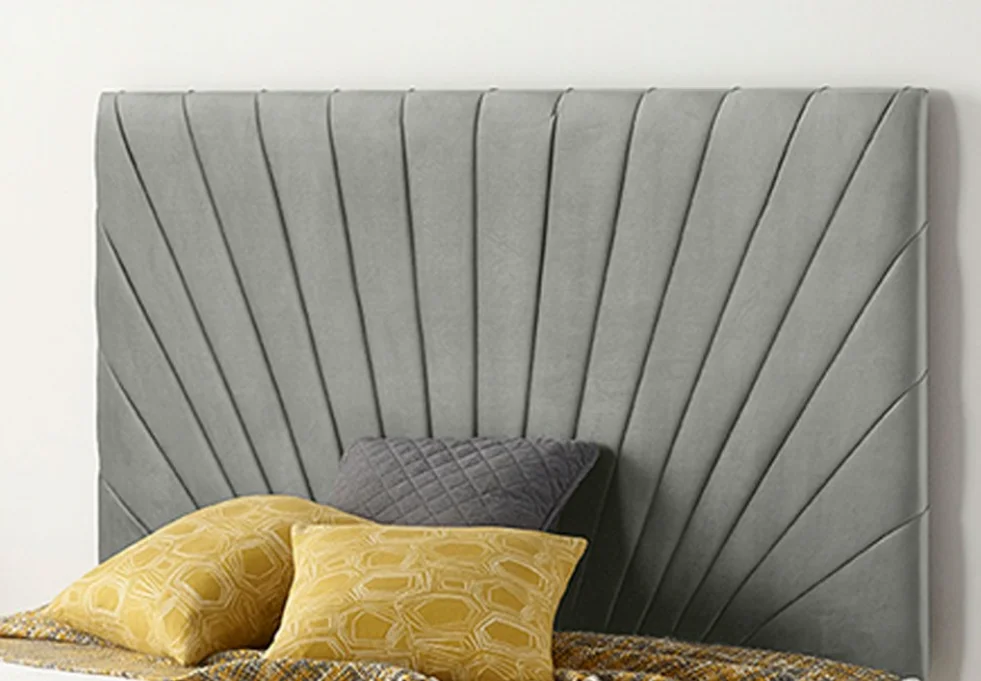 The benefits of a Next Divan Bed Set
A Next Divan bed set helps you to get everything you require in one click! We have made it super easy for you to get your dream bed and comforting mattresses without any extra hassle.
We can assure quality in every bed we hand build and upholster here in Yorkshire, as well as our mattress range which come hand in hand in our bed set options. You can tailor your bed set to your exact needs, including various mattress types for different style sleepers, that work to eliminate various health issues. 
You can also save when you purchase a bed set, with huge savings on both our luxury storage beds with the added bonus of a cloud-like mattress in one purchase!