National Bed Month (our favourite time of the year)
It's almost national bed month, our favourite national holiday here at Next Divan! In this week's blog, we will be discussing all things beds, what the holiday means and the ultimate sleep guide to using your bed to its full potential!
What is National Bed Month
National bed month was originally introduced by The Sleep Council and The National Bed Federation to raise awareness of the importance of sleep and how a significantly comfortable bed can improve your sleep health dramatically. 
We are big believers in National Bed Month here at Next Divan, with positive sleep health always being at the forefront of our minds when building our beds and mattresses. National Bed Month draws great awareness to the importance of sleep health, which is something that is regularly overlooked. 
Sleep health plays a massively important role in our overall health. Not only does a positive balance of comfort and enough sleeping hours improve your overall energy and appearance, but it also minimises the risk of heart disease, kidney disease, high blood pressure, diabetes and strokes!
Did you know that we spend approximately 229,961 hours asleep in an entire lifetime? That's 26 years! Making sure that time spent asleep is as comfortable as possible is our speciality! Having an aesthetically pleasing bedroom can also help improve your sleep life, and bring positive endorphins to your 'at-home' atmosphere. 
Our most loved bed, the Premier Ottoman Bed, is our best seller throughout our extensive bed range! The Premier Ottoman is renowned for combining style with storage, with it's classic upholstered look and feel, as well as it's genius space saving ottoman storage option. The Premier Ottoman is handmade here in Yorkshire, and is designed with your comfort and sleep health requirements in mind!
Switch up your comfort with our Galaxy Divan Bed! The Galaxy Divan Bed is uniquely upholstered, and designed to protect your posture when sitting upwards in bed. This bed is fitted with secret storage drawers to help you keep things such as bed linens, clothing, etc. neatly tucked away!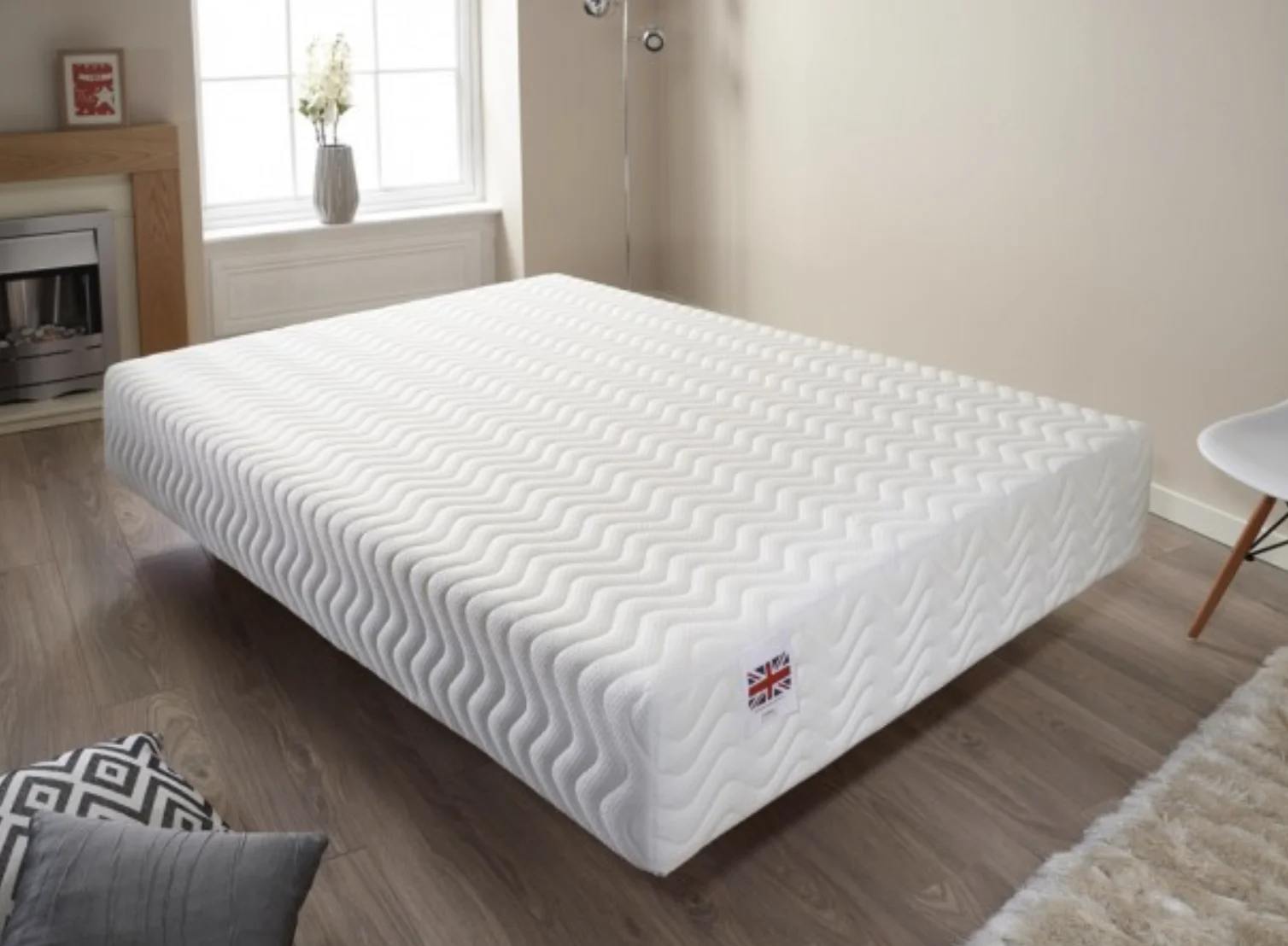 Sleep Improving Mattresses
Here at Next Divan we hand sew, tuft and build mattresses designed to make your sleeping experience like no other! To celebrate the upcoming National Bed Month, we want to help you to discover how to sleep properly, with our pocket sprung, memory foam, ortho support and many other mattress types!
One of our featured mattresses is the Regal Quilted Fabric Mattress, which offers great comfort and support as well as saving on cost. Made up of Bonnel springs and quilted with our deluxe micro quilt, this mattress gives the perfect comforting finish and ultimately provides one of the best supportive nights of sleep without breaking the bank. We rank this mattress as level 4 in support, great for those who like that extra firmness for their posture.
If you're on the hunt for a little sleeping luxury, then dive into our 25cm Deep Memory Foam Quilted Mattress! Specially designed with 7-zone high-end memory foam, this mattress is designed to improve airflow, reduce aches and pains, support needy areas in your body throughout the night, all whilst aligning your body and reducing waking up in the night for the ultimate dream sleep!