In light of recent events, it seems that we will be spending a lot of time in our homes without the luxury of travel. Luckily, Next Divan is here to bring the holiday to you, from the comfort and safety of your own bedroom!
There are many ways in which we can achieve a luxury hotel look for less, through a well thought out, interior design plan. To do so, your plan must consider coordinated colour schemes, matching materials and the smart use of space, as these are key design elements of hotel rooms. 
How to make a bed like a luxury hotel
The decision-maker for most hotel rooms is the quality of the bed as this is at that heart of the room. When we go away on holiday, we do so with a 5-star sleep experience in mind. 
Many hotel rooms boast a king size bed and the best hybrid mattress to ensure that your body is supported after a long day of doing… well, nothing.
Place our Tuscany Sleigh Plush Velvet Bed Frame into any room to add a touch of elegance, as this timeless bed base features a high-quality button headboard and matching footboard. Choose from a range of neutral colours that can easily complement other aspects of your room.
A crucial aspect of this design process is choosing the perfect mattress! Sleep like a star with the Next Divan Super King Size 3000 Diamond Pocket Medium Firm Mattress, which combines 1000 pocket springs with a comfort-enhancing filler. A pocket sprung mattress is the answer to a luxury night of rest with zero tossing and turning.
Furnishing help to bring the room together. Think simplistic sophistication that will outstay short-lived trends and will make your bedroom a place that you can enjoy for many years to come!
Head over to our Instagram for a simple guide to making your bed to a hotel standard!
Additionally, add furniture that can create extra hidden space. Bedside tables are effective in hiding our 'junk', whilst dressing tables can give a sense of luxury living.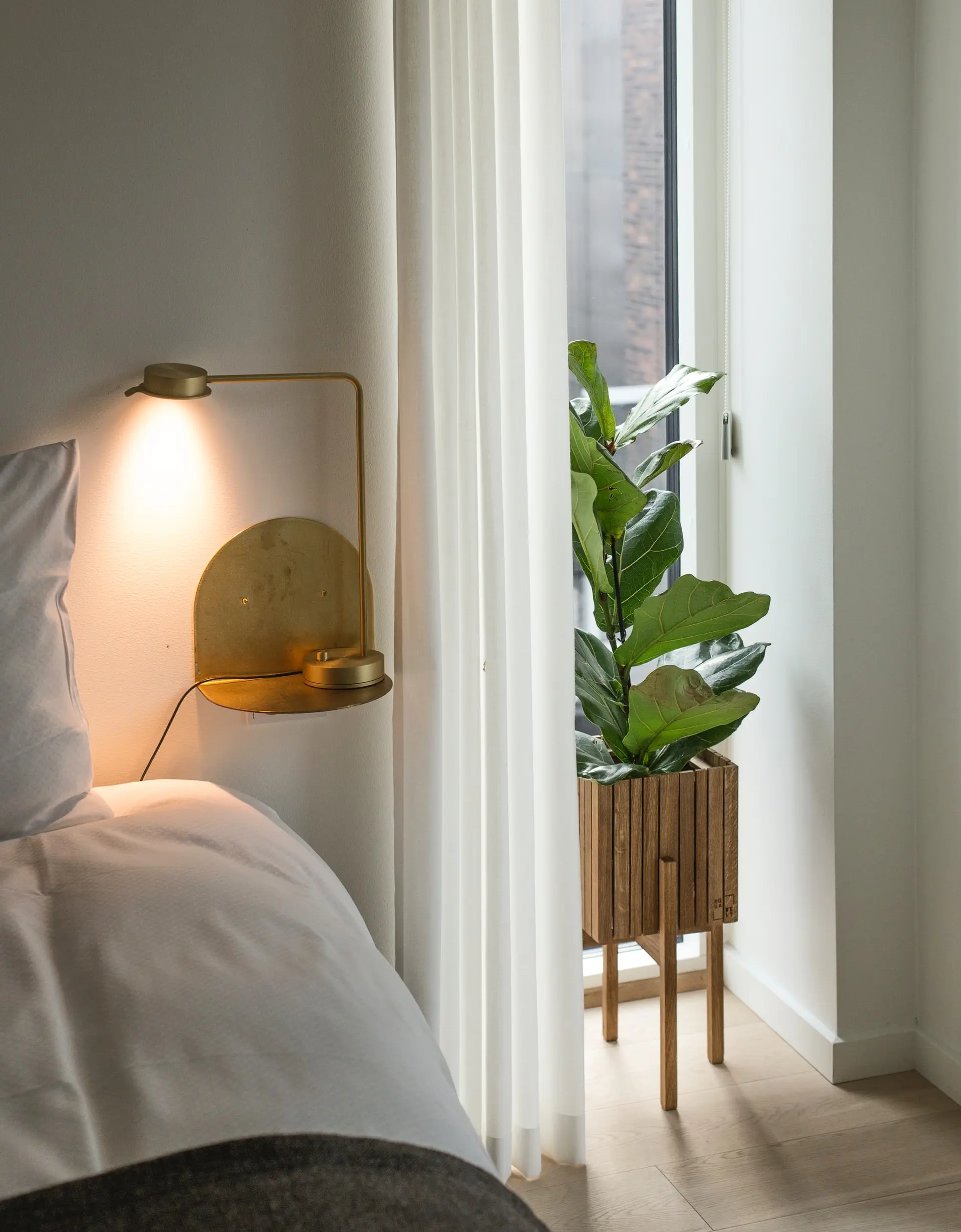 Using controlled lighting is effective in 'setting the mood' within a hotel room as some holidaymakers may be in search of a romantic getaway, family bonding or either a business trip!
The ability to have both bright lighting and subdued lighting will allow you to focus during the day and unwind later on in the evening. 
Another important tip is to fit switches close to the bed because who really wants to get out bed to turn off the light?
Let us know your tips and tricks in getting a luxury night's sleep!