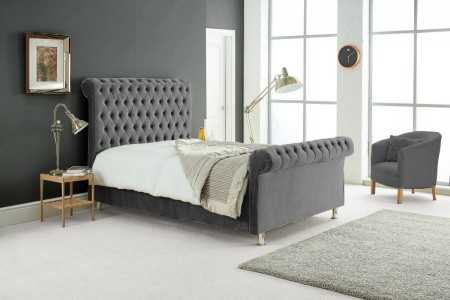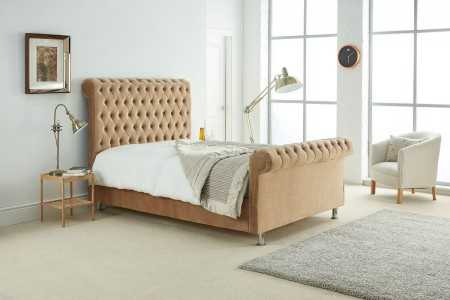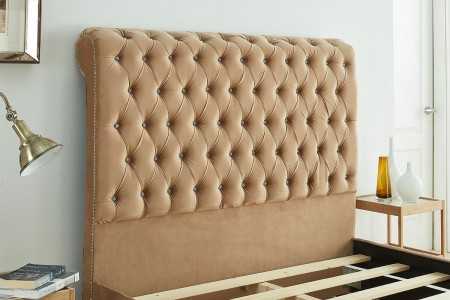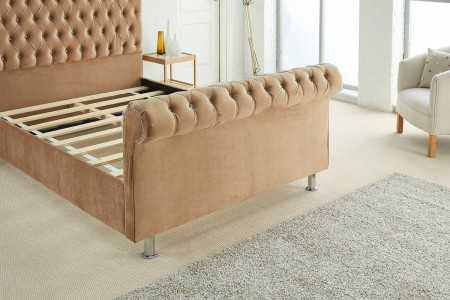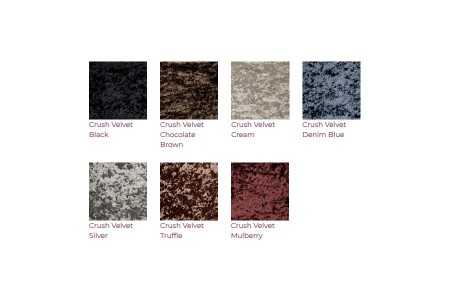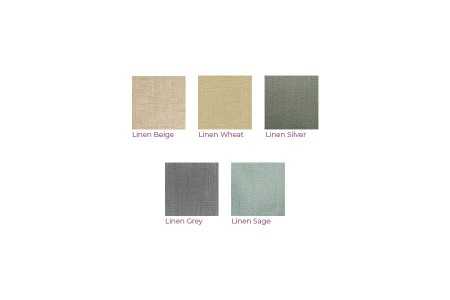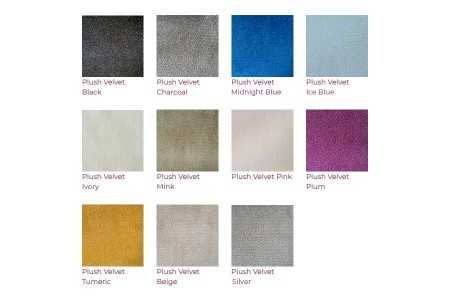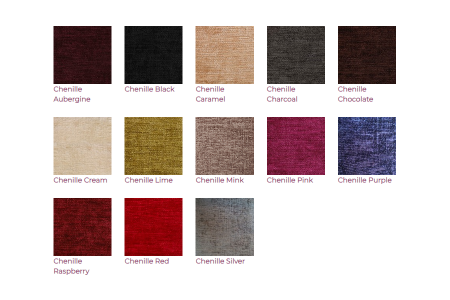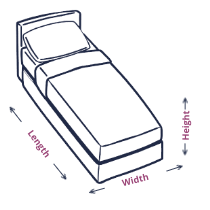 | Size | Width (mm) | Length (mm) | Height (mm) | Headboard Height (mm) |
| --- | --- | --- | --- | --- |
| Small Single Divan Bed | 2 feet 6 inches / 75cm | 6 feet 3 inches / 190cm | 35.5cm | 80cm (32") / 137cm (54") |
| Single Divan Bed | 3 feet / 90cm | 6 feet 3 inches / 190cm | 35.5cm | 80cm (32") / 137cm (54") |
| Small Double Divan Bed | 4 feet / 120cm | 6 feet 3 inches / 190cm | 35.5cm | 80cm (32") / 137cm (54") |
| Double Divan Bed | 4 feet 6 inches / 135cm | 6 feet 3 inches / 190cm | 35.5cm | 80cm (32") / 137cm (54") |
| King Size Divan Bed | 5 feet / 150cm | 6 feet 6 inches / 200cm | 35.5cm | 80cm (32") / 137cm (54") |
| Super King Size Divan Bed | 6 feet / 180cm | 6 feet 6 inches / 200cm | 35.5cm | 80cm (32") / 137cm (54") |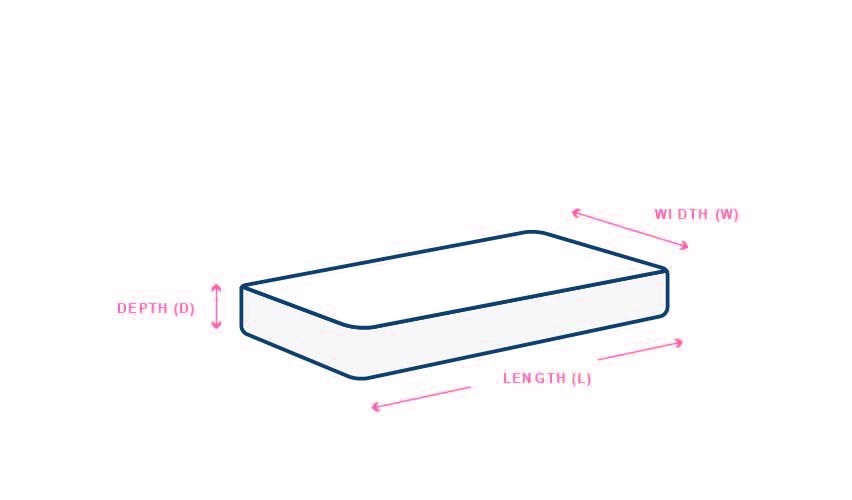 | Size | Width (mm) | Length (mm) |
| --- | --- | --- |
| Small Single Mattress | 2 feet 6 inches / 75cm | 6 feet 3 inches / 190cm |
| Single Mattress | 3 feet / 90cm | 6 feet 3 inches / 190cm |
| Small Double Mattress | 4 feet / 120cm | 6 feet 3 inches / 190cm |
| Double Mattress | 4 feet 6 inches / 135cm | 6 feet 3 inches / 190cm |
| King Size Mattress | 5 feet / 150cm | 6 feet 6 inches / 200cm |
| Super King Size Mattress | 6 feet / 180cm | 6 feet 6 inches / 200cm |
This premium upholstered sleigh bed frame is perfect for those that want a little flair in there bedroom. The sleigh design included with a buttoned headboard and matching foot board. This sleigh bed frame comes in a variety of fabrics and colours. The frame comes with fashionable chrome effect screw on legs.
This bed frame comes in chenille, crush velvet, plush velvet, faux leather, and linen fabrics.
Chenille offers a great woven look that can look perfect in any room.
Crush velvet has a great shimmering look to it and has all smooth qualities associated with velvet.
Plush velvet is soft yet very hard wearing which can help with increasing the lifetime of the bed frame.
Faux leather is very durable and has low maintenance which makes it the ideal material for a bed frame.
Linen gives a natural and relaxed look which is perfect for creating a cosy bedroom.
This bed frame is available in the following sizes; 2FT6 Small Single, 3FT Single, 4FT Small Double, 4FT6 Double, 5FT King, 6FT Super King.
All our beds on this website are manufactured in our own factory in the heart of West Yorkshire. This is why we can offer the very best delivery times from date of order. 
Colours

Blue Beds
Cream / Browns Bed
Grey Beds
Other Colours Beds
Pink Beds
White Beds

Bed Size

Double Size Beds
King Size Beds
Single Size Beds
Small Double Beds
Small Single Beds
Super King Size Beds

Fabric

Chenille Fabric
Linen Fabric
Plush / Velvet

Upholstered Bed Frame

Frame Only
Purse still full
Easy to order, came on time, good quality, great on the purse too
Delighted here, thank you
Best price and in stock. Can't ask for more. Delivery was easy and early.
Matches our sofa, its great this bed. THANK YOU
Asked to arrange delivery date, didn't let me down. Fast and polite customer service
Posh!
Grabbed a bargain in the sale, its made our bedroom look posh now hehehehe
3 Feet, but happy in the end
Great bed, initially one foot missing but soon resolved.
Fantastic Value.
How right we were in choosing this website, we saved so much money on this design compared to other companies on the high street and online. Thank you
Merci
Oh we are so happy with our bed, Merci
Good quality
I love my bed, looks traditional with a modern twist in the silver fabric
Amazing for the price
Amazing!!!! Thank you
BOLD Statement
Its made a STATEMENT in our room, and very happy.
Thank you
Looks Posh :)
Thank you
Our room looks plush now!
Good Price
QUALITY BED at a very GOOD price.
Superbuy!
Love the look of this, we are so happy with our purchase.
Luxury beds
Affordable luxury and delivered in days
Fast Delivery
Ordered on the Monday, received Wednesday!
Love our Chesterfield Bed.
Our Chesterfield bed looks perfect!
Luxury at low cost
Bloody fantastic bed, real luxury for once.
Sweet Dreams Are Made Of These
Like the song, Sweet Dreams down to this bed.
Sleep in
Woweeeee, we love our new bed. Might sleep all day now.
Matches our sofa, its great this bed. THANK YOU
Saved compared to others online.. And it is the same bed.