In light of current events, our homes have become more than a home. With the world staying in, our homes have now become work offices, schools, gyms and a place of sanctuary and safety. However, this can easily cause imbalances and distractions to your usual daily routine. At Next Divan Stay Home Club we have devised a guide to enable you to organise your time and space for a better lifestyle.
How to Stay Happy at Home
During such uncertain times, maintaining self happiness is essential. There are many ways in which you can keep calm and feel productive. 
An easy way to achieve this is by creating designated areas within your home for specific activities as this can be helpful in creating boundaries and spaces to go to unwind. 
If you already own a desk, this is a great start to a more productive day as it generates an area which you can associate with work. A desk will allow you to organise your papers and files. 
However, working from home sometimes calls for compromisation. Not a lucky owner of a desk? Not to worry, your dining table can double up as the perfect work space as kitchens usually have a lot of natural daylight to help motivate your early morning starts. 
An important factor within your home office is the chair. Using something supportive will be beneficial for you in the long term by avoiding future back pain. Make sure you are considering your posture during working hours to keep your spine supported at all times. 
Another way to increase your motivation to work is by decorating your work space with photos, candles or by listening to a playlist that will inspire you to work harder. 
Be innovative and utilise everyday household objects to get you fit, you will be surprised by what you can use as gym equipment alternatives! With all the extra time that we now have, take this an opportunity to reach your fitness goals. 
Technology can be your best friend during self-isolation as live streamed full body workouts, yoga sessions or dance classes are becoming ever more popular. An excellent workout routine will set you up for the day as strength training gives your days a sense of purpose.
Discovering a new hobby or rediscovering an old one can be a reason for feeling happy.
• Painting is a great activity to calm your mind

• Try a photography course allowing you to document the important moments of life

• Go outside into your garden and enjoy the tranquility of nature

• Journaling can be beneficial for your wellbeing as you become more present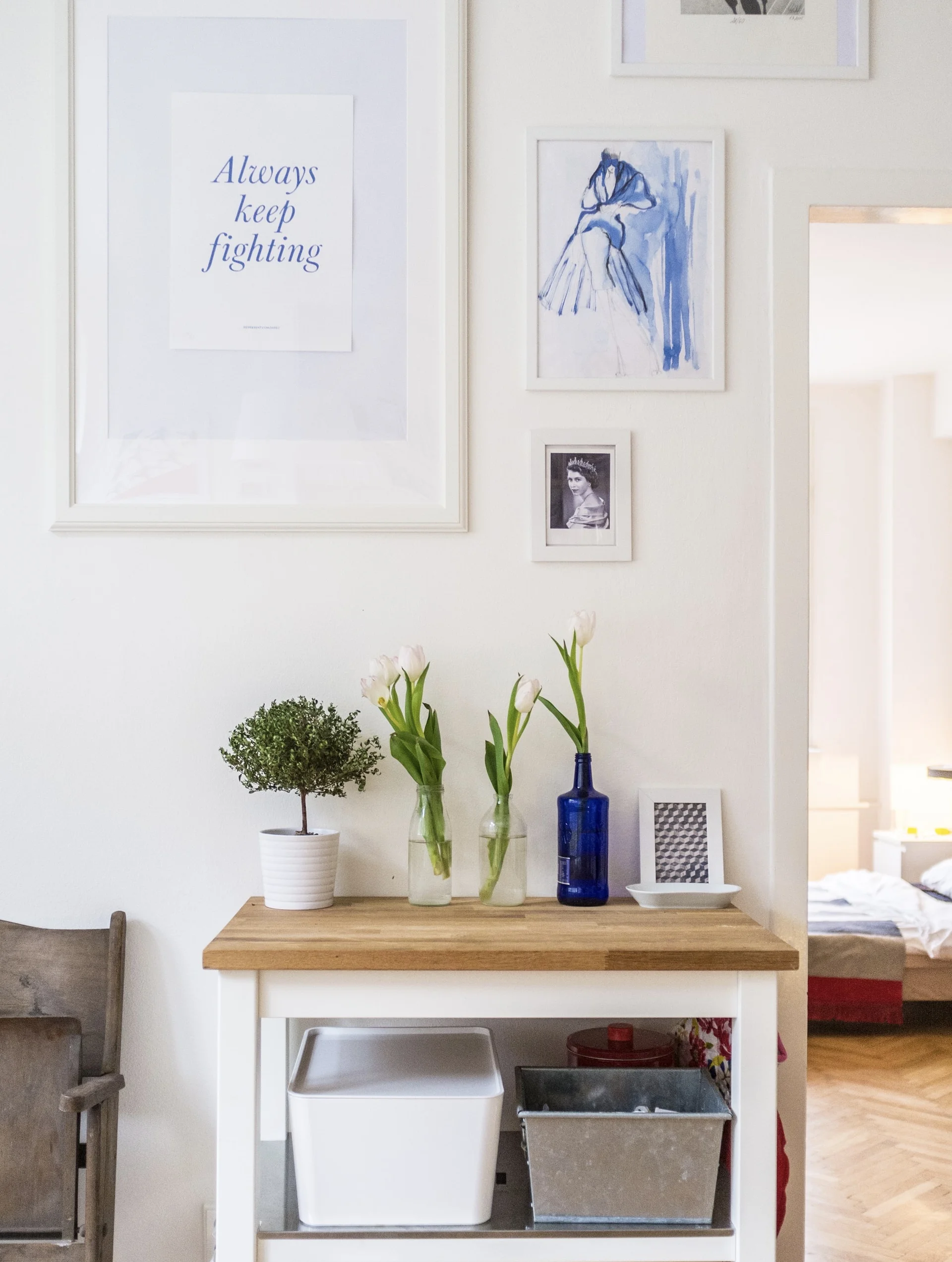 Uncover your inner interior designer by renovating your bedroom design with new colours and textures which will brighten up the space. 
Create a gallery wall with all of those long lost photos that you forgot about, this can help you to appreciate the people and places that you love and can also be a fun activity to bring the household together. 
Update your bed. There is no doubt that you will be spending more hours in bed than usual, so treat your back to a brand new mattress that will give you the extra support that you need during your sleep. We recommend our Next Divan mattresses for guaranteed maximum comfort.  
It is easy to become bored of your furniture so why not add a personal touch to your bedroom? Upcycling your bedside tables with a crisp coat of paint will freshen them up any master bedroom and will definitely fill time!
It is important to avoid using your bedroom as a multifunctional room. Even if you have an extra supportive headboard this is not an excuse to stay in bed all day. Your bedroom should be a place where you feel the most
Guest bedrooms can be the perfect place to create a smaller corner in the house to unwind after a long day. Place a bookshelf in the room and make it a device free space as too much media and news can become tiring.