Which is the best bed for pregnancy and for YOU
When pregnant your sleeping pattern may be compromised, as your pregnancy develops you become more and more uncomfortable and may find it difficult to obtain the right amount of support for your body from your bed. Next Divan wants to guide you to make the right decision for you and your baby when it comes to choosing a bed.
Struggling with sleep when pregnant
It can be almost as hard to get enough sleep when pregnant as it is when you have your baby, according to a 2016 scientific study, 78% of pregnant women suffered with insomnia, but why is this?
1. Needing to go to the toilet more often is a main reason for broken up sleep when pregnant. This happens usually in the first and second trimester when you release more HCG hormone, which causes more frequent urination throughout the day and night, meanwhile your kidney is filtering 50% more blood than usual which is a factor in frequent urination. In your final trimester your growing uterus presses down on your bladder, adding the extra need to urinate. 

To help this, try drink less fluids at night, and consume your daily water intake during the day, and keep a night light in your bathroom, turning your main bathroom lighting on can be too much of a wake up call to your body and may prevent you from falling back to sleep.
2. General discomfort happens mainly in the second and third trimester, sleeping on your back is not advised during pregnancy and you may find other sleeping positions too uncomfortable now. We recommend sleeping on your side as it offers comfort and reduces body swelling in pregnancy, if you are not used to this position try sleeping with a pregnancy pillow to give your body support where needed.

3. Heartburn can happen at any stage during pregnancy, and becomes worse as you lay down, pregnancy hormones relax your oesophagus which would usually stop the flow of acid, this worsens in the 3rd trimester when your baby pushes against your stomach. 

Avoiding spicy foods and foods high in fat can help prevent this, also sleeping propped up with pillows so the acid has less of a chance to flow upwards can help prevent heartburn and medicines such as Gaviscon. 
4. Anxiety can trigger insomnia in pregnancy, whether this is worries about becoming a parent, worries about child labour or general concerns that may feel worse due to hormones. To help reduce your inner worries, introduce a wind down routine before bed time to help eliminate any stresses that may be on your mind, introduce essential oils that help with sleep such as lavender can help calm you and ease your mind.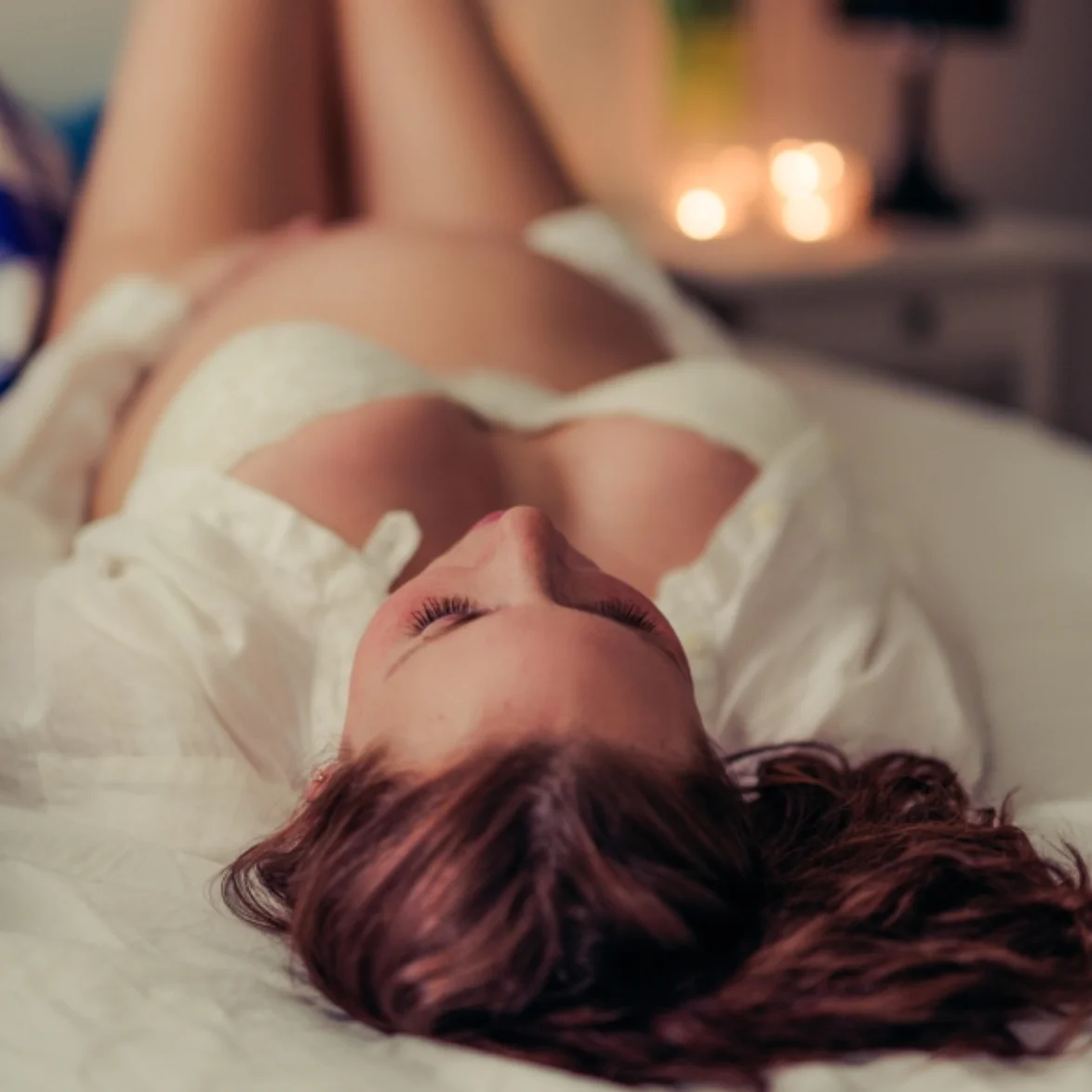 How can a Next Divan bed help?
The best mattress for sleep is one that offers pressure point relief in your body, the best mattresses for this are foam mattresses as they mould to your body and support every inch of you, supporting the areas that need it most such as your baby bump.
Our Washington Memory Foam Pocket Spring Mattress is filled to the brim with everything you need for a supportive nights sleep, during and after your pregnancy it is always important to have a mattress this supportive which will offer you the best night's sleep for a lifetime. It has layers of memory foam, reflex foam which encapsulate 1000 springs, this combination works with your body to improve quality of sleep, keeping all of this goodness inside is the quilted cool-touch fabric which is made to ensure you do not overheat whilst sleeping, which is vital in the 3rd trimester.
A change of bed may be due to complete your family bedroom, our stunning range of beds add a complete comforting edge to your room, with the perfect combination of fabric and handmade upholstery, you are sure to be wanting to jump straight in to one of our beds, why not check them out on our website and treat your bedroom to the refresh it may need before your baby comes along.