We discussed memory foam mattresses in a previous blog. As these types of mattresses are becoming more and more popular with our customers, with many declaring them to offer the most comfortable sleeping experience they've ever had, we decided to answer more of your questions on this topic.
What is memory foam made of?
Memory foam material consists of temperature-sensitive polyurethane foam, along with other ingredients to increase its viscosity and density. Originally developed in 1966 by NASA to improve the safety of spacecraft cushions, it was released into the public domain in the early 1980s, with the first memory foam mattress launched in 1991. It softens in reaction to body heat, allowing it to hug your warm body in a few minutes.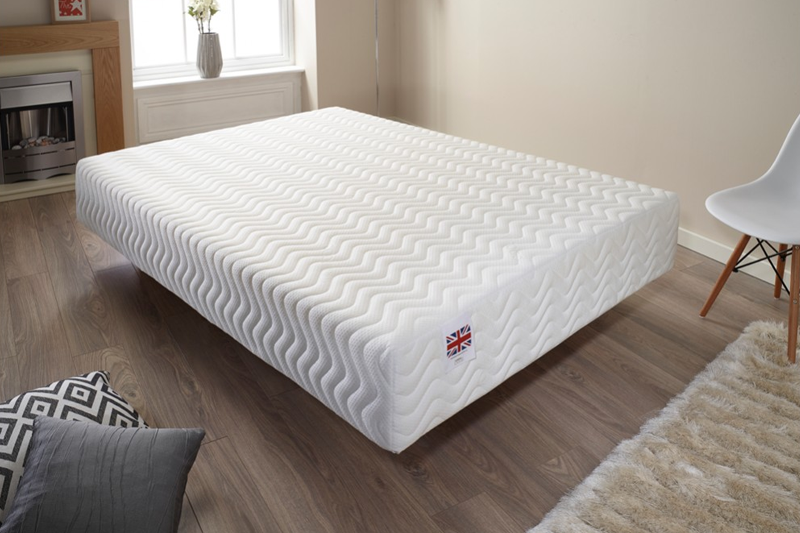 Is memory foam more comfortable than a sprung mattress?
Comfort is highly subjective. Many of our customers wouldn't settle for any other type of mattress, while others prefer traditional sprung options.
Lying on memory foam feels very different the surface of a sprung mattress. As it is affected by room temperature, it can sometimes feel cold and hard when you first go to bed, especially in the winter months. By moulding to your shape, this can make it more difficult for you to move or get out of bed compared to other mattress types.
The main benefit in terms of comfort is that it distributes body weight much more evenly than sprung mattresses. This means that pressure points, which lead to poor blood circulation, tossing and turning, aches, pains and numbness, are significantly reduced by up to 80%.
The pros and cons of memory foam
On the plus side, memory foam relieves pressure better than any other type of mattress. Furthermore, as there is no motion transfer, this means that you will be significantly less disturbed, if at all, by your partner during the night. As it is effectively a solid block, dust mites can only live on the surface and not inside the mattress. It is also a low-maintenance option because it doesn't need to be turned over or rotated.
On the flip side, buying this type of mattress can come with a more expensive price tag compared to sprung options, although this often reflects the quality of the product. Some sleepers also talk about a 'quicksand-like' feeling as the foam contours to your body. Memory foam also reduces air circulation around your body, which may be helpful in winter but make you feel too hot in summer.
We are your number one shop for mattresses
Whatever type of mattress is for you, Next Divan has a fantastic collection for single, double and king size bed frames, to suit all budgets and comfort needs. Not only do we offer everything you need for a good night's sleep at great prices and make it easy to purchase them on our website, we also offer FREE DELIVERY to most mainland UK postcodes.