A queen size bed to help your queens sleep better
Mother's Day - A day to show our love to the women who gave us life, and continue to raise and inspire us! In this week's blog, we will be exploring the perfect gift to give to your mum this Mother's Day, the gift of sleep!
How being a mum affects your sleep
Did you know that a mum's sleep cycle does not return to pre-parenthood normality until the child is 6 years old or older? A non-parent would have at least 17.5 thousand hours asleep in those 6 years, whereas a mother may have only 12 thousand hours asleep throughout that time! 
Mother's who are experiencing sleep-deprivation throughout parenting young children, are more likely to become irritable, anxious and more likely to lash out at loved ones or colleagues. It's important to take consideration when spending time around mothers who may be suffering with lack of sleep, take time to understand their worries and offer some help to allow them to have the rest they deserve. 
We all deserve a break sometimes, and it can be difficult, even impossible to have a break from motherhood. If you are struggling to come up with ideas to give the mothers in your life, the gift of sleep may be more valuable to them than anything right now!
Give the gift of a good night's sleep
Mums should be treated like queens! Treat them to something super special, such as one of our handmade queen sized beds paired with a dreamy mattress they can recharge with.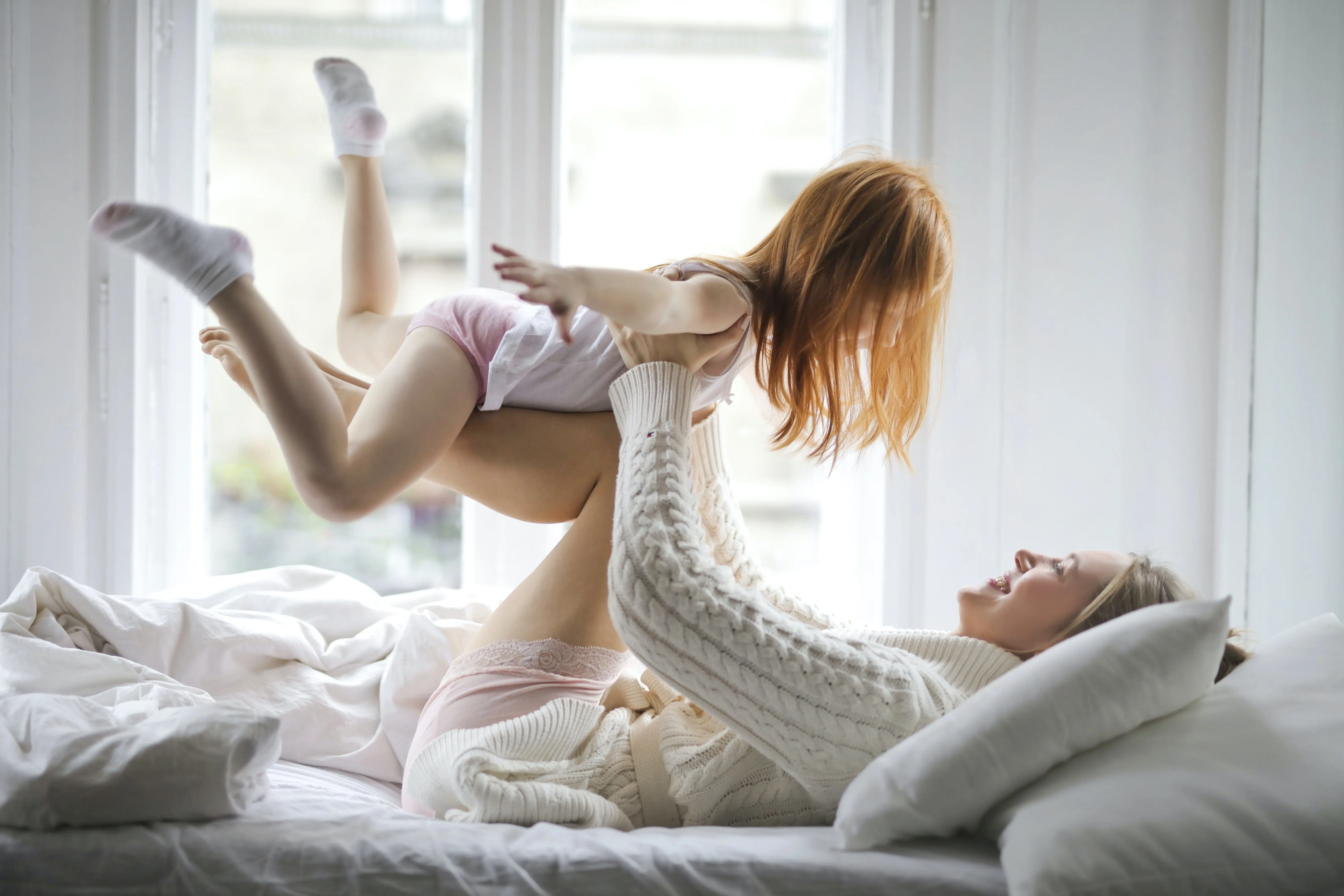 One of our personal favourites is the Galaxy Divan Bed! Give your Mother a super stellar sleeping experience, with its beautiful hand-upholstered headboard, and handy divan storage, this bed frame truly does have everything you would need in one! Available as a set with a choice of mattresses, The Galaxy Divan can be fully customised to your requirements with size options available and our extensive fabric shade range to reach your perfect end bed result!
Looking for a little luxury? Treat her like a queen with our Premier Ottoman! The Premier Ottoman is eternally stylish with its classic upholstery, as well quality assured features throughout the whole frame. This bed also offers handy storage for bulkier items to be stored away, for a clutter free bedroom space! Available in various sizes and shades.