On average, we spend almost one third of our life in bed or, to be more precise, on a mattress. This means that choosing the right mattress will therefore be one of the most important decisions we will ever make. Here, at Next Divan, we are committed to helping you find one that perfectly meets your needs. In this blog, we focus on orthopaedic versions by looking at their purpose, science, features and benefits.
What is an orthopaedic mattress?
Orthopaedic mattresses are designed to support the joints, back and overall body. As the name suggests, their design has been informed by medical research into the disorders or deformities of the spine and joints. Furthermore, as they have been developed to overcome the problems that one might experience with a bad back or joints, they provide a firmness which offers targeted and tailored support to the sleeper.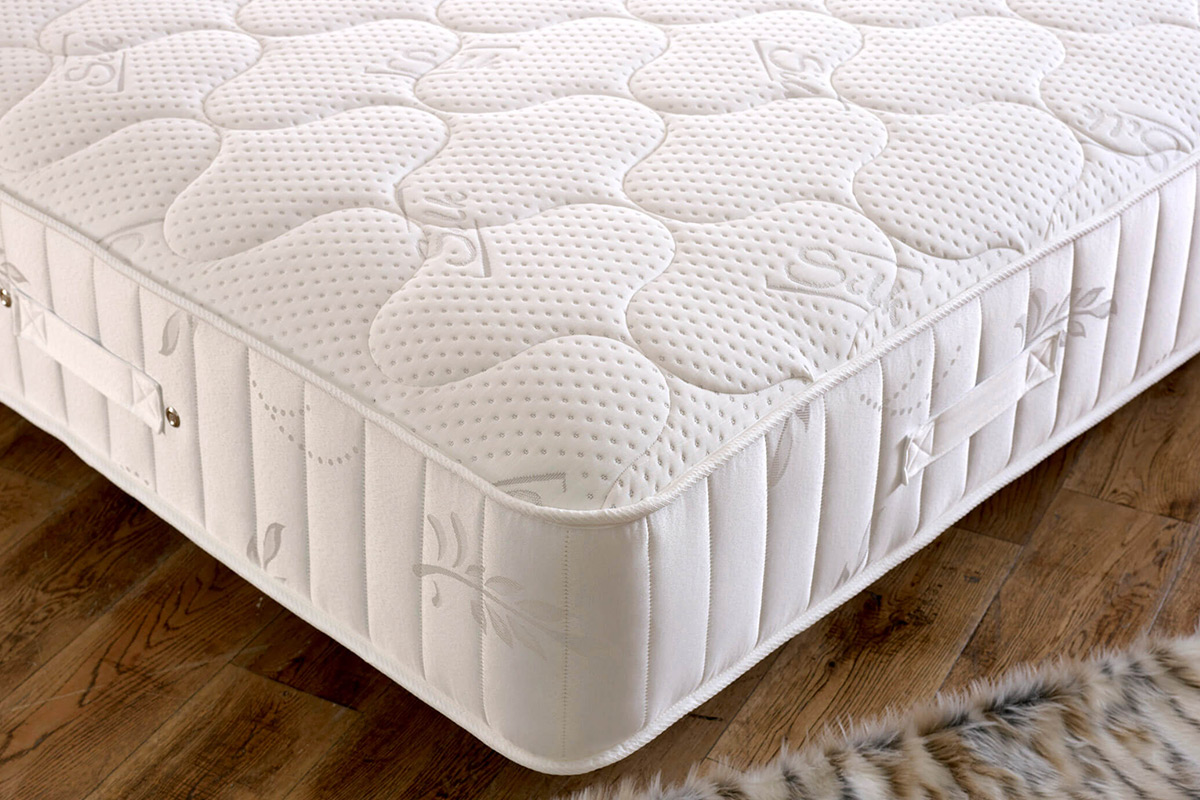 Dispel discomfort with an orthopaedic mattress
Influenced by the medical study of orthopaedics, which in particular centres on the study of disorders and deformities in the spine and joints, this kind of mattress is specifically designed to overcome the pain and discomfort experienced in the course of sleeping.
Orthopaedic mattresses are perfect for sleepers who suffer from pain and discomfort in their back and joints. They are designed with extra firmness in order to ensure that sleepers receive the maximum support possible while sleeping by gently supporting the neck, back, hips and lower body.
This in turn reduces aches and pains as much as possible. The firm support properly distributes the weight of the body which means that stress on the spine is alleviated, while painful pressure points are alleviated and the natural alignment of the spine is maintained.
In short, this kind of mattress can help you in many ways in terms of achieving the most restful sleep possible. By providing a gentle degree of firmness, your body will stay in the most optimal position in terms of spinal alignment and support.
Orthopaedic mattress toppers
If you think that an orthopaedic mattress is for you, but buying one is too expensive, why not consider a mattress topper? This is a removable piece of bedding that can be fitted on top of your mattress, providing you with more comfort, thereby allowing you to sleep in your preferred position without experiencing back pain.
We are the bed experts
When we created Next Divan, we were clear about what we wanted to achieve: make the possibility of having a great sleeping experience affordable to everyone. Since our humble beginnings, we have grown into the retailer of choice for many UK customers for all things beds. No matter what your tastes and preferences are in terms of colours, materials, style etc., we have an impressive range of products to choose from. So, check out our website and start to turn your bedroom into your favourite room of the house.