Size matters when choosing a bed
At Next Divan we recognise that choosing the right bed size can make a world of difference to the quality of your sleep and the overall design of your bedroom.
Comfort is always a top priority, so make sure your bed gives you enough space to properly relax and stretch out. Check out our guide below to find out more about the best size of bed for you, that will fit perfectly into your space and offer many years of long lasting, restful sleep.
Bed sizes explained
We offer the full range of UK bed sizes to meet every customer's needs. Check out the dimensions in the chart below – please be aware that the imperial and metric dimensions shown are not precise equivalents:
Please note – European sizes have different dimensions, even if they have the same name.


What size should I choose?
When choosing a bed size, you need to take into account the space you have available, who the bed is for and how many sleepers will be using it. The suggestions below are a good place to start: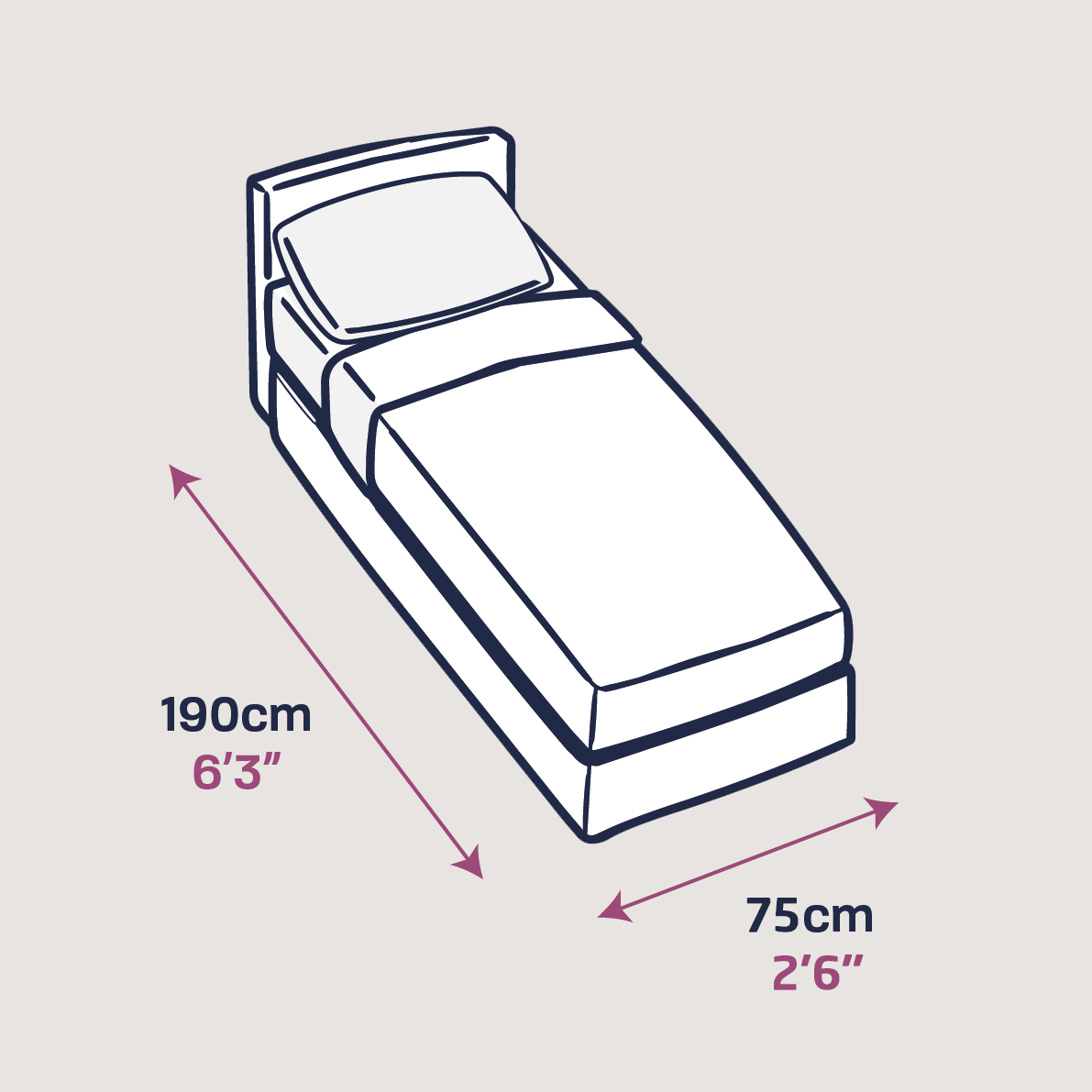 Small Single size beds are the perfect choice if you have very limited availability of space. They are also a great choice for guest rooms or for toddlers moving from a baby's bed.
Single size beds are perfect if you sleep alone in a bedroom with limited space. They are also the obvious choice for children until their late teenage years.
Small Double size beds are suitable for couples with limited space who are happy to sleep close together. They are also perfect for older children, as well as people who sleep alone but want that extra space to stretch out.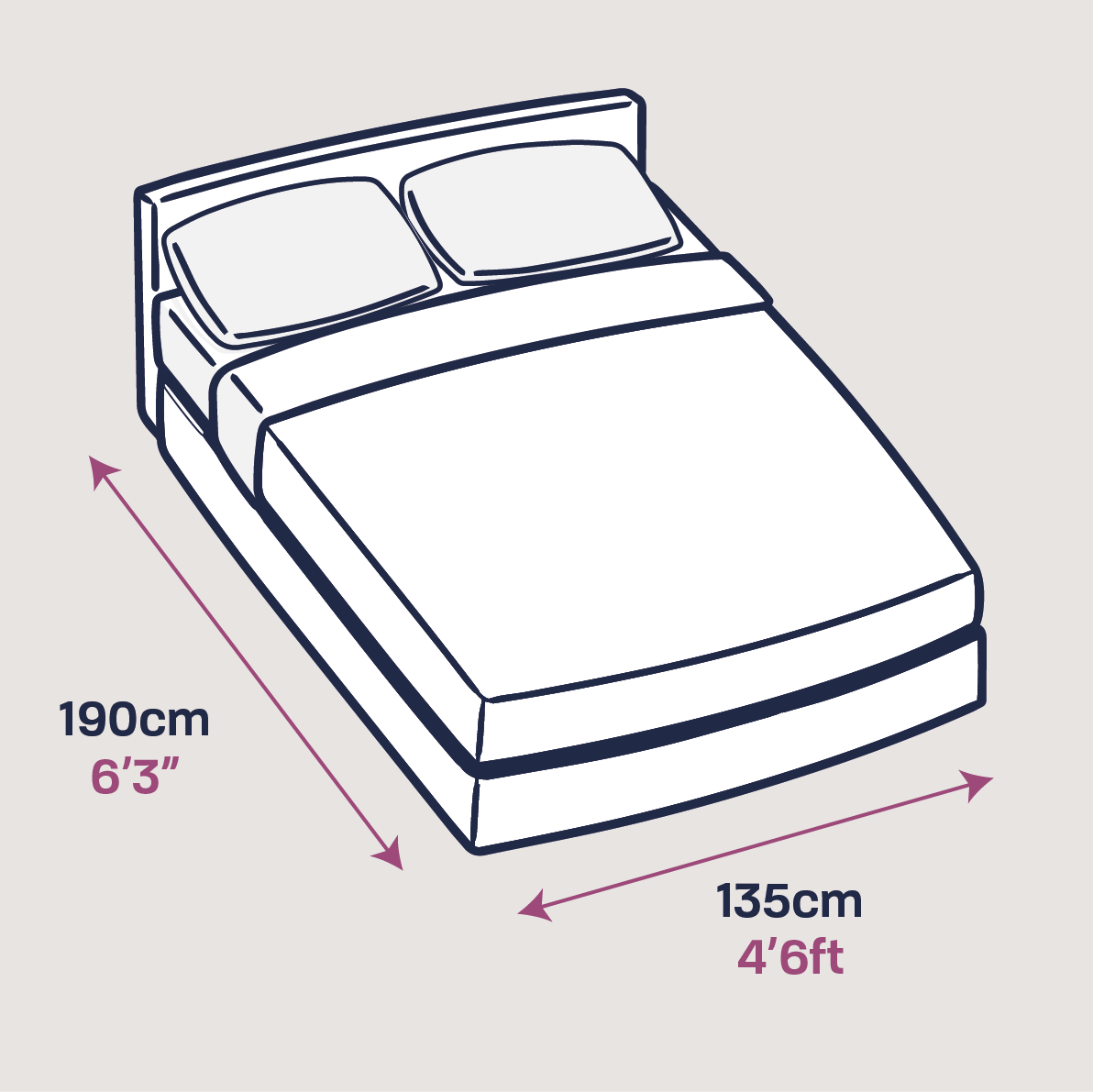 Double size beds are slightly more spacious, meaning couples are less likely to be disturbed by each other's movements.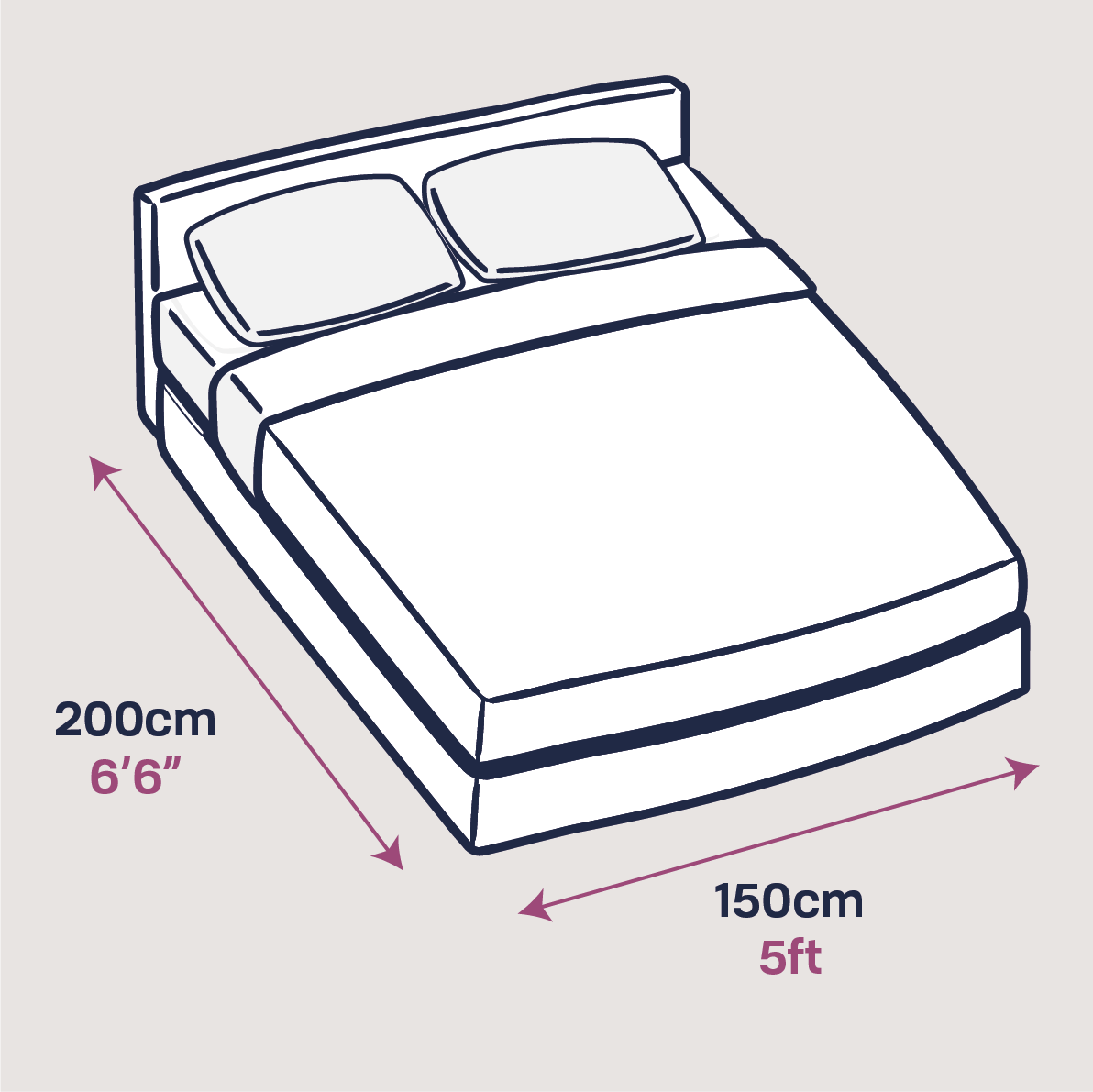 King size beds are a popular choice with couples looking for much more space to stretch out. They are especially suited to taller people or those with a bigger build.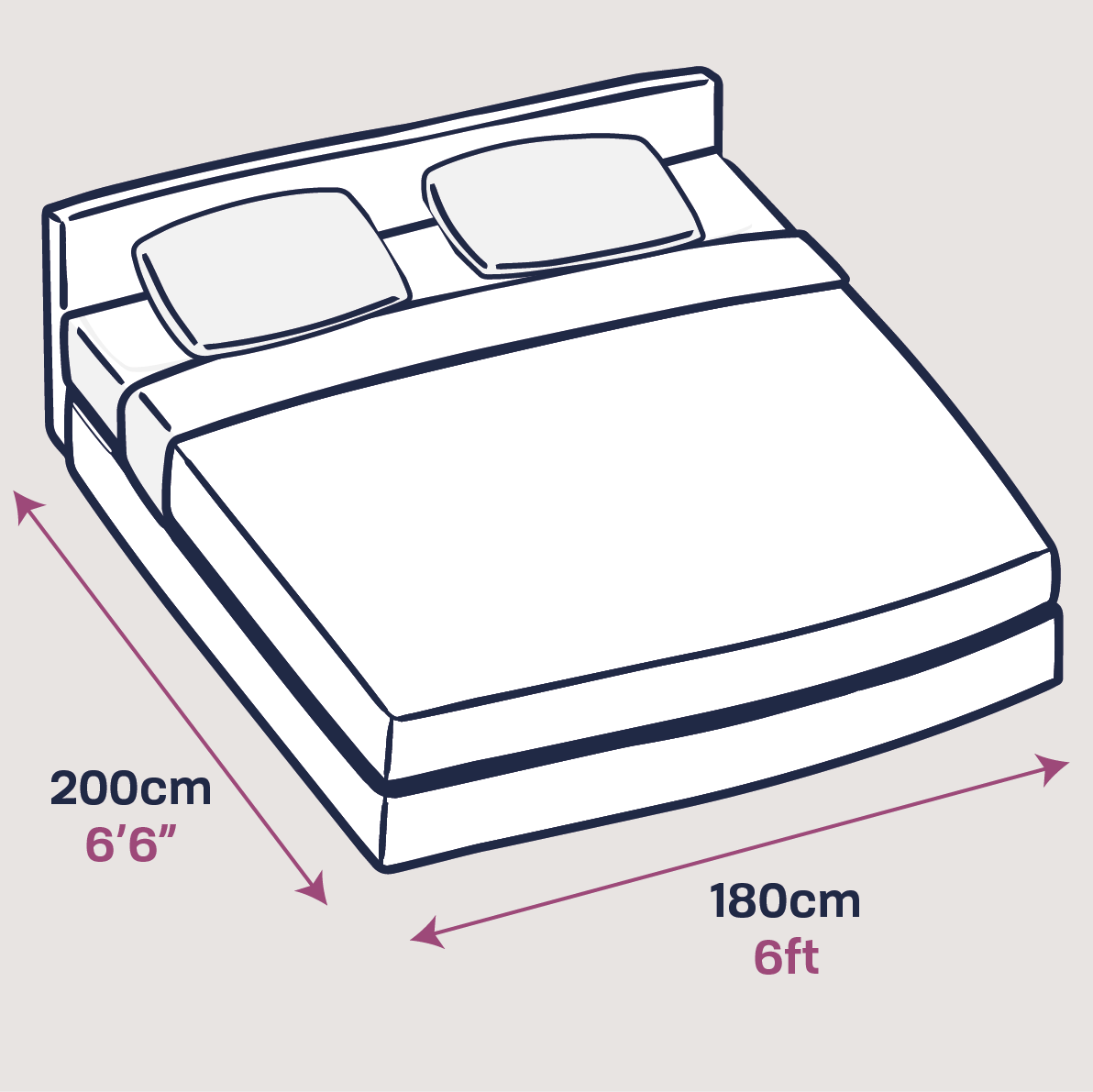 Super King size beds, as the name suggests, offer the ultimate in comfort and space.


Here's a handy tip for couples – you should be able to lie next to each other on your bed with your arms behind your head and your elbows out, without touching. The bed should also be 4-6" (10-15 cm) longer than the tallest partner.

Your number one choice for all things beds

At Next Divan, we will always help you choose the bed frame that's right for you. We offer a wide range of traditional and ottoman single, double and king size beds, which come with a variety of storage solutions.
We also give you the chance of having your bed delivered to most locations in the mainland UK for free. You can be confident that our outstanding customer service will make your purchase experience the most positive ever.