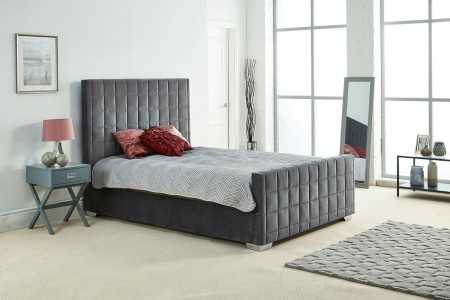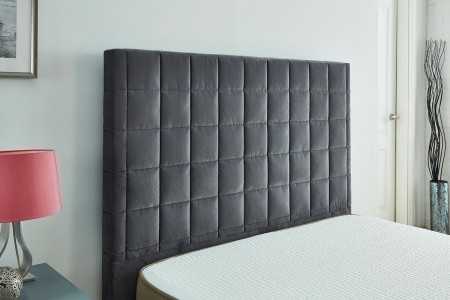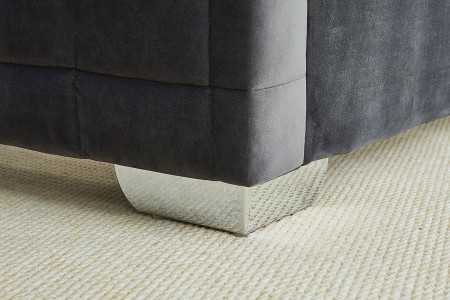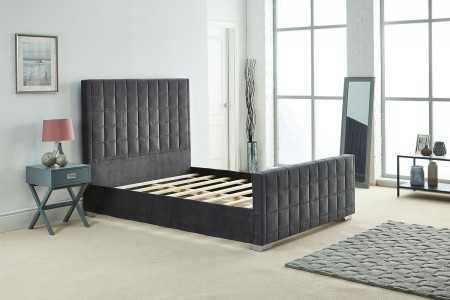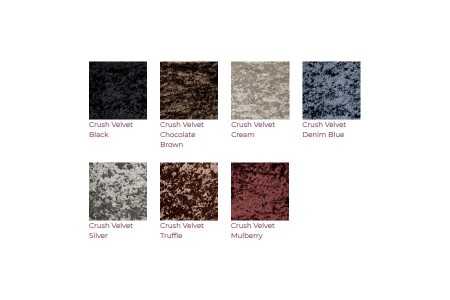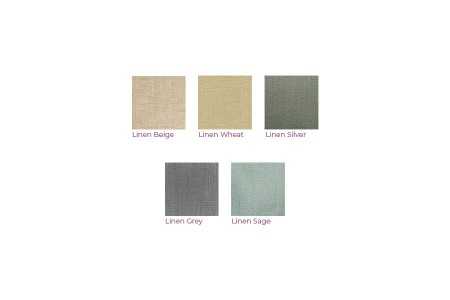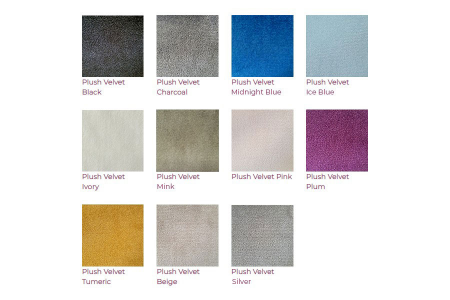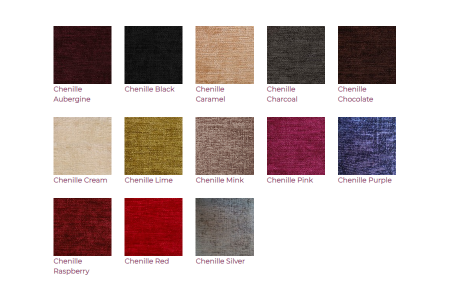 Plush Quilted Upholstery Bed Full Bed Set
A contemporary styled bed complete with Mattress. Our Plush Quilted bed comes in a variety of colours to suit your taste. This item is also available in a frame only option, for more details please click 
here
100% secure payments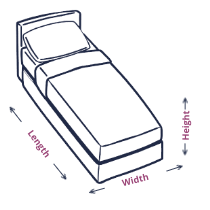 | Size | Width (mm) | Length (mm) | Height (mm) | Headboard Height (mm) |
| --- | --- | --- | --- | --- |
| Small Single Divan Bed | 2 feet 6 inches / 75cm | 6 feet 3 inches / 190cm | 35.5cm | 80cm (32") / 137cm (54") |
| Single Divan Bed | 3 feet / 90cm | 6 feet 3 inches / 190cm | 35.5cm | 80cm (32") / 137cm (54") |
| Small Double Divan Bed | 4 feet / 120cm | 6 feet 3 inches / 190cm | 35.5cm | 80cm (32") / 137cm (54") |
| Double Divan Bed | 4 feet 6 inches / 135cm | 6 feet 3 inches / 190cm | 35.5cm | 80cm (32") / 137cm (54") |
| King Size Divan Bed | 5 feet / 150cm | 6 feet 6 inches / 200cm | 35.5cm | 80cm (32") / 137cm (54") |
| Super King Size Divan Bed | 6 feet / 180cm | 6 feet 6 inches / 200cm | 35.5cm | 80cm (32") / 137cm (54") |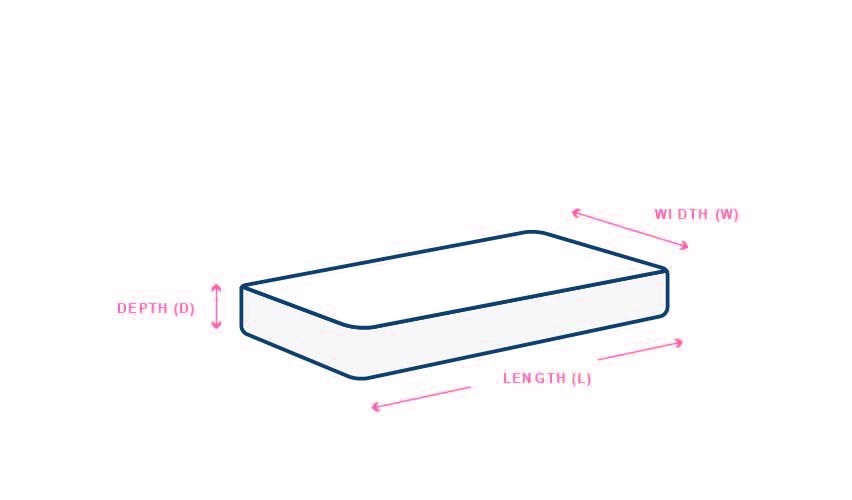 | Size | Width (mm) | Length (mm) |
| --- | --- | --- |
| Small Single Mattress | 2 feet 6 inches / 75cm | 6 feet 3 inches / 190cm |
| Single Mattress | 3 feet / 90cm | 6 feet 3 inches / 190cm |
| Small Double Mattress | 4 feet / 120cm | 6 feet 3 inches / 190cm |
| Double Mattress | 4 feet 6 inches / 135cm | 6 feet 3 inches / 190cm |
| King Size Mattress | 5 feet / 150cm | 6 feet 6 inches / 200cm |
| Super King Size Mattress | 6 feet / 180cm | 6 feet 6 inches / 200cm |
The quilted upholstered bed frame comes included with a headboard that is quilted with a classic square pattern. This bed frame comes in a variety of fabrics and colours. The frame comes with fashionable chrome effect L-Shaped legs.
This bed frame comes in chenille, crush velvet, plush velvet, faux leather, and linen fabrics.
Chenille offers a great woven look that can look perfect in any room.
Crush velvet has a great shimmering look to it and has all smooth qualities associated with velvet.
Plush velvet is soft yet very hard wearing which can help with increasing the lifetime of the bed frame.
Linen gives a natural and relaxed look which is perfect for creating a cosy bedroom.
Complete with 20cm Deep Memory Foam Mattress
The Pure Relief is a high-end mattress comprising of memory foam and reflex foam designed to give maximum body support where needed most, particularly to the spine and back. It is finished in a quilted fabric to provide a comfortable feel and air circulation while sleeping, allowing you to enjoy a pure relief sleep sensation. This will come roll packed ensuring a smooth transition into your home.
Colours

Blue Beds
Cream / Browns Bed
Grey Beds
Other Colours Beds
Pink Beds
White Beds

Bed Size

Double Size Beds
King Size Beds
Single Size Beds
Super King Size Beds

Fabric

Linen Fabric
Plush / Velvet

Mattresses

Memory Foam Mattresses
Reflex Foam Mattresses

Mattress Firmness

Medium Firm

Mattress Feature

Vacuum Rolled Pack

Upholstered Bed Frame

Bed Frame with Mattress
:) :) *****
I love it :) Thank you so much Next Divan :)
Lush Bed
We love our new bed its lush. Did have one problem of a missing leg but customer services sorted this out and sent it straight away.
Thank you
Very pleased just what I was looking for and at a great price
Good service
Small damage in transit. Put right very quickly, With out any fuss. Beds good for the price.
No hidden costs
Would happily reccomend this company.
Not a problem at all
Sometimes worry about ordering large items online. But, I have to say we didn
Thank you
Love our new bed, and its good to order a bed and you get the bed.. Not just the base like others for the same price.
Shops Great
The seller was great at keeping me up to date. I am very happy. Would recommend them
Brilliant
Brilliant