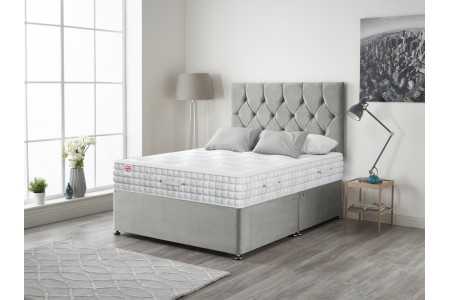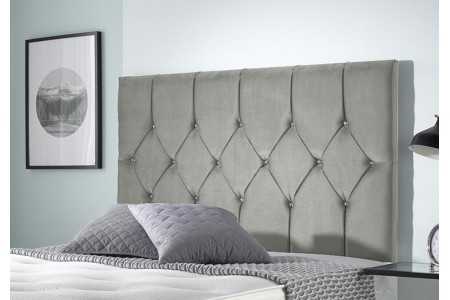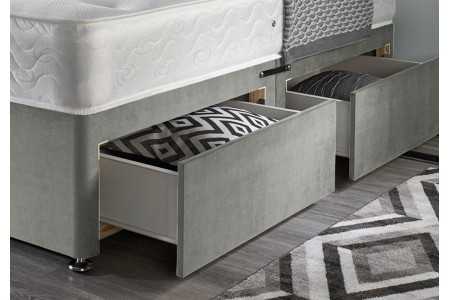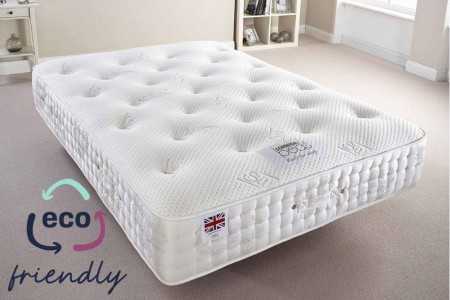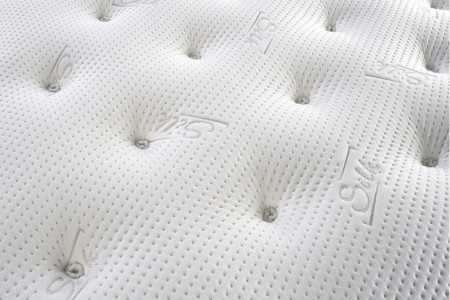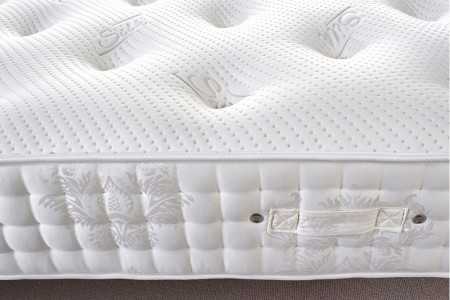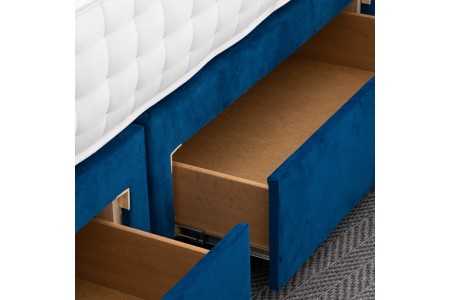 Ziggy Divan Bed with 2500 Pocket Natural Filling Mattress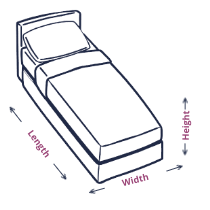 | Size | Width (mm) | Length (mm) | Height (mm) | Headboard Height (mm) |
| --- | --- | --- | --- | --- |
| Small Single Divan Bed | 2 feet 6 inches / 75cm | 6 feet 3 inches / 190cm | 35.5cm | 80cm (32") / 137cm (54") |
| Single Divan Bed | 3 feet / 90cm | 6 feet 3 inches / 190cm | 35.5cm | 80cm (32") / 137cm (54") |
| Small Double Divan Bed | 4 feet / 120cm | 6 feet 3 inches / 190cm | 35.5cm | 80cm (32") / 137cm (54") |
| Double Divan Bed | 4 feet 6 inches / 135cm | 6 feet 3 inches / 190cm | 35.5cm | 80cm (32") / 137cm (54") |
| King Size Divan Bed | 5 feet / 150cm | 6 feet 6 inches / 200cm | 35.5cm | 80cm (32") / 137cm (54") |
| Super King Size Divan Bed | 6 feet / 180cm | 6 feet 6 inches / 200cm | 35.5cm | 80cm (32") / 137cm (54") |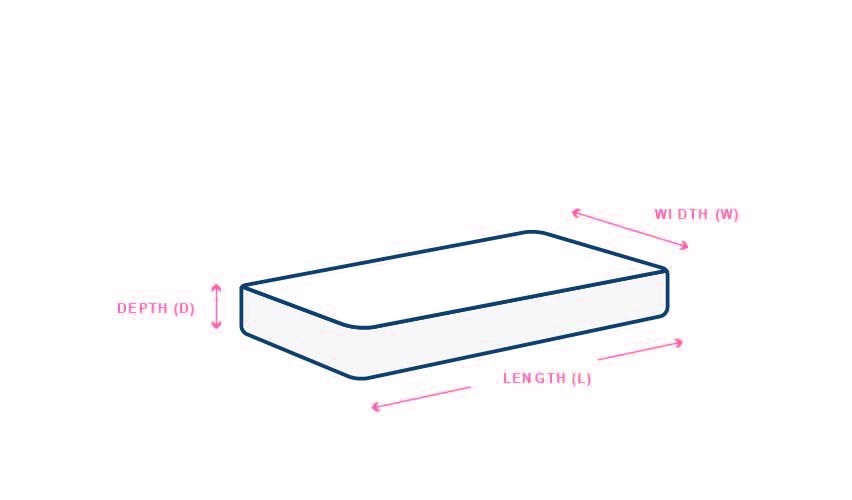 | Size | Width (mm) | Length (mm) |
| --- | --- | --- |
| Small Single Mattress | 2 feet 6 inches / 75cm | 6 feet 3 inches / 190cm |
| Single Mattress | 3 feet / 90cm | 6 feet 3 inches / 190cm |
| Small Double Mattress | 4 feet / 120cm | 6 feet 3 inches / 190cm |
| Double Mattress | 4 feet 6 inches / 135cm | 6 feet 3 inches / 190cm |
| King Size Mattress | 5 feet / 150cm | 6 feet 6 inches / 200cm |
| Super King Size Mattress | 6 feet / 180cm | 6 feet 6 inches / 200cm |
Luxury Grey Plush Divan Base With 2 Drawers Same Side
Comes With A Headboard 32" High
Hand Tufted Pocket Sprung Mattress
Mattress Tension: Medium Level of Support
Please Read The Delivery Information Before Placing Any Orders
This premium mattress is filled to the brim with everything that you need for a cosy and comfortable night's sleep. Featuring a 2,000 pocket sprung core. surrounded with our luxury fillings including 250g of natural wool and silk fibres as well as 750g of polyester. Keeping all these luxury fillings inside is a soft knitted fabric finished off with tufting to ensure that everything stays in place for the lifetime of the mattress.
The Silk 2500 can be used both sides Why Eco Friendly? Well, we use a supplier of polyester who are committed to using re-cycled plastics to help produce their polyester. Next Divan are proud to be a part of this and making more use of single plastics.
Headboards available in either 32 inch High Modern Design headboard or 54 inch floor standing headboard
Base Units are 12" High (excluding feet)
Please note 2ft6 and 3ft base comes as one piece, all other divan base sizes come in two halves
"This bed is amazing, previously I had a king sized sleigh bed wich cod nearly ?800 but this bed is every bit as good"
Good item,Contact from the seller brilliant had a two hour time slot for delivery night before and constant contact on the day. Very good quality bed and mattress.