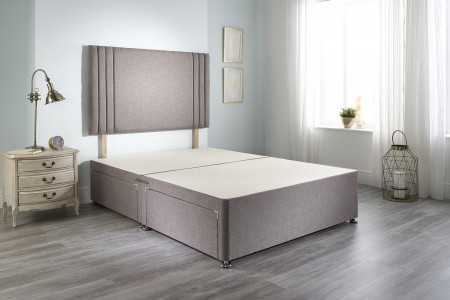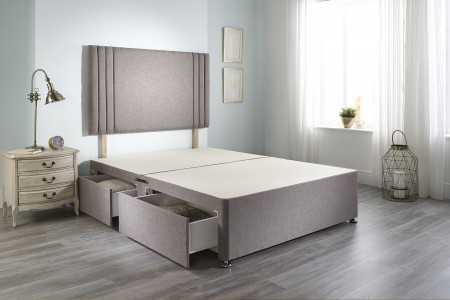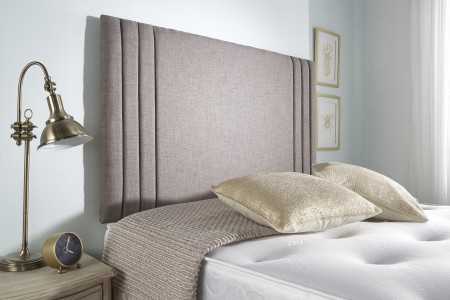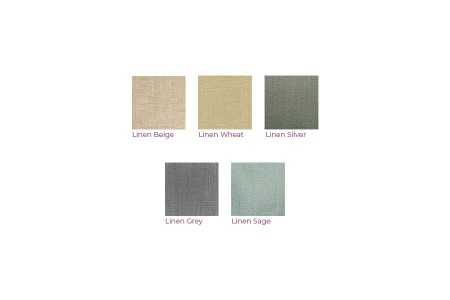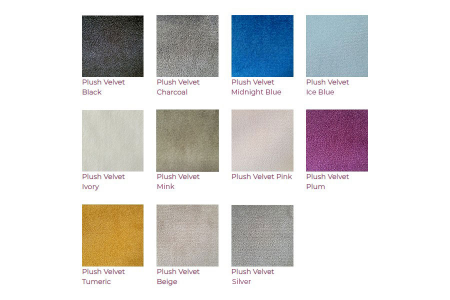 Manhattan Divan Bed Base Only
100% secure payments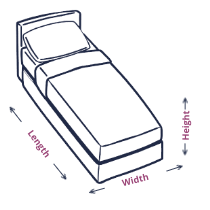 | Size | Width (mm) | Length (mm) | Height (mm) | Headboard Height (mm) |
| --- | --- | --- | --- | --- |
| Small Single Divan Bed | 2 feet 6 inches / 75cm | 6 feet 3 inches / 190cm | 35.5cm | 80cm (32") / 137cm (54") |
| Single Divan Bed | 3 feet / 90cm | 6 feet 3 inches / 190cm | 35.5cm | 80cm (32") / 137cm (54") |
| Small Double Divan Bed | 4 feet / 120cm | 6 feet 3 inches / 190cm | 35.5cm | 80cm (32") / 137cm (54") |
| Double Divan Bed | 4 feet 6 inches / 135cm | 6 feet 3 inches / 190cm | 35.5cm | 80cm (32") / 137cm (54") |
| King Size Divan Bed | 5 feet / 150cm | 6 feet 6 inches / 200cm | 35.5cm | 80cm (32") / 137cm (54") |
| Super King Size Divan Bed | 6 feet / 180cm | 6 feet 6 inches / 200cm | 35.5cm | 80cm (32") / 137cm (54") |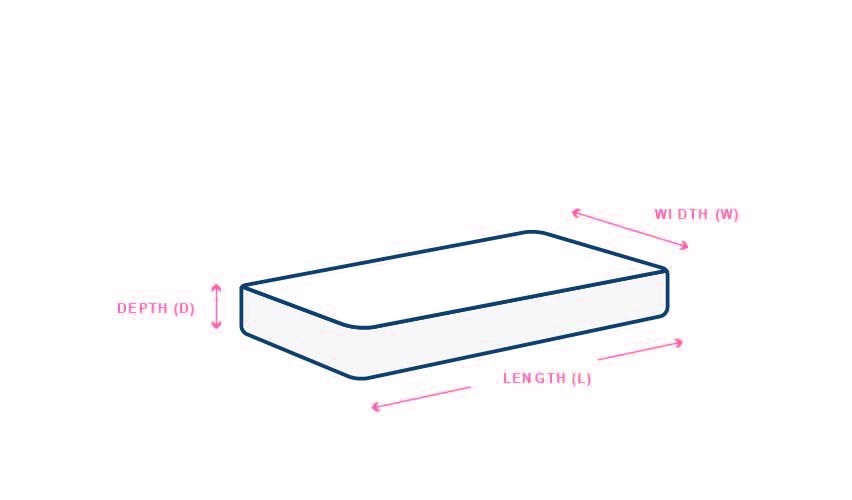 | Size | Width (mm) | Length (mm) |
| --- | --- | --- |
| Small Single Mattress | 2 feet 6 inches / 75cm | 6 feet 3 inches / 190cm |
| Single Mattress | 3 feet / 90cm | 6 feet 3 inches / 190cm |
| Small Double Mattress | 4 feet / 120cm | 6 feet 3 inches / 190cm |
| Double Mattress | 4 feet 6 inches / 135cm | 6 feet 3 inches / 190cm |
| King Size Mattress | 5 feet / 150cm | 6 feet 6 inches / 200cm |
| Super King Size Mattress | 6 feet / 180cm | 6 feet 6 inches / 200cm |
The Manhattan Divan Bed Base is available upholstered in both linen and plush velvet with a wide variety of colours. This makes this divan bed base perfect for any bedroom colour scheme and can match with any other furniture.
The divan bed is available in the following sizes; 2FT6 Small Single, 3FT Single, 4FT Small Double, 4FT6 Double, 5FT King, 6FT Super King.
Storage options include no drawers, 2 drawers on same side, 2 drawers on opposite sides, 4 drawers, end opening ottoman and side opening ottoman.
You can also add an optional headboard to complete the look. The headboard comes in either 32in strutted or 54in floor standing styles.
Colours

Blue Beds
Cream / Browns Bed
Grey Beds
Other Colours Beds
Pink Beds
White Beds

Bed Size

Double Size Beds
King Size Beds
Single Size Beds
Small Double Beds
Small Single Beds
Super King Size Beds

Fabric

Chenille Fabric
Linen Fabric
Plush / Velvet
Suede Fabric
Wool Fabric

Divan Type

Beds Base Only
A bargain
Great base for price very stylish great colour looks expensive
Fast Delivery
Just needed the base, really happy with the fast delivery.
Thank you Next Divan
Thank you for our new bed.
Customers who bought this product also bought: