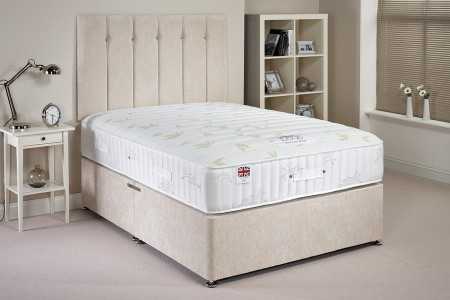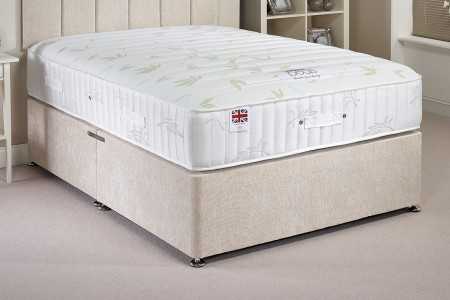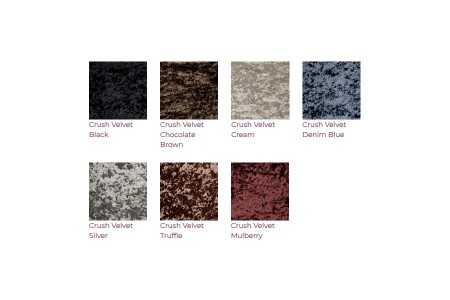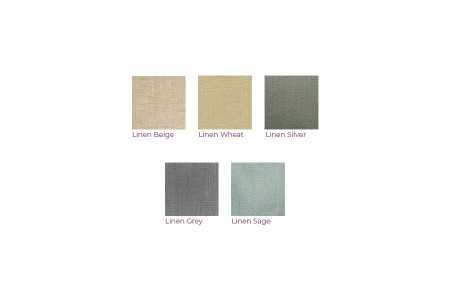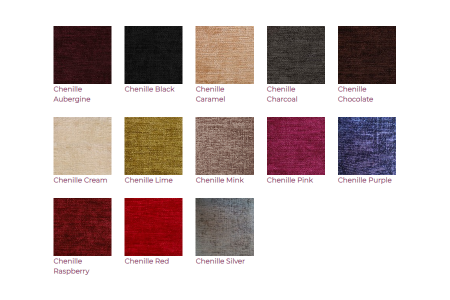 Aloe Vera Memory Foam Divan Bed Set
Made from Aloe Vera, this mattress incorporates the fantastic qualities from one of nature's wonder plants. This amazing material promotes a healthy and rejuvenating night's sleep. Together with the open coil mattress topped with a thick layer of memory foam, this mattress provides an amazing sleep experience at an affordable budget.
The Aloe Vera Memory Foam Set is hassle free because unlike other types of mattresses there is no need to regularly turn the mattress to make sure that the mattress is kept in good condition.
The bed comes with a divan base in the size of your choice and you can choose either no headboard, 32in strutted or 54in floor standing buttoned headboard.
This bed is available in the following sizes; 2FT6 Small Single, 3FT Single, 4FT Small Double, 4FT6 Double, 5FT King, 6FT Super King
Colours

Blue Beds
Cream / Browns Bed
Grey Beds
Other Colours Beds
Pink Beds
White Beds

Bed Size

Double Size Beds
King Size Beds
Single Size Beds
Small Double Beds
Small Single Beds
Super King Size Beds

Fabric

Linen Fabric
Plush / Velvet
Suede Fabric
Wool Fabric

Mattresses

Memory Foam Mattresses

Mattress Firmness

Medium

Mattress Size

Double Mattress
King Size Mattress
Single Mattress
Small Double Mattress
Small Single Mattress
Super King Size Mattress

Divan Type

Full Set Beds
Good quality Thank you.
Not sure about the Aloe Vera but wife liked it. Good bed thouogh.
Customers who bought this product also bought: