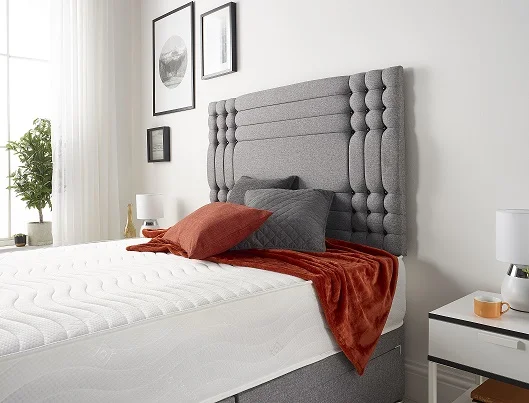 Simple and stylish nicely sums up the flexiby headboard. It's one of the most stylish upholstery designs in our collection. The detailed headboard is designed with side panelled upholstered sections and horizontal sections throughout the centre. 
Strutted headboards have two reinforced struts (headboard legs) that attach the headboard securely to a divan base. This attachment is invisible when the bed is pushed against a wall. 
A floor standing headboard (aka a full height headboard) is a separate headboard unit that stands directly on the floor behind the bed frame. They can be attached to the divan base like strutted headboards, or placed behind when the bed is pushed against the wall.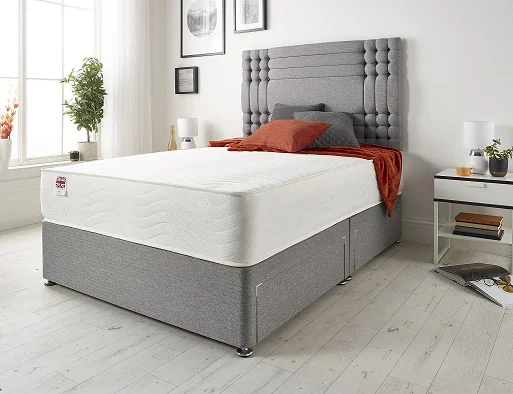 Bed Size

Double Size Beds
King Size Beds
Single Size Beds
Small Double Beds
Small Single Beds
Super King Size Beds