How can Next Divan help prevent those morning aches and pains?
Do you frequently wake up in the morning and realise you have a new ache or pain in a different area of your back and body? There are many reasons to cause this discomfort, from a worn out mattress to incorrect sleeping positions. In this week's Next Divan blog, we will be exploring all of these factors to help you eradicate those pesky pains.
How your sleeping position can affect your body whilst you sleep
We all have our own weird way of finding comfort as we sleep, however our go to sleeping positions can be affecting our bones and muscles during the night. In fact sleeping positions can be even detrimental to your health, causing ongoing health issues.
To improve back pain, it is best to avoid laying flat and instead to place a single pillow underneath your head or neck and another single pillow under your knees, for optimal spine alignment. If you are a side sleeper, it is easy to fall into a twisted position which is not beneficial to your spinal health. Instead, place a firm pillow in between your legs to keep your hips aligned, as well as underneath your head and neck to keep them in line with your hips and pelvis. 
The foetal position is a great option for those with nerve pain, major subluxations or a herniated disc. If the foetal position is your position of choice, it is best to lie on your side with your knees curled upwards towards the chest, which will help relieve any pains or pressure you may feel along the spine as you sleep. 
If any of these recommended positions do not work to aid your sleep pains it may be helpful to try a new approach, such as switching sides or changing positions of cushions. It is also just as important to outline which positions are bad for your sleep health. 
The positions of your legs may be causing aches and pains as you sleep. If one leg is higher or lower than the other, or on an angle so that your spine is twisted, this will cause misalignment of the pelvis and spine over time and progress to form more serious issues and even trigger existing injuries.
Sleeping on your stomach is also a major no go! This position adds a lot of extra pressure on your cervical spine and leads to your neck and back to get out of alignment. This can cause headaches and numbness/pain in the neck.
How can your mattress help?
Everybody has a different preference for their sleep, whether that is sleeping position, mattress firmness and amount of cushions. We all differ in how we find our comfort. But when it comes to buying a mattress, which firmness is best for you and your body?
A great rule when it comes to buying a mattress is to always stay on the firmer side, unless prescribed otherwise by your doctor or chiropractor. Firm mattresses offer the most support for your body whilst you sleep, they hold up your body and encourage correct alignment, however softer mattresses are more likely to make your body sink and cause aches and pains. Firm mattresses also offer the best pressure relief for your body whilst you sleep. For example, side sleepers put the most pressure on to their shoulders and hips and may discover more tenderness in these areas, a firm mattress will keep these areas aligned and supported as you sleep to reduce aches forming.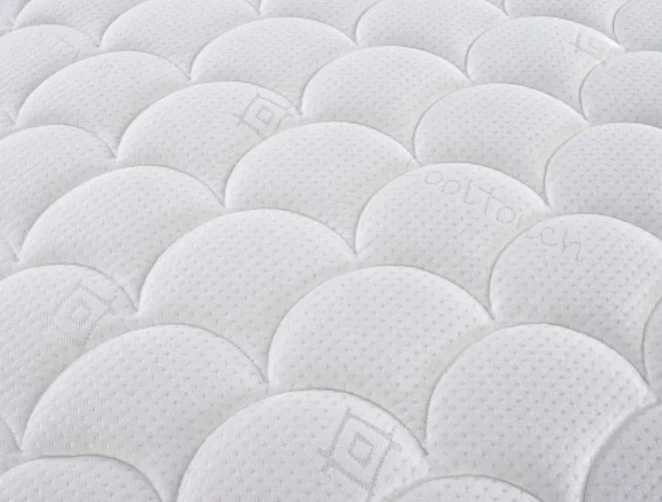 However, many people do not consider a firm mattress particularly comfortable and a softer mattress is the key to a perfect night's sleep for them. Pressure relief is also a soft mattress' strong suit, as they also provide pressure relief for the hips and shoulders. Whilst this is a positive, soft mattresses are not ideal for people that overheat as they sleep, as softer mattress may make it more difficult to move around in the night and cause you to sink in and begin to sweat.
Overall the best bet when it comes to a mattress is medium firm, it offers the pressure relief needed for your resting body, as well as a comforting and cool night's sleep.
Here at Next Divan we have a mattress to suit every style of sleeper and body type, from extra firm to cloud-like softness.
If you prefer your mattress to be on the firmer side, then our Ehmy Firm Mattress is perfect for you. Made for those who prefer enhanced sleeping support, the Ehmy Firm Mattress offers sturdy support whilst still being highly comfortable. This mattress is engineered to support every area of your body whilst you sleep, with foam that moulds to your body to provide the ultimate sleeping experience. 
If you are looking for the perfect in-between, our Cashmere Ortho Medium Firm Mattress is the answer you have been looking for. Perfect for those of you that wake up with consistent aches and pains, the Cashmere Ortho Medium Firm Mattress is composed of a 12.5g orthopaedic spring system that provides firmness for back care, topped off with a thick layer of memory foam to offer a comforting nights sleep. This mattress really is the best of both worlds, with firmness for bodily support and memory foam for cloud-like comfort it offers everything for a perfect night's sleep. 
Are you somebody that prefers a softer mattress? Our Moon Soft Cool Touch Sprung Mattress is made from bonnell springs, luxury filling and memory foam to give a wonderful sleeping experience on a budget! This mattress has layer upon layer of upholstery and is quilted with Cooltouch knitted fabric which helps with reduction of body heat that is needed for the best night's sleep possible.