Looking for a place to rest your head? Next Divan's headboards are the answer!
Is your bedroom looking a little dull recently? Wanting to change it up without buying a whole new set of furniture? Here at Next Divan we have the answer to switching up your bedroom instantly without breaking the bank. Headboards are a great addition to add a little stylish edge and revamp your living space without buying a whole new bed, and we have a headboard to suit every bedroom. 
Looking for something classy and understated for your bedroom? Something you can dress up with bed sheets and decorative cushions/throws? We have the perfect headboards to inject a little simplistic elegance into your room. 
Our Eleanor Headboard offers a contemporary style as well as great comfort that will enhance the look of your bedroom. The beautiful panelled upholstery feature offers fashionable elegance, we love this headboard in Chenille Silver which can be dressed up or down with decor accessories.
The Linen Headboard has a sleek comforting look suitable for any type of bedroom, the beautiful upholstery work on this headboard is simplistic but luxurious, we personally love this in the chenille mink fabric, a comforting shade that will make you want to dive straight into bed. 
Our High Strut Doll Headboard is available in 3 different sizes and is our most simplistic headboard that we offer. The sleek style of this headboard will add a beautiful touch of simplistic elegance to your bed, it is available in a huge range of shades and fabrics so the choice really is yours with this headboard, make a statement with a bright colour or be more understated. 
As well as the statement headboard being a 2021 trend, this year is the year of bringing the outside in, with earth shades and botanicals. Key shades to watch out for this year are burnt oranges, terracotta, natural nudes and pale pinks, sage greens and deep sky blues. Botanical print bedding is on the rise for 2021, such as green leaf, textures and pattern printed bedding paired with earth toned pillows and throws.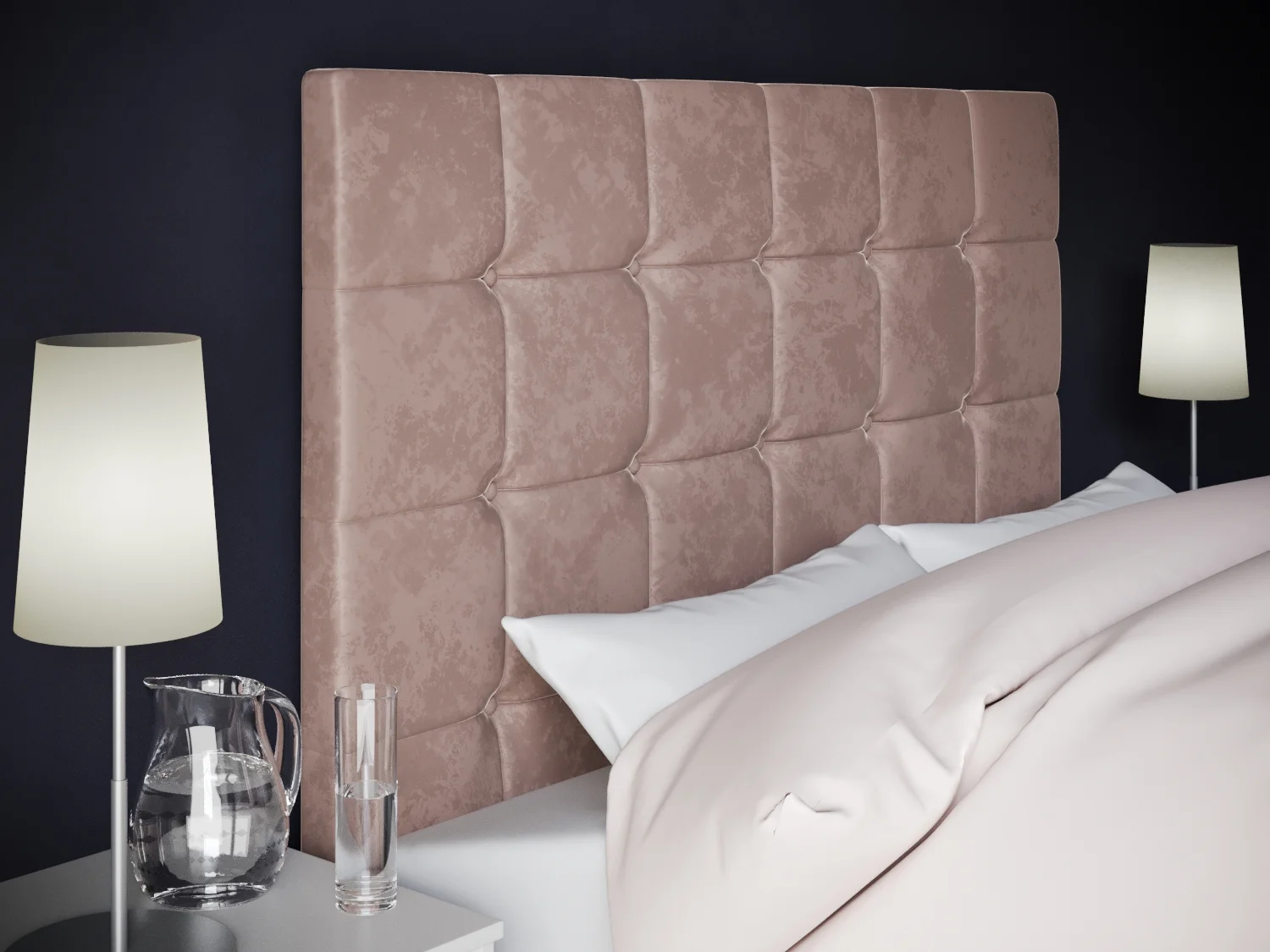 It is a fact that the bed is the main piece in the bedroom, it is a place we spend half of our lives in, so why not make a statement? You can make a statement with all of our headboards by adding a vibrant fabric colour, alternatively with a type of fabric or even with your own choice of cushions and bed covers. 
Add a little glitz and glam to your bedroom with our High Strut Diamond Headboard, which features beautiful upholstery and diamond detail in the headboard, which adds an extra flare to your bed. Available in a range of fabrics and shades, our favourite pick is the faux white leather with it's cool stylish look. 
Another stand out headboard in our range is our Floor Standing Backcare Headboard, which also has the diamond detailing paired with beautiful unique upholstery detail. Available in a range of sizes and colours, you could really make a statement with this bed with a bold fabric colour choice such as our chenille pink, crushed velvet denim blue or chenille red.