Discover Next Divan's ultimate Easter Decor
It's Easter! The most important festival in the Christian calendar, but also a holiday of giving for all around the world. It's not just the giving of chocolate eggs, Easter can be a great celebration for all to join in on, including good food, games and decorating your home. 
A new Easter decoration trend is the Easter tree, similar to the Christmas tree which we also use to decorate our homes in the holiday season. Easter trees are usually bare branches and most commonly white, decorated with artificial eggs, Easter bunnies and chicks. Adding an Easter tree to your home is not just a beautiful, festive decoration but it is also a great activity for the family to join in on. 
Easter bonnets originate from a Christian head covering worn over the Easter period, it has become a tradition overtime to decorate a straw hat-like "bonnet" as part of a Christian celebration, a great family activity would be decorating your own Easter bonnet together, you can even enter competitions online with your Easter bonnet creation!
The Easter decoration ideas really are endless, with large chain stores now stocking Easter bunting, wreaths, and general ornamental Easter decorations to spruce up your home for this Christian spring holiday. 
Traditionally on the menu at Easter, is roasted ham or gammon, served with devilled eggs and potatoes. However Roman Catholic's refrain from eating meat for the whole of the holy week including Easter Sunday, the meal on Easter Sunday really depends on belief or personal choice, unlike Christmas where food traditions have been kept very strong over the decades. A traditional breakfast treat around the Easter holiday is hot cross buns, traditionally eaten on Good Friday, as the cross represents the crucifixion of Jesus.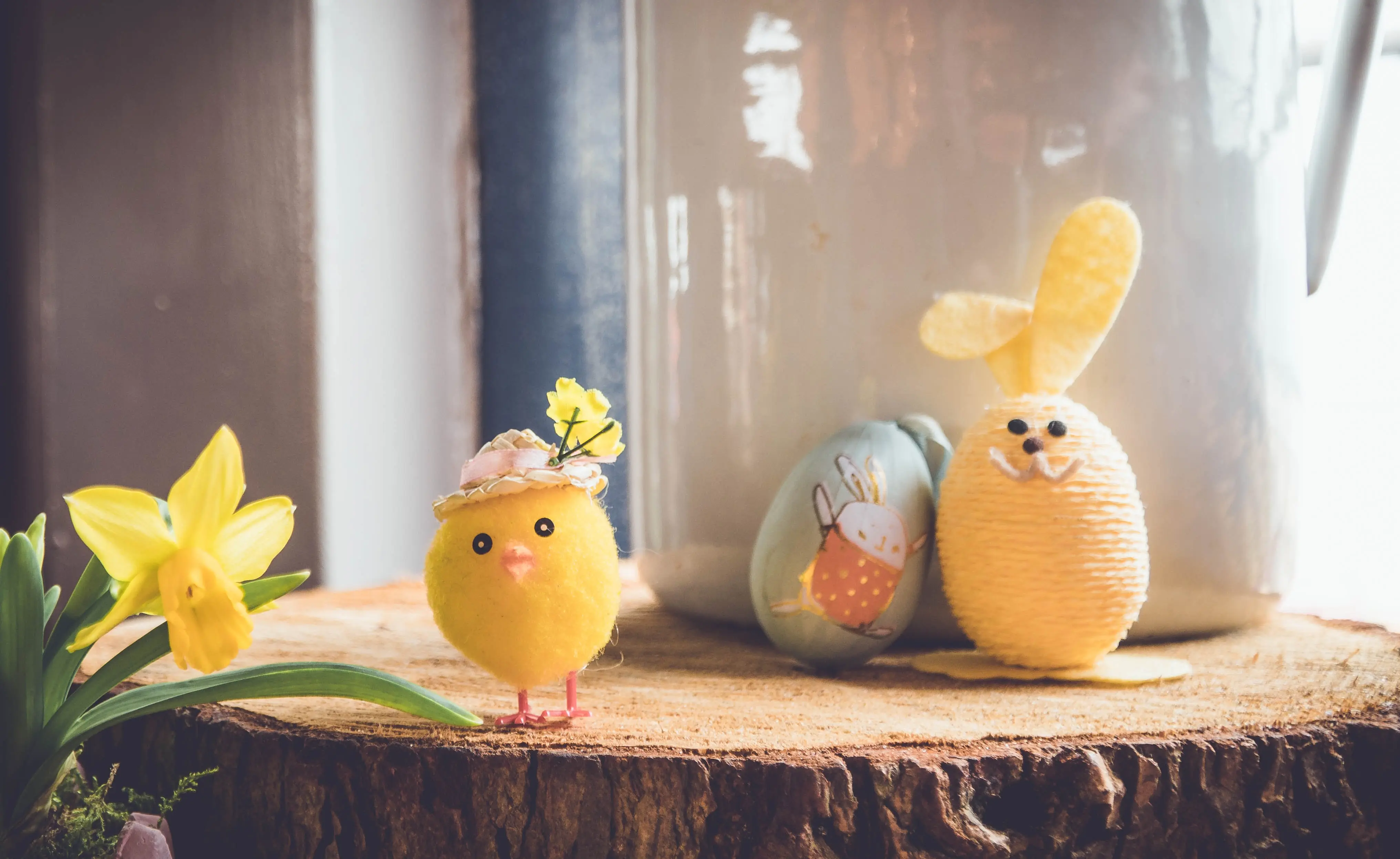 It comes to no surprise that the first activity on our list is an Easter egg hunt! Although not necessarily linked to the Easter holiday meaning, this hunt for chocolate treats is fun for all ages. Add your own personalised twist on things with personalised eggs/gifts to hunt for, a handmade map of your home or garden or even make it a competition, whoever finds the most mini Easter bunnies wins the chocolate egg. With an Easter egg hunt the possibilities of fun are endless.
Keeping with the egg theme for Easter, you could host an Easter egg and spoon race, which is sure to offer fun for all the family. You could also decorate your own chocolate eggs, a current trend is filled Easter eggs, stuffed with either cake or cheesecake and topped with your favourite chocolate toppings! The possibilities for fun in lockdown for the Easter holiday are endless.