The season of spring is appreciated for its ability to fill our lives with colour and light after a long, cold winter. Be inspired by the longer days of sunshine and blossoming flowers by illuminating your bedroom with brighter shades and delicate textures.
With Easter around the corner, at Next Divan we have curated a list of our favourite interior design tips to follow that will allow you to feel true happiness within your home, as well as put a spring into your step.
A forecasted trend for Spring 2020 is structured simplicity. To achieve this look the first place to start is the wall colours as they form the foundations of any room from a master bedroom to a small bedroom for guests. 
Trade out darker shades for bright whites and neutral colour palettes for an overall clean cast. However, if you are looking to add in a touch of colour, try a feature wall. You can experiment with muted coloured paints or even subtle pattern wallpapers. Florals and pastels are often associated with springtime, why not try a dainty botanical print to bring the outdoors in?
The position of your bed, bedside table and other furniture such as a desk makes a difference. Placing your bed close to windows will help you wake up easily and happier as sleep experts suggest that natural lighting can increase productivity levels and lead to a healthier lifestyle as 1 in 3 people suffer from Seasonal Affective Disorder (SAD). 
For those living in apartments or homes which lack in natural light, find a pendant light that does a similar job. Dimming bulbs can also be helpful for the eyes as they are able to gradually adjust to the surrounding atmosphere. 
Adding various textures is a great way to break up the room and to create dedicated areas, in turn making your bedroom a place that you want to spend time in! 
Start by upgrading your headboard or bed frame to something that is not too bold in colour and reflects the lightness of the room. 
We recommend our Barnshaw Ottoman Bed Frame in one of our 5 linen colourways for a timeless design. Additionally, the Eleanor Headboard is ideal for minimalistic rooms.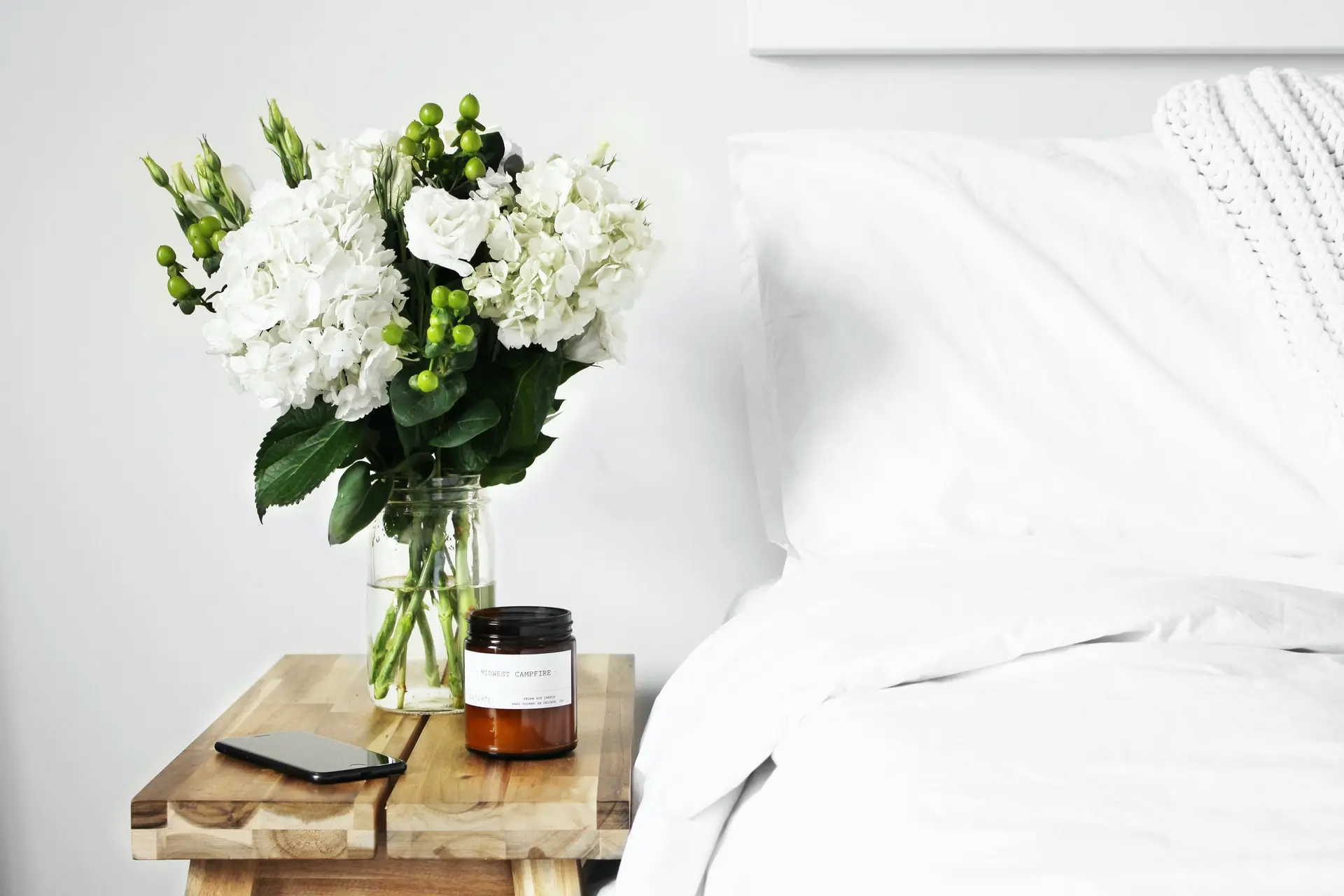 As the days become warmer your bedding can affect the quality of sleep that you get each night. Cover your duvet in lightweight fabrics such as linen, cotton and satin that are all soft on the skin and create an airy space during hot nights.
In terms of style, consider embroidery details and soft florals that reflect spring dresses and days in the park.
The smaller decorative items are the ones which tie your bedroom design together. When designing for spring interiors, nature is a key influence. A style tip to make your bedroom feel less 'staged', is to have smaller vases with delicate flowers scattered around the room. Hand-picked wild flowers or seasonal blossoms such as daffodils and tulips can instantly bring life and colour into the room. 
If you don't have a garden, this is a perfect way to add a touch of nature into your life.