Add a little spookiness to your home with our top halloween DIY decor ideas
This years Halloween will be very different for us all. Since our usual parties and celebrations are most likely cancelled - why not make the most of Halloween with our DIY home decor ideas and a Halloween movie night?
Our first DIY idea is the obvious, classic tradition of carving a pumpkin. This activity is creative fun for all the family and they look beautiful lit up in the window. Given the extra time you may have this Halloween, you could really challenge yourself with your pumpkin carving and create something to be proud of - print off a template and get carving!
Decorate your door this year with a Halloween themed wreath, a stunning yet spooky alternative to the classic Christmas wreath. Many kits can be found online or you could even try wrapping fake cobwebs around an embroidery hoop, add a few plastic spiders and attach to your door for an eerie entrance. 
Bunting is a party decoration fit for all occasions. You can create your own Halloween bunting this year by printing out stencils at home, attach them to string and you have yourself bunting that can be used every year as a decoration!
Do you have any old faux plants laying around? Apply black spray paint to them, as well as the pot, for another long life Halloween decoration that is quirky and reusable.
We also love the idea of wrapping plain helium balloons in black tulle and securing with black ribbon for a clown like skirt effect. You could add these to a serving trolley or unit with your favourite drinks or snacks, finish with vintage labels to add that extra flare.
If you are throwing a Halloween feast for your bubble of people, you can dress up the table with dark flowers, cutlery and plates, make your own place settings or menus held by plastic skeleton hands. Serve your party drinks in a witches cauldrons, throw in some dry ice for a spooky effect.
There are just so many fantastic ideas out there that go as wild as a Halloween festive tree, now is the perfect time to do some DIY and decorate your house for your stay at home Halloween.
Recycled Halloween Decor Ideas
Instead of going out and buying Halloween decorations, there are many ways to recycle old household items and transform them into a spooky spectacle.
The centrepiece of your Halloween table could cost £0! Instead of buying a floral bouquet, forage for some bare sticks, cut out spooky eyes from paper, add to an old vase and create a spooky centrepiece.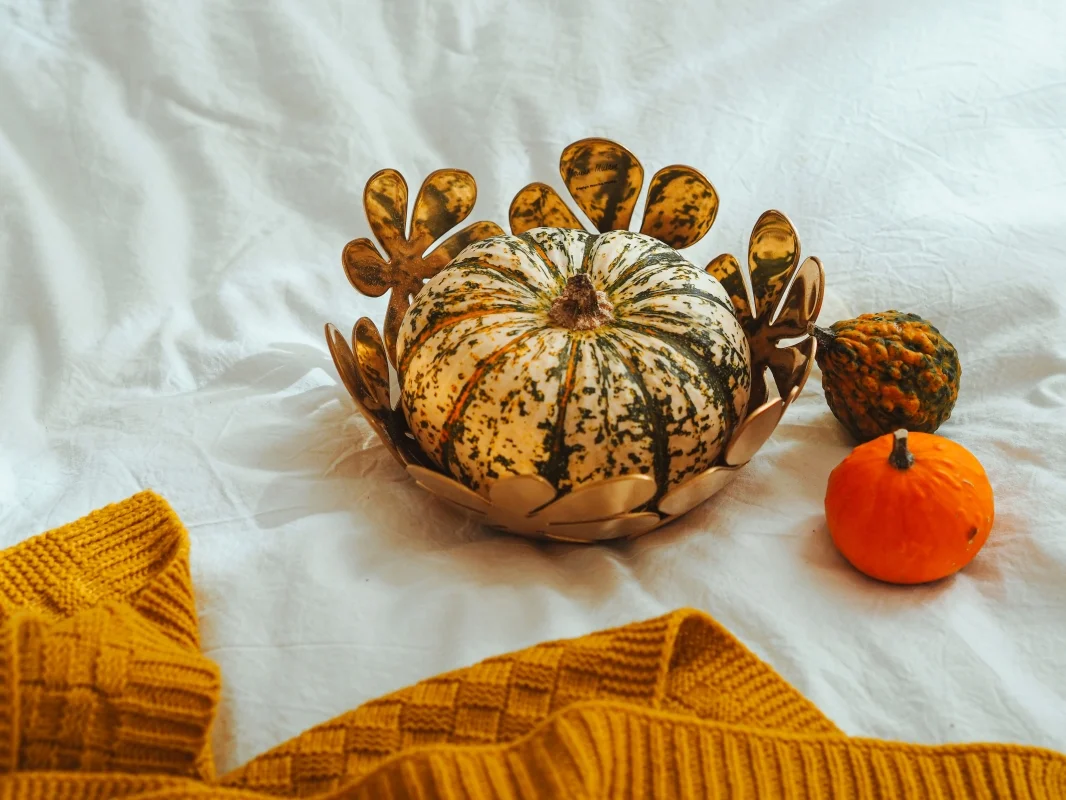 Old jars laying around? Add glue, white rope and cut out eyes, add a candle and make a mummy jar.
If you have any old picture frames, recycle them by cutting out or printing spooky silhouettes and place them in the picture frame for a terrifying wall display.
An old doormat could make for a perfect spooky entrance. Cut out a stencil of skulls, pumpkins or whatever you like and your family name or door number, spray paint or hand paint within the stencil to make a recycled Halloween doormat.
Halloween 2020 is the perfect excuse for a family movie night, here's our tips for the perfect movie night in.
Firstly comfort is key, make sure you are all warm and cosy on the sofa or in bed, with a bundle of blankets. Provide enough Halloween sweets and snacks to go around, make pizza's together as a family activity or your favourite meal, you could even go the extra mile and make Halloween cupcakes or biscuits!
Once your feast is prepared start the movie lineup, whether you are a horror movie fanatic or a classic Halloween movie lover this Halloween movie night for 2020 is one to look forward to and remember!