Super king size beds and mattresses promise the most comfortable and spacious sleeping experience on the market. In this blog post, we explain the benefits of upgrading to super king size, as well as how much you can expect to spend.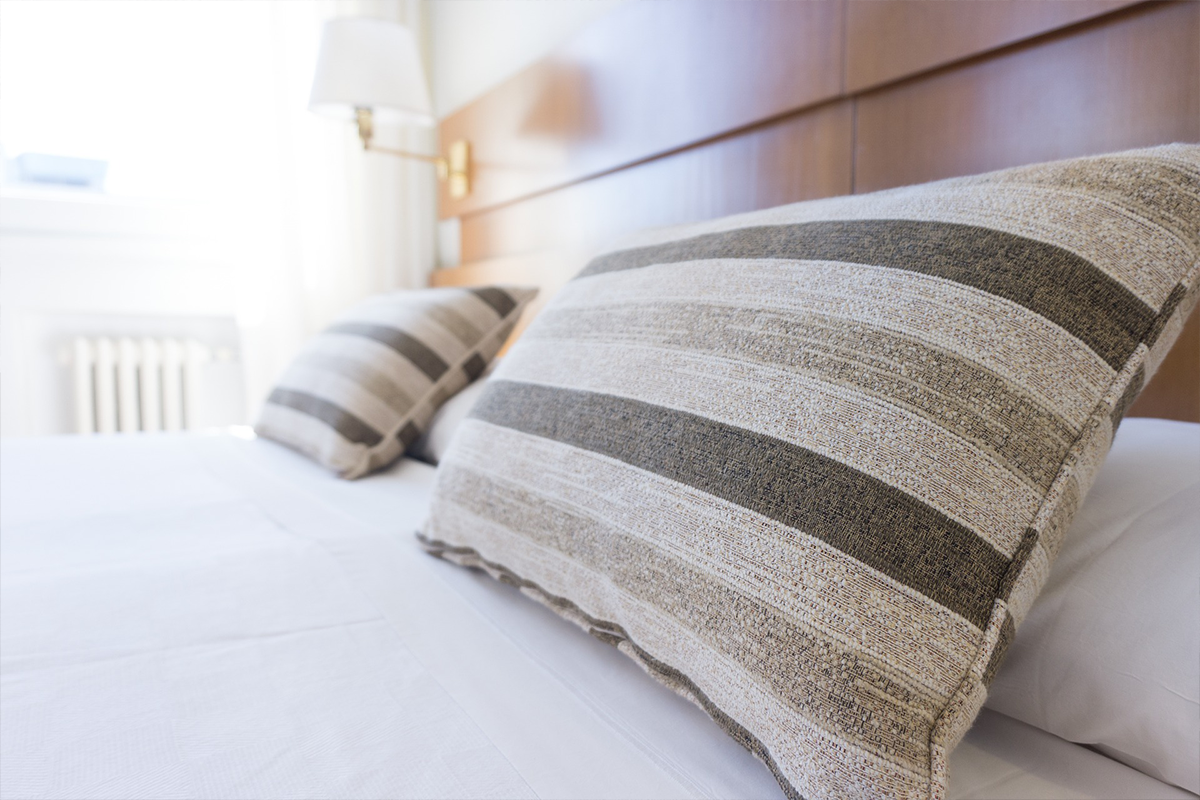 Super king size explained
The standard UK super king size dimensions are: 6' wide x 6'6" long (or 180 cm wide x 200 cm long). These in fact refer to the size of the mattress, as actual bed frames are slightly larger to accommodate the mattress, although mattress thickness varies considerably.
Please note that non-UK sizes have different dimensions, even if they have the same name. Home design experts recommend leaving 30" (76 cm) of space around the bed perimeter (excluding where the headboard meets the wall) to allow for adequate walking room.
Benefits of super king size beds
Here are some reasons why it could be time to upgrade to a super king size:
As the average sleeper shifts position almost 100 times a night, partner disturbance is one of the most common reasons for a poor night's sleep. With a larger bed, you and your partner are less likely to bump into one another. This size is therefore especially suitable for taller people or those with a bigger build.
It is the perfect option for parents of young children who want to climb into bed with them on a stormy night, as neither parent has to sacrifice their own comfort while comforting their children.
Do you have a spacious master bedroom? If so, upgrading to super king size will create a more visually stunning look.
How much can I expect to pay?
Our super king size collection has something to suit every budget and taste. Typically, the price you pay will be based on the type of bed frame you are looking for and your storage preferences. The guide below sets out what you can expect to pay at Next Divan for a super king size bed frame:
Mattresses range in price from £189.99 to £539.00 and are available in pocket spring, orthopaedic or memory foam formats.
You can also purchase a headboard as an extra to bring a distinctive style to your bedroom.
Your number one choice for all things beds
At Next Divan, we are committed to helping you in your search for the perfect night's sleep, night after night. We offer a wide range of bed frames, which come with fantastic storage solutions, to suit all tastes and specifications. We also give you the chance of having your bed delivered to most locations in the mainland UK for free. You can be confident that our outstanding customer service will make your purchase experience the most positive ever.