Headboards have become increasingly popular with customers who are looking to transform their bedroom with real impact. They also offer that extra comfort and support you are looking for when reading a book or watching TV in bed. In this blog, we focus on floor standing headboards, explaining their benefits and how they differ from strutted options.
What is a floor standing headboard?
Unlike a strutted headboard, which is securely attached to a divan base at the desired height, this type of headboard stands directly on the floor. In most cases, there will be a clear location on the divan base where the fixings need to be screwed in, which prevents it from moving around and away from the headboard.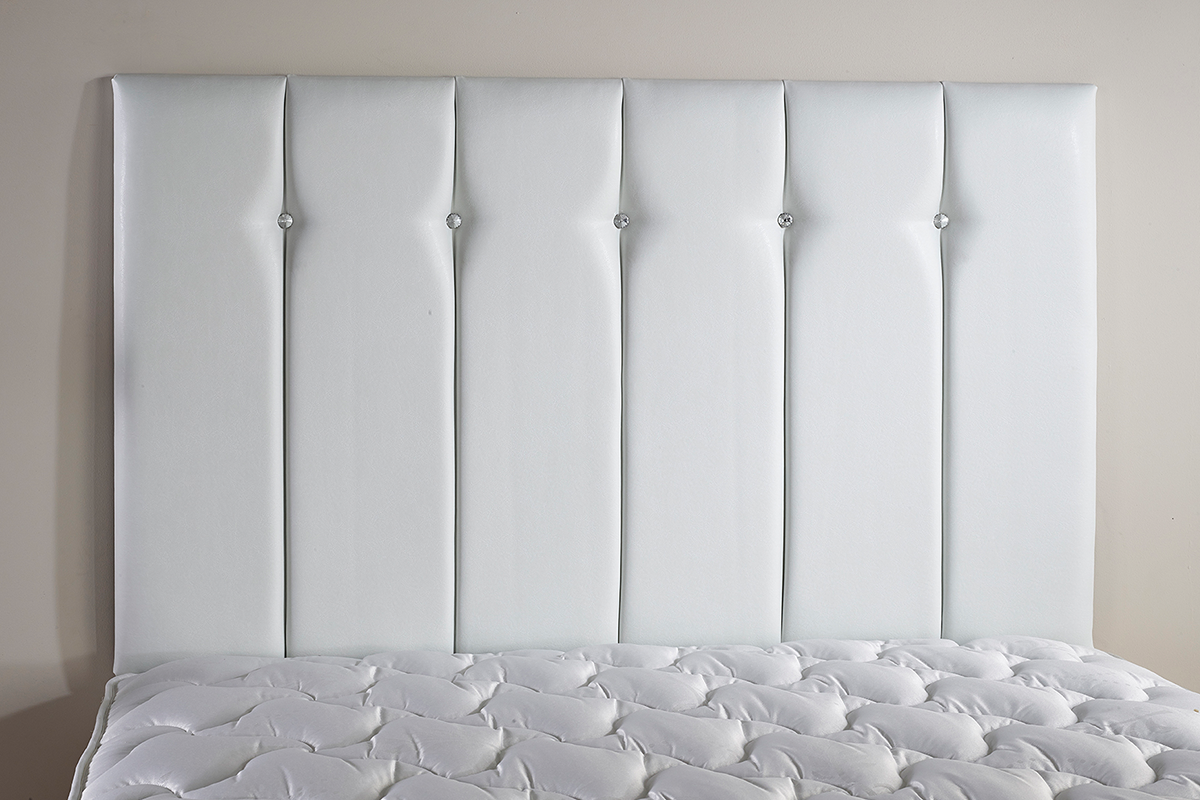 Benefits of floor standing headboards
As they are fixed directly to the divan base, free standing headboards offer the utmost in stability and keep the structure of the bed in peak condition. As they are more robust than strutted models, they are especially suitable for king size beds.
They also allow you to make a highly personalised statement in the bedroom, with a combination of sumptuous comfort and distinctive visual flair. Make sure you order your bed and headboard at the same time, so that the fabric, design and effect of both are complementary. While floor standing headboards are generally more expensive than strutted versions, this is simply because of the superior benefits they offer.
Check out our fantastic headboard options
Our 54 inches high floor standing headboard stands behind the bed and is fixed with bolts to the divan frame. It can be customised to suit every customer's visual and comfort needs, as follows:
We have a wide variety of colours, textures, styles and prints to choose from, so you can be sure to find something that will both match and enhance the look of your existing bedroom.
Your number one choice for all things beds
Whether you want the simplicity of a white or grey headboard or the decadence of crushed velvet, we will always help you choose what's right for you. As we proudly support the local economy, many of our products are handcrafted in the UK. If we need to source certain items outside of the UK, we make sure they are only made by partners who meet our high standards of quality and excellence. Not only does Next Divan offer everything you need for a good night's sleep at great prices, we also offer FREE DELIVERY to most postcodes located in mainland UK. So, check out our website today.