Rest your head on our brand new headboards
What is national bed month?
To celebrate national bed month, Next Divan would like to introduce the latest collection of high quality headboards. Bringing comfort and style into your everyday life and inspiring your bedroom design. 
Headboards and a good night's sleep
Headboards were originally created with the idea of protecting the head from cold walls during the night. However, since a modern bedroom is usually well insulated, a headboard has become a necessity of comfort rather than warmth, as well as a matter of design.
A high quality headboard can be beneficial for your posture as the structure is supportive against your head and spine, especially as more and more lifestyles involve reading and working from the comfort of your bed!
There are many variations of headboard designs which can be utilised as a focal point within a master bedroom. Plain white walls can be brought to life when they are placed against a contemporary headboard, no matter the size from a small single to a king size headboard!
Pick out tones and shades from the headboard material, as well as textures. Use these as inspiration for other features in the room such as your bedside table or dressing table. A cohesive bedroom is the key to style and sophistication.
All headboards are available in a range of sizes from a small single to a king size. Each design can be customised depending on colour and fabric choice, including chenille, plush velvet, faux leather, linen, wool and suede. Height can also be personalised for individual preference.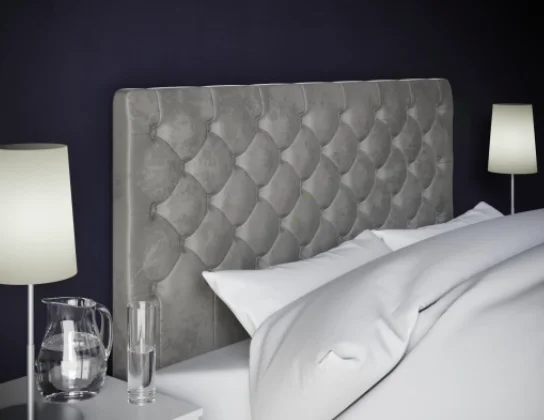 Featuring a classic Chesterfield upholstery to create a sense of texture and dimension into your room.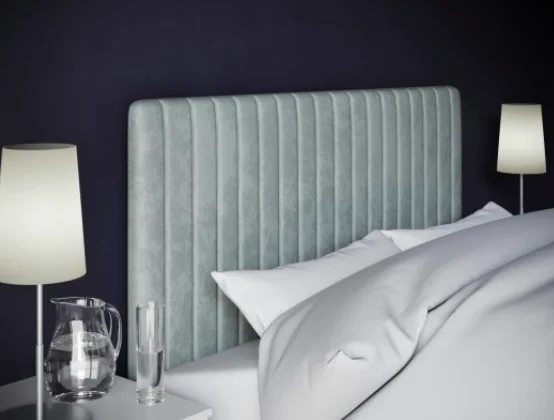 This linear composition is perfect in achieving a contemporary interior design look. Incorporating symmetry and lines within your bedroom is effective in creating a sense of calm and order.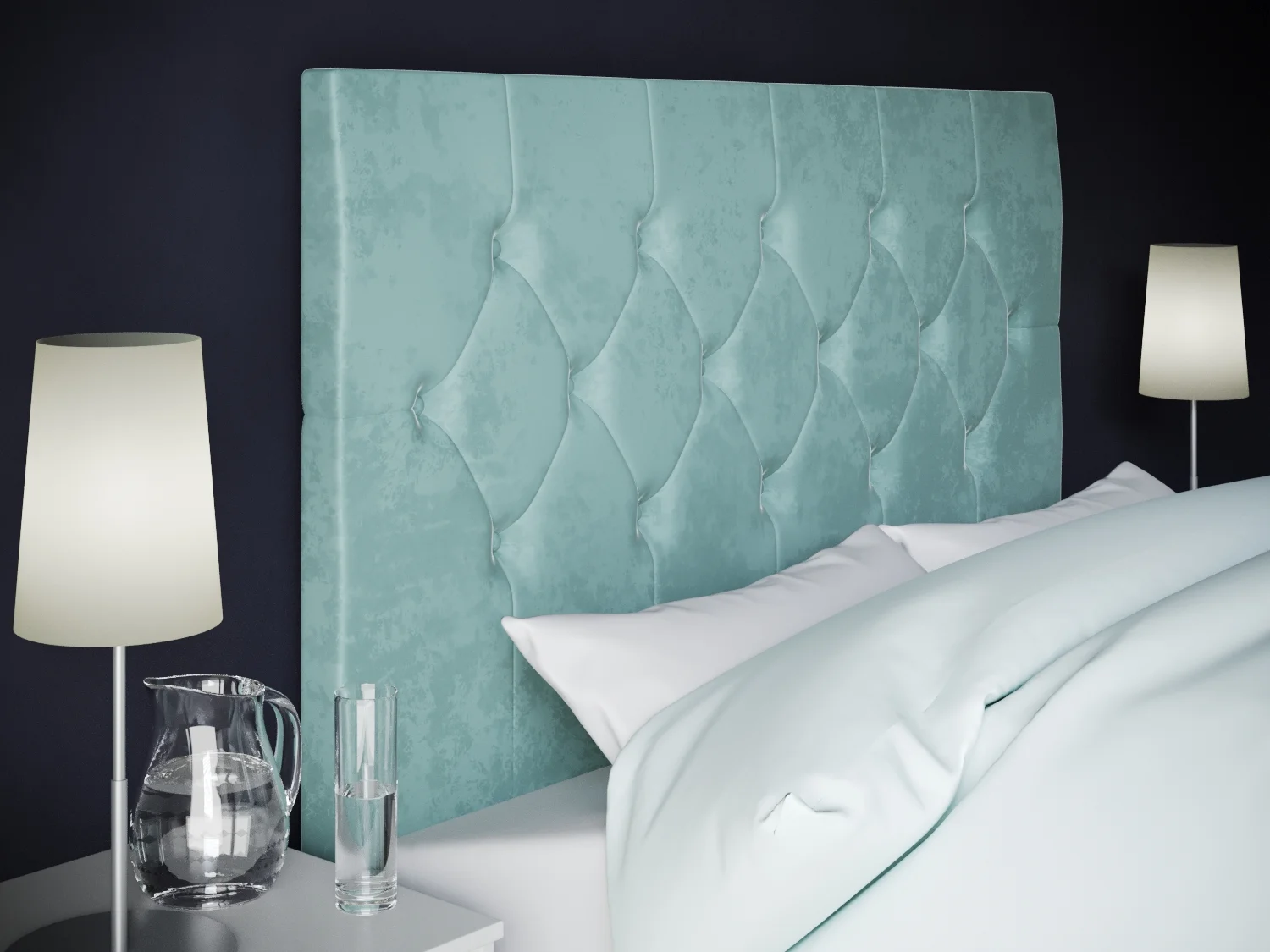 Our Ziggy Headboard features an elegant cross upholstery detail - perfect for sophisticated interiors.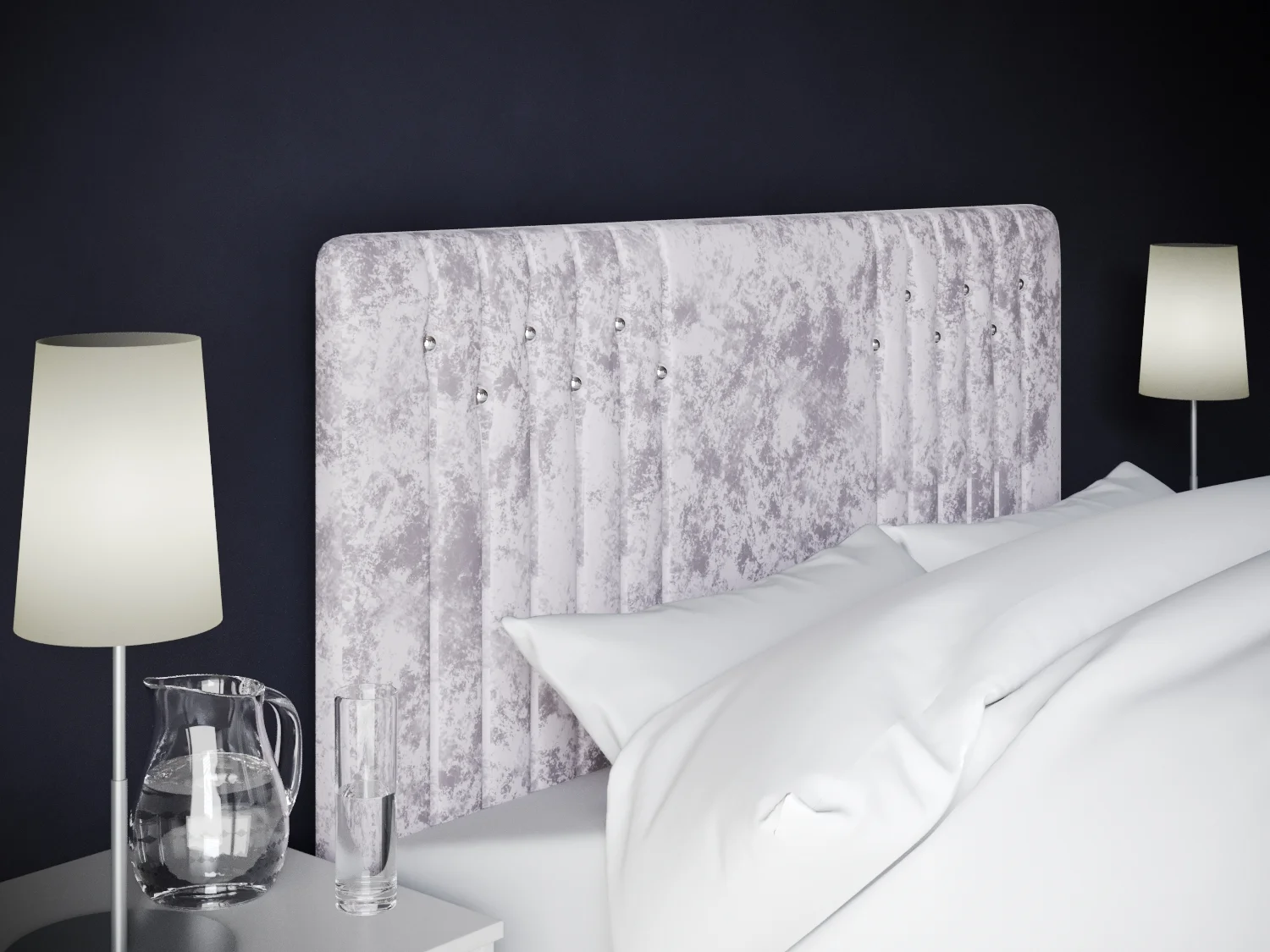 A sleek and modern model, featuring button studded detailing.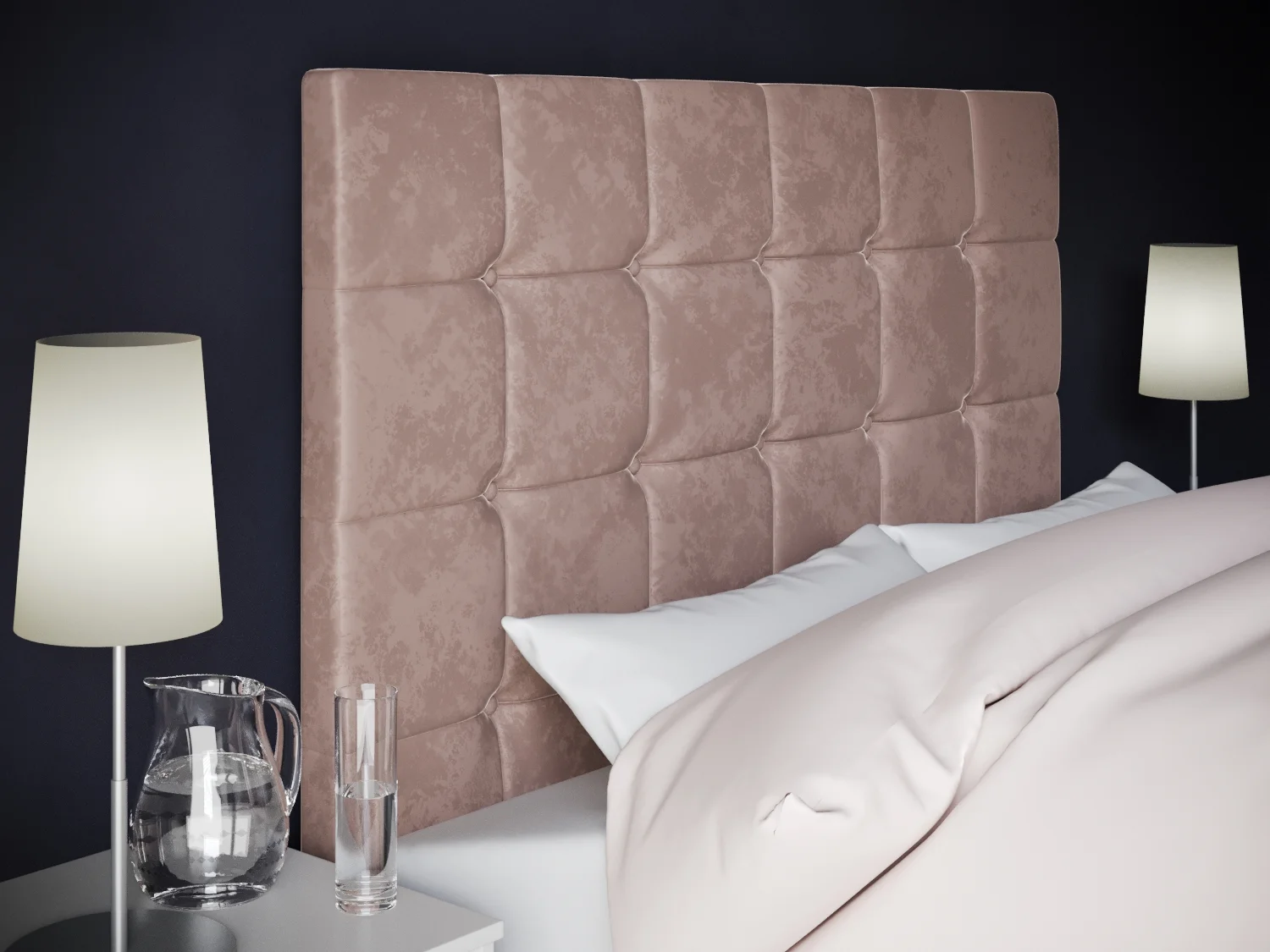 The ideal geometric design for any modern bedroom!