A guide to the ultimate mother's day at home
Mother's day is fastly approaching, and yet again people nationwide are celebrating another holiday in lockdown. Mum's of the UK have faced so many new struggles since the beginning of the pandemic, from becoming at home teachers to keeping everybody level headed in worrying times. So let's make their day extra special with our lockdown Mother's Day ideas. 
We asked our Instagram followers "what would make your mother's day amazing" to which our mum following mostly replied with "a lie in". So let's make their lie extra special with breakfast in bed. From pancakes to a full English, she is sure to appreciate it after her extended Sunday morning sleep. 
Why not bring her food to her in bed, with her favourite hot drink and flowers to decorate. There are plenty of yummy breakfast ideas on Pinterest for you to recreate. We love the idea of American style pancakes, topped with fresh fruit and edible flowers to add a little extra special feminine flare. You could even add any gifts you have bought to surprise her with to the breakfast tray, to truly wake her like a queen. 
A popular lockdown treat at the minute is an afternoon tea box, provided by local cafes and bakeries. These boxes usually include delicious sandwiches, savoury snacks, scones and cake, which would make the perfect surprise delivery for a Mother's Day lunch. Not only are they a great gift idea, they also keep small local businesses running who have struggled greatly since having to close their doors in the pandemic. 
Alternatively you could create your own at home afternoon tea, by purchasing the same contents from the supermarket such as ingredients for sandwiches, savoury snacks such as sausage rolls and mini pies, scones and your mum's favourite cake. The ways you can change the classic afternoon tea are endless, you could even make mini versions of your mums favourite to add, such as mini fish and chips.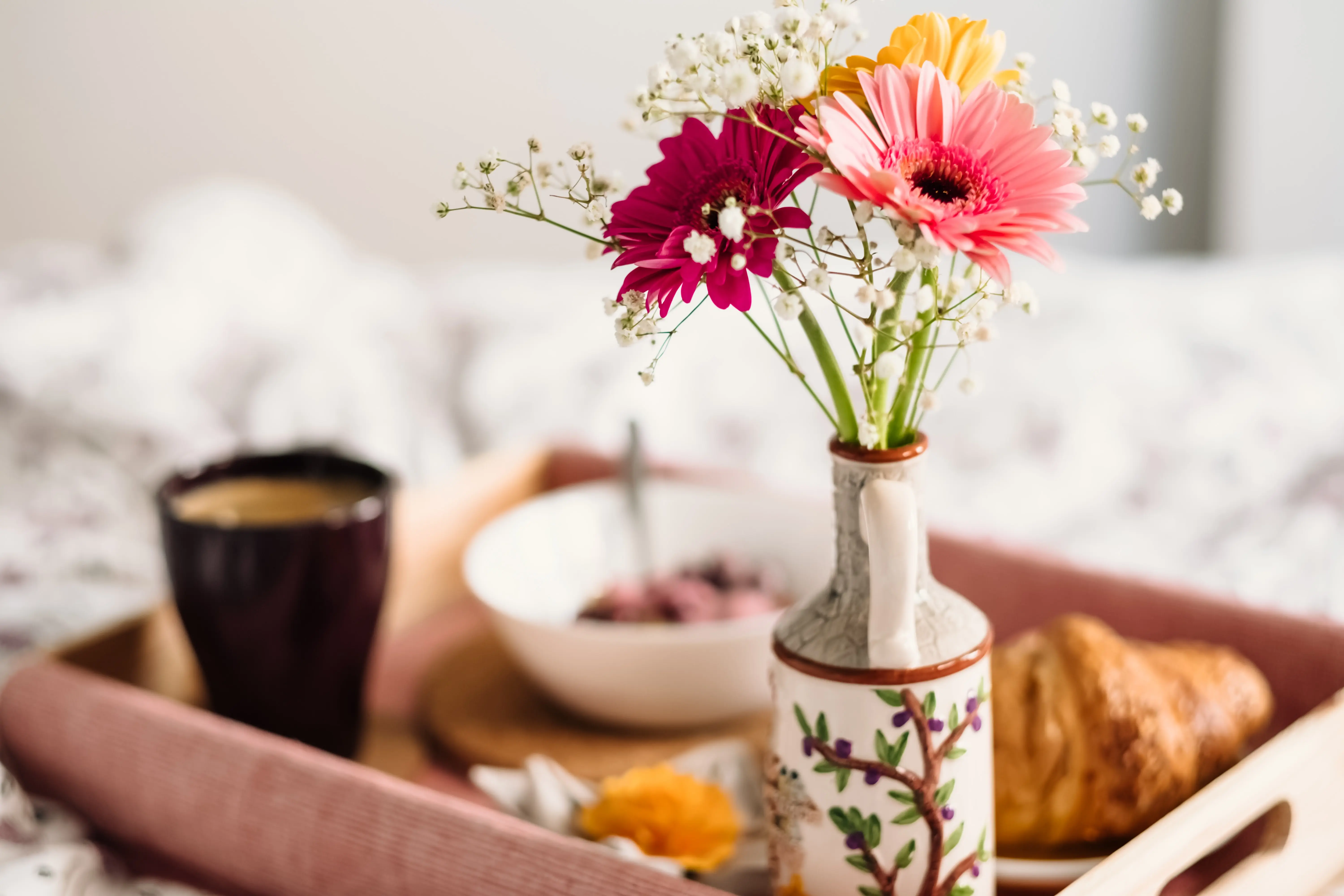 A thoughtful yet inexpensive idea to brighten your mums day, is leaving post-it notes around the house of all the reasons you love her. You could also get crafty by making handmade cards with the kids, making hand/foot prints into keepsakes, painting a family portrait, there are so many thoughtful crafty ideas that not only make a great gift, but they also bring the family together. 
Jigsaw's have gained a lot more popularity since the beginning of the pandemic. With a lot of us having more time on our hands, finding something fun and time consuming to take our minds off of things has made people rediscover their love of jigsaw's. Which is why a personalised jigsaw would be a fantastic idea for your mum, piecing together a family picture of a picture that means a lot to her, once the puzzle is finished she is sure to love the final result. 
Every mum deserves a pamper night, make her a hamper of self care goodies! Include her must have beauty essentials, her favourite wine or hot chocolate, add in some bath bombs, bubble bath, her favourite chocolate and even some new pyjamas! Leaving her with only one thing to do on mothering Sunday, pamper!