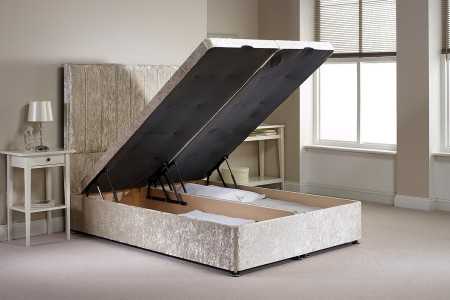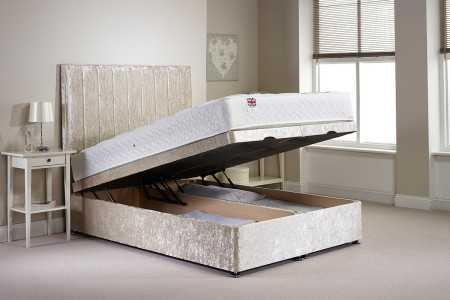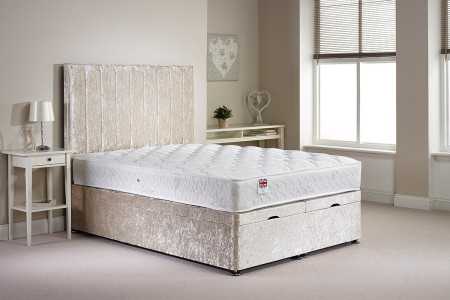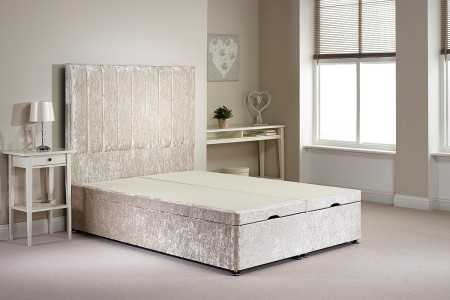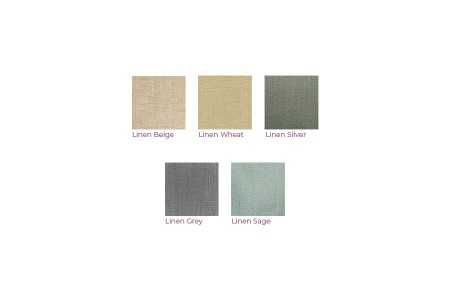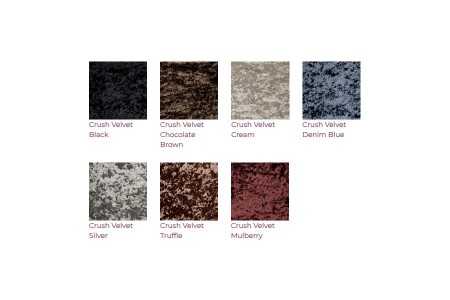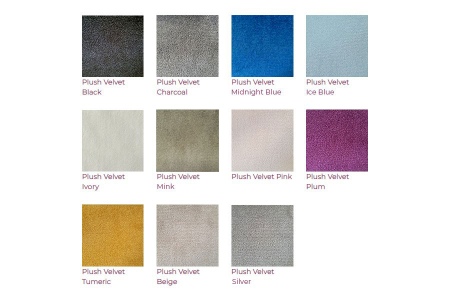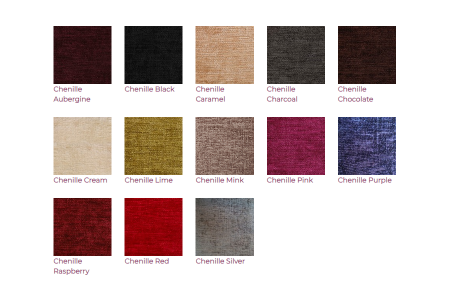 King Barnshaw Foot End Opening Ottoman Bed Chenille Aubergine
100% secure payments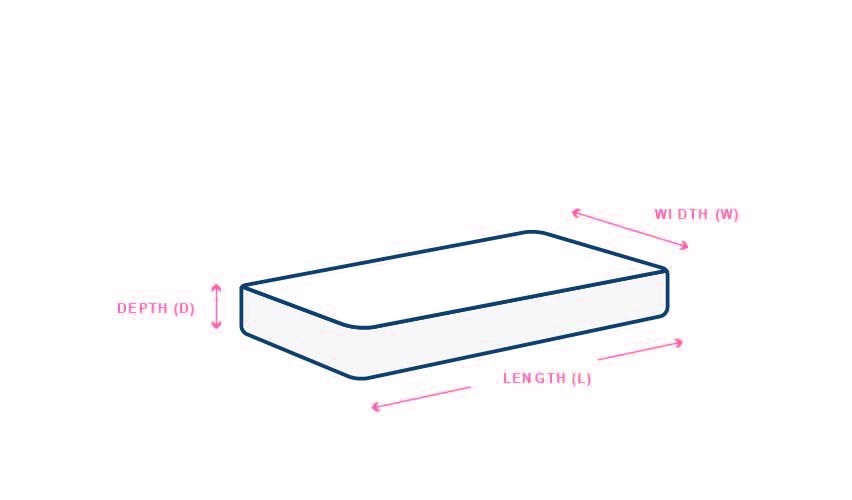 | Size | Width (mm) | Length (mm) |
| --- | --- | --- |
| Small Single Mattress | 2 feet 6 inches / 75cm | 6 feet 3 inches / 190cm |
| Single Mattress | 3 feet / 90cm | 6 feet 3 inches / 190cm |
| Small Double Mattress | 4 feet / 120cm | 6 feet 3 inches / 190cm |
| Double Mattress | 4 feet 6 inches / 135cm | 6 feet 3 inches / 190cm |
| King Size Mattress | 5 feet / 150cm | 6 feet 6 inches / 200cm |
| Super King Size Mattress | 6 feet / 180cm | 6 feet 6 inches / 200cm |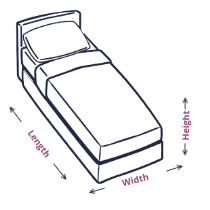 | Size | Width (mm) | Length (mm) | Height (mm) | Headboard Height (mm) |
| --- | --- | --- | --- | --- |
| Small Single Ottoman Bed | 2 feet 6 inches / 75cm | 6 feet 3 inches / 190cm | 38cm | 80cm (32") / 137cm (54") |
| Single Ottoman Bed | 3 feet / 90cm | 6 feet 3 inches / 190cm | 38cm | 80cm (32") / 137cm (54") |
| Small Double Ottoman Bed | 4 feet / 120cm | 6 feet 3 inches / 190cm | 38cm | 80cm (32") / 137cm (54") |
| Double Ottoman Bed | 4 feet 6 inches / 135cm | 6 feet 3 inches / 190cm | 38cm | 80cm (32") / 137cm (54") |
| King Size Ottoman Bed | 5 feet / 150cm | 6 feet 6 inches / 200cm | 38cm | 80cm (32") / 137cm (54") |
| Super King Size Ottoman Bed | 6 feet / 180cm | 6 feet 6 inches / 200cm | 38cm | 80cm (32") / 137cm (54") |
The Barnshaw ottoman comes in a variety of fabrics and colours. The ottoman comes with a beautiful floor standing 54in headboard and chrome effect easy to install sliders.
This ottoman bed comes in chenille, crush velvet, plush velvet, faux leather and linen fabrics.
Chenille offers a great woven look that can look perfect in any room.
Crush velvet has a great shimmering look to it and has all smooth qualities associated with velvet.
Plush velvet is soft yet very hard wearing which can help with increasing the lifetime of the bed frame.
Faux leather is very durable and has low maintenance which makes it the ideal material for a bed frame.
Linen gives a natural and relaxed look which is perfect for creating a cosy bedroom.
This ottoman is available in the following sizes; 2FT6 Small Single, 3FT Single, 4FT Small Double, 4FT6 Double, 5FT King, 6FT Super King.
Colours

Blue Beds
Cream / Browns Bed
Grey Beds
Other Colours Beds
Pink Beds
White Beds

Bed Size

King Size Beds

Fabric

Chenille Fabric
Linen Fabric
Plush / Velvet