Small ways can you transform a room without breaking the bank
After spending so much time in our homes for the past year,it's no surprise that most of us are sick of seeing the same four walls. But transforming our homes can break the bank and with the world finally reopening, it's important to save every penny to make those long-awaited memories. In this week's blog we will be exploring all the simple ways you can transform a room, without being too time consuming and costing a ridiculous amount.
Adding a statement touch to your walls is a really great way to change the aura of a room in a quick and simple way. It is easy and effective to add personal photos, prints or art to a wall, but to truly change the walls of a room you have to add something eye-striking, unique and decadent. Flower walls are a current trend through social media, they are beautiful, stylish and bring the outside in! There are plenty of kits online to make a standout artificial flower wall, and with this option there are plenty of ways to really make this your own, with different styles of flowers and greenery. 
Wall panelling has become ever so popular throughout lockdown, with people adding a classic panelled look to their room walls as a quick, cheap and easy transformation. It can be done in many different ways, from square/rectangle style to a diagonal style. Panelling is very on-trend and an easy and inexpensive way to add a touch of class to any room.
Stick on artificial bricks are another effective way of changing up a room, to achieve a rural country home feel. They are available in plenty of DIY retailers and online, they are easily yet securely glued on to your wall in whatever fashion you like to transform the vibe of your room completely.
A Next Divan headboard is the perfect way to transform the main statement of your bedroom, the bed! Your bed may be looking a little lack-lustre recently, if buying a whole new bed is a little out of your price bracket you can easily switch it up with a handmade and upholstered headboard from Next Divan.
Our 54in Floor Standing Backcare Headboard offers a stylish charm plus added comfort! Available in a huge range of shades and fabrics, this headboard is made up of the highest quality upholstery and craftsmanship, as well diamond accents and the finest materials.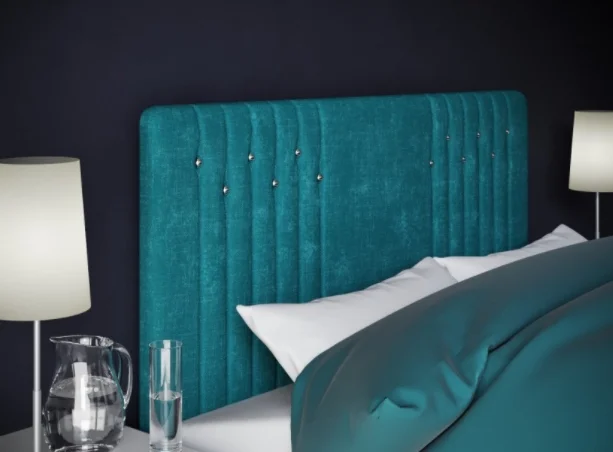 Another headboard which is sure to make a statement is our Lakeside Headboard, which is stylish, comforting and has the ability to add a modern flare to your bedroom. This beautiful chesterfield style headboard is classically handmade and available in many shades to add your own personal touch.
Finally our Wonder Headboard is one of our most stylish handmade pieces in our collection. The stylish pattern of upholstery paired with the studded detail and an amazing, rich coloured high-quality fabric is the ultimate recipe for the perfect headboard to transform your bedroom.
You can easily switch up the atmosphere of a room with some last finishing touches such as cushions, linens, throw cushions etc. A current trend in the interior world is the comeback of wicker, adding a wicker basket element to your room with some decorative throws in is a beautiful finishing touch to any style of room. 
Nothing beats a beautiful mirror, every home needs one! Decadent style standing mirrors are a must have to complete your dream bedroom, you can find these style of mirrors in all varying price ranges online, as well shades and styles!