With any luck, when you read this, the unrelenting June showers will be over and the first signs of summer will have appeared. So, this is a good time to think about giving your bedroom a summer makeover. In this blog, we present some of Next Divan's own ideas to transform your bedroom decor to complement the (hopefully!) longer days and warmer nights.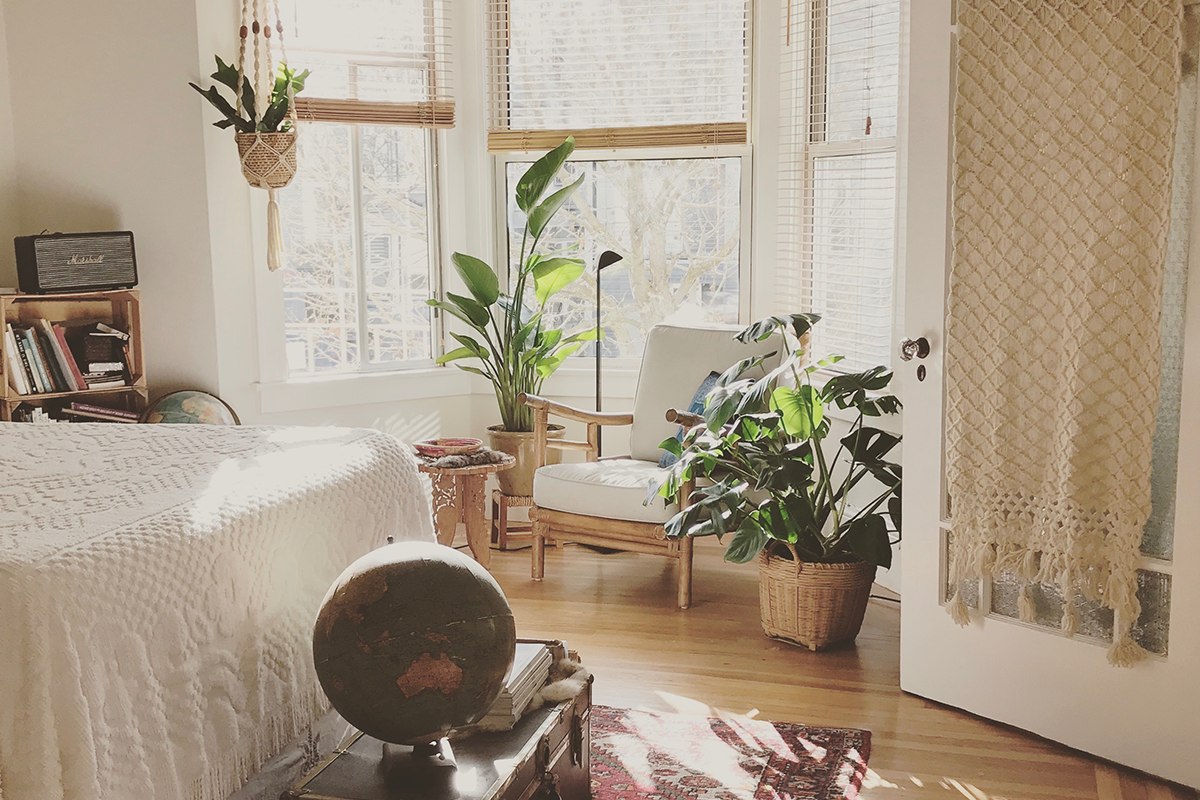 Why a summer makeover?
Throughout the winter months, your bedroom is the place to go to keep warm as toast. We've all been there, the high-tog bedding under our chin, daring ourselves to get out of bed and confront the chill.
Meanwhile, in the summer months, there will be nights when it will be impossible to sleep with any covering, so much so that getting up early is welcome relief. Giving your bedroom a summer makeover, however, is not just about changing over to your summer quilt; it also means embracing lightness and plenty of cool colour.
Bring out the summer bedding
On the hottest nights, even a low-tog quilt can be too much to sleep under. For this reason, we recommend using sheets, pillowcases and duvet covers made from a breathable fabric, such as linen or organic cotton, which will allow more air to circulate around your body during the night, helping to keep you as cool as possible. You should also consider ditching your quilt altogether and cover your bed with a series of light and cool-coloured layers.
Let the sunshine in
Sunshine can be in short supply in the UK, even in summer. So, do all you can to let as much natural light into your room during this season. If you have heavy, blackout curtains, swap them with lighter alternatives, so you can wake up bathed in the morning sun. Check to see if you are hiding any shiny surfaces (a polished floor covered by a heavy rug, for instance) or add some new ones (such as a big mirror), which can reflect more light around your bedroom.
Change your colour scheme
In winter, feeling cosy is often associated with a dark, warm colour palette. So, as summer approaches, it is sensible to work with lighter colours, which will make your bedroom a lot cooler. We recommend plenty of whites and pale colours, not just for your bedding but also for curtains and other decor. Using natural materials for your storage options is another way to give your bedroom a more seasonal vibe.
We are the bedroom experts
Have we have inspired you to give your bedroom a summer makeover? If so, you have come to the right place. We, at Next Divan, are committed to making the perfect sleeping experience affordable to everyone. With many of our products handcrafted in the UK, we never sell anything unless it meets our high standards of quality and excellence. We also offer FREE DELIVERY to most postcodes located in mainland UK.